Meet Manal: Founder of 'Surviving Hijab' and London Marathon runner for Penny Appeal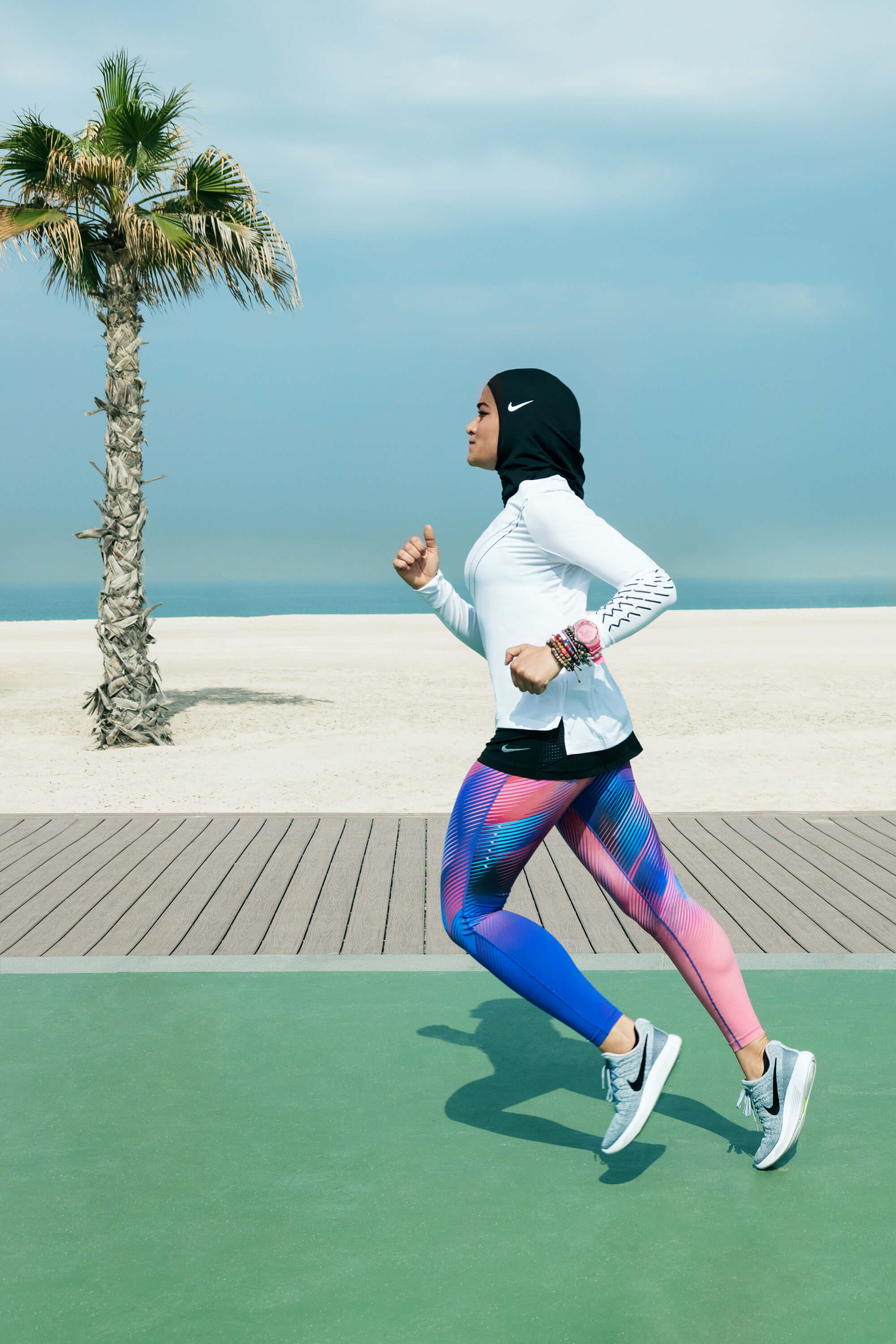 Meet one of our celebrity London Marathon runners, Manal A. Rostom, the inspirational lady who will be running to raise money for Penny Appeal in the 2019 London Marathon.
Egyptian by ethnicity, born & raised in Kuwait, Manal is a fitness influencer and athlete, aged 39, she currently resides in Dubai and is a Certified Personal Trainer & Nike run Club Coach. Some of her greatest achievements in the sporting world, include: First Egyptian woman to run the Great Wall of China marathon and the first Egyprian woman on Mont Blanc, The Apls! Manal has been named Egypt's most prominent female mountaineer by 'What Women Want' magazine. She's also the face of Nike Pro Hijab and Nike's first hijabi model and trainer.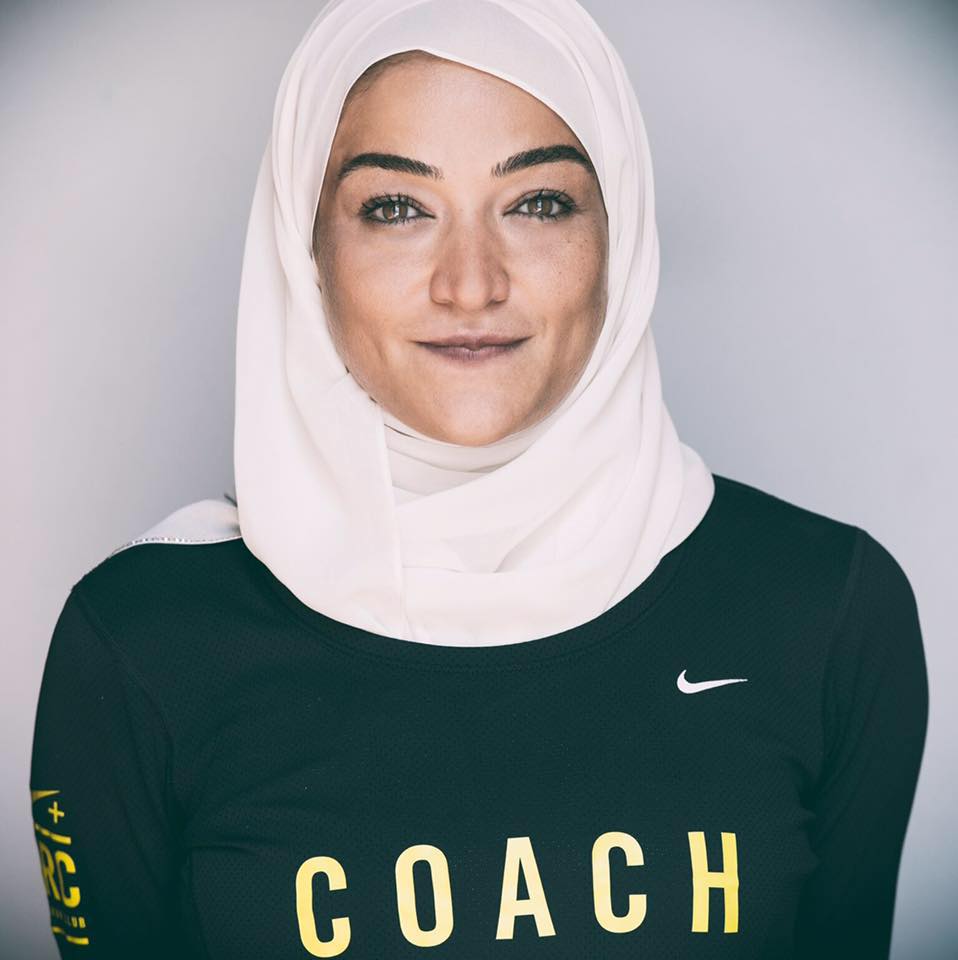 Penny Appeal catches up with Manal in the run-up to her participation in the London Marathon:
What made you decide to run for Penny Appeal?
I love the work that Penny Appeal does!
I love that you label yourself as a Muslim Islamic Charity - I feel like I resonate with that a lot and we don't see many charities that are Muslim and do so much for the community.
Previously, I did a run in Chicago and New York City for 'Back on my Feet' - it's an American-based charity helping the homeless get back on their feet via running. After I did this, I got slashed many times for raising funds for a non-Muslim and non-Arab charity and it would make me feel bad. But also, I would retaliate and say all humans need a fair and equal chance to live their best life.
Then I came across Penny Appeal and was following Lynne closely last year and all the water challenges she did for Africa - I felt inspired. Then saw Haroon doing Base camp and raising funds too via Penny Appeal - that's when I knew I wanted to be affiliated with this charity too.
"Don't listen to anyone who tells you your dream
is 'too much' or you are 'too much' ".
How did it feel to become Nike's first hijabi model, trainer and run club coach?
Honestly, I still pinch myself and it feels surreal. I can't believe after many years of growing up seeing Nike models and coaches, I have now become one myself, helping to inspire the younger generation to be whatever they want to be, especially the little Muslim girls.
Nike has impacted my journey massively and to be affiliated with such a giant global brand is such a blessing and an honour I will carry with me forever.
As one of the few hijabi marathon runners, how have you managed to stand out in this male dominated profession?
I don't know - I never believed in such a thing as a 'male-dominated' anything unless you need to be the father of my child.
I think this is the only male-dominated profession and women for many years have proven they can be anything they want, anywhere they want, only the world does not give them enough of a spotlight or even gives them enough chances to shine.
The way I see it is this: I train hard, I learnt to believe strongly in my dreams and I make things happen, Alhamdulillah.
What plans do you have to make an impact on society this year?
I am currently leading a trek to Mount Everest Basecamp, part of a 'Surviving Hijab' initiative which I manage. I feel like my current work with EBC and the Surviving Hijab campaign is a breakthrough showcasing Muslim hijabi women achieving their dreams. I feel that it is making waves across the world as Surviving Hijab becomes bigger and bigger. I have genuinely dedicated 2019 for Surviving Hijab and rolling out a few more projects to enlarge our community and empower them further so that's my goal for this year.
I also hope to run two major marathons and take this opportunity to spread my message across British & US media as I'm also sponsored to run Boston with Cliff Bar inshAllah.
Finally, I have my eyes also on a couple more mountains to achieve my own personal, mountaineering goals. InshAllah ;)
Let us see.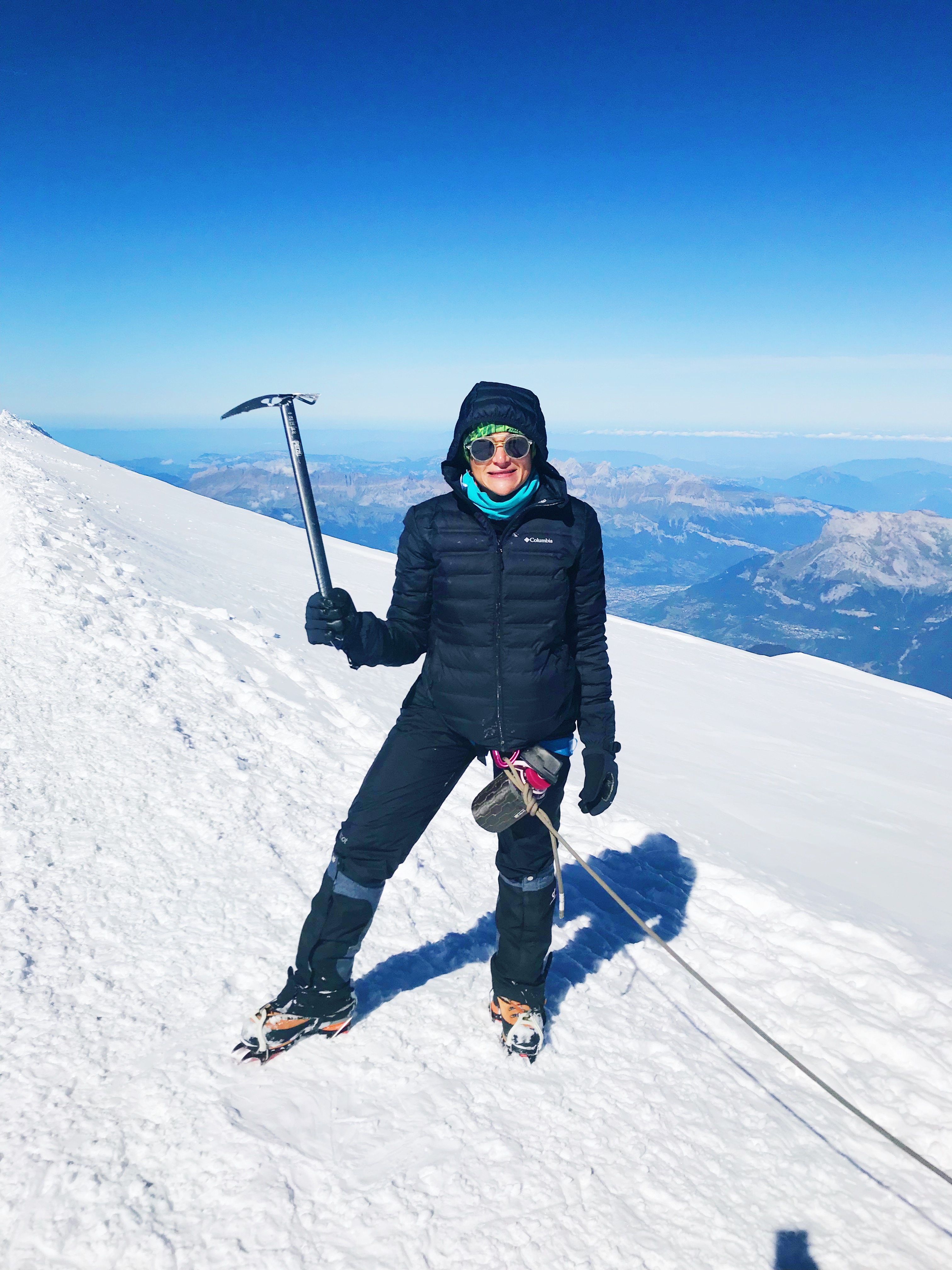 Do you have any advice for young inspiring athletes?
My advice is this: Please dream big, don't be afraid to dream crazy. Don't listen to anyone who tells you your dream is "too much" or you are "too much".
There's a saying that goes something like "You will be too much for some people. These are not your people."
Embrace that and chase after whatever you want to chase for.
You've already trekked to Mount Everest Base Camp and climbed other mountains too, but you're currently doing Mount Everest again, tell us why?
I was on a potential project last year to attempt Everest the mountain (8800m ASL) with a group of women from the Arab world. Unfortunately, the project did not materialise too much.
I was heartbroken knowing that I will not be attempting Everest in 2019.
Especially because I invested so much in the training - I became the first Egyptian woman to climb Mont Blanc in September 2018 - all in effort to get ready for Everest 2019.
Shortly after that, we won the Facebook Community leadership award and I was requested to submit a few projects to be delivered in 2019 for Surviving Hijab - the community.
I thought of expanding my dream to include more women. One of my projects submitted to Facebook was to take a few women from Surviving Hijab to Base Camp where we can share our message about Hijab: equality, inclusiveness, diversity, tolerance, peace and kindness.
Not all women are Muslim nor covered and that's the beauty of the whole trip.
It shows that women can be as free as they want to be, no judgement and together we climb, lifting each other up, literally, elevating a minority that is the hijab women from the base camp of the highest mountain.
"

I wanted

to remove my hijab in 2014 due to societal pressures and I came so close to just giving up on my identity because of how I was supposed to look based on society's expectations."
London is one of the world major marathons – how do you feel about running in London and what does it mean to you?
It's a DREEEEEEEEEAM! I grew up in a British school so I'm technically English at Heart!
Even though I don't have a British passport, I belong very closely to the culture and people, I feel. It will be my fifth major run, so I simply cannot wait.
What is your message to British women who are looking to get active and involved in sport?
Your nature is so gorgeous, I wish I lived in London!
I used to love running in the forests or simply just enjoying the outdoors when I used to visit the UK when I was younger.
You have access to so many facilities - seriously no excuse and you need to view this as a blessing versus other women who don't know even know where to go if they think about getting fit and healthy.
We don't seem to appreciate what we have an abundance of and I think we need to flip the story around and realise that you have everything to kick start your healthy lifestyle!
You set up 'Surviving Hijab' can you tell us a bit more about what it is and what inspires you?
I wanted to remove my hijab in 2014 due to societal pressures and I came so close to just giving up on my identity because of how I was supposed to look based on society's expectations.
I had one of two choices then – to go with the current & succumb to society's pressures and expectations or… to go against the current and swim.
I chose to swim against the current; go against the flow, I do not see myself as a dead fish and to go with the flow.
My main objective was to empower the women who continue being discriminated against day in day out. Sadly, Hijab is still perceived as a minority demographic.
The group became home to 600K + women from all around the world who simply come to Surviving Hijab to share fears and doubts and insecurities about their hijab as well as stories from real life situations.
The group caught Facebook's attention - we are now recognised as a Facebook Fellow in their first ever Community leadership program.
What inspires me is the little girls who reach out - loving their hijab and their cultural background versus me when I was their age shying away from my own identity simply because I had no iconic Muslim personality to look up to.
Now they tell me that I'm their role model and it pushes me to keep doing more.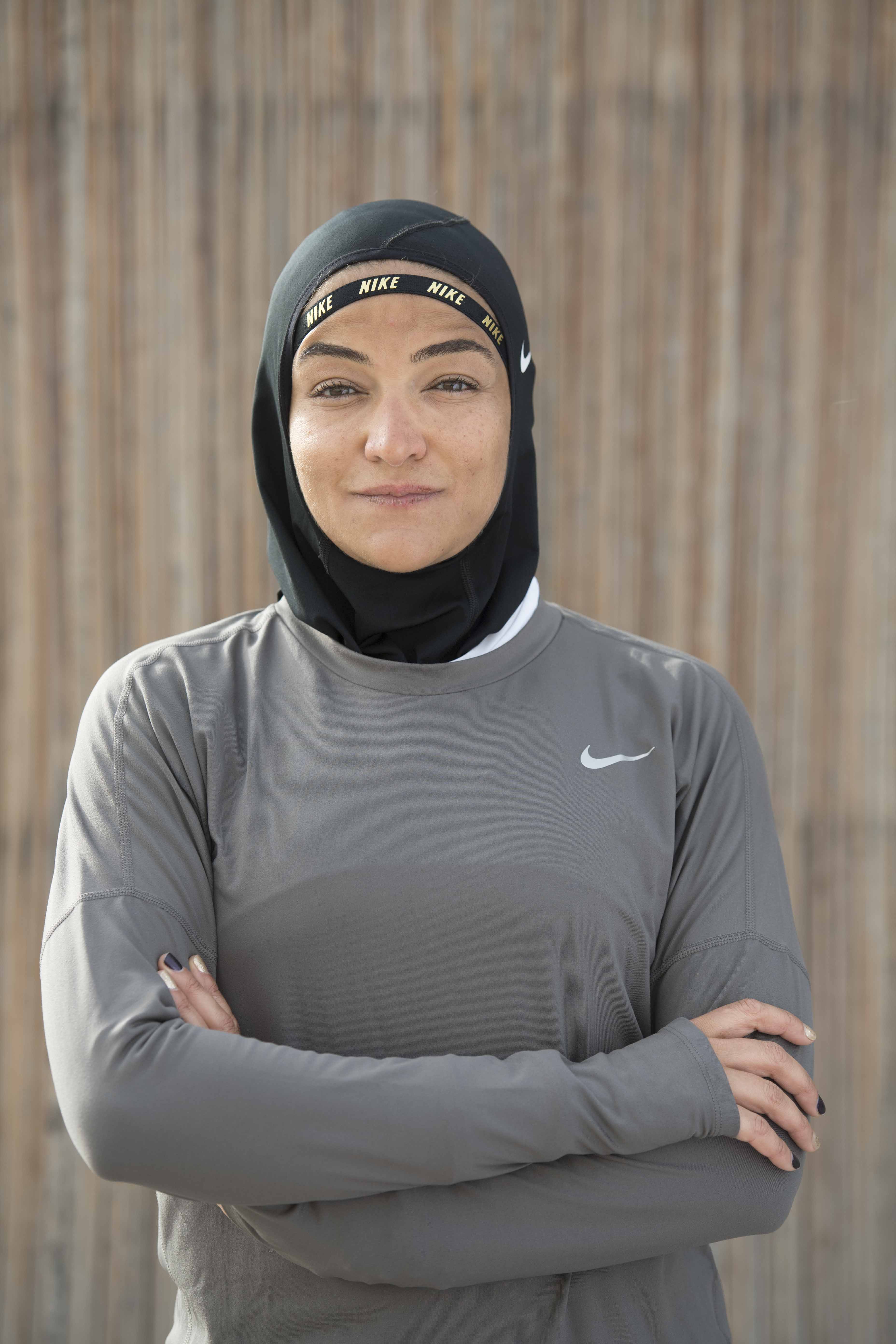 You recently met Mo Farah for a commercial in Dubai, what does it mean to now run the same race with him?
It was beyond a dream and I still pinch myself. You think these personalities are not real until you meet them and speak to them and touch them (lol) and realise they are simply like me and you - only work very hard to achieve their goals and along the way inspire generations to come.
He is very cool and chill - It was such a relaxed and chill shoot - I would do it again.
Sometimes you outlive your dreams - and that is truly magic. Just magic.
What does being a Muslim sportswoman mean to you? And does your faith play any significance in what you have achieved and what you have strived for?
It means that I am smashing the false perceptions around Muslim women around the world. I grew up as a third culture kid, in a western environment hating my own culture and potentially what I knew about religion, simply because of what used to be portrayed in the media.
I want to be able to represent the Muslim women in the coolest, most representative way possible and I am on a mission to do just that.
You can follow Manal's social media jouney below:
What's your ultimate goal?
To become the first Egyptian to finish the 6 Major Marathons and the first Egyptian woman to finish the highest 7 mountains in the world.
This year's London Marathon is called 'Dig Deep', we're asking runners and supporters to dig deep and help us build water wells in Africa, tell us how you will be digging deep and why do you think providing safe clean water for poor communities is so important?
Where I 'm not raising donations as such, I will take every opportunity to educate my audience about the importance of your work and how it has been changing lives.
Penny Appeal is very soon opening offices in the UAE, what's your message to the Arab world and will you be getting involved and supporting Penny Appeal in future ventures?
I love your 100% zakat policy. We need to raise the young generation to have a run-for-a-cause culture and basically do anything for a cause. This is widely-popular in the west but still not very understood here in the Middle East. People don't get what it means to attempt a certain challenge for a cause.
I wish there were more kids spending more time thinking about causes close to their hearts, so they can link their achievements to a goal or challenge.
Click here to donate and support Manal's run with Penny Appeal and help provide the gift of clean water.