Love Palestine Charity
Love Palestine today by donating to provide health care, food, and other vital aid to our Palestinian sisters and brothers in their hour of greatest need.


Become a Friend of Palestine
By becoming a Friend of Palestine, you'll help Penny Appeal rebuild essential infrastructures, such as hospitals, schools and water facilities with your Palestine charity. As a Friend of Palestine, your monthly donation of just £30 will bring peace to some of the most disadvantaged people in the world.
The conflict in Palestine is brutal but with the help of our partners on the ground, we can deliver the humanitarian support needed to see the people of Palestine begin to heal and grow.
For just £1 a day, you can help re-build the Holy Land and provide healthy meals to the people who desperately need it.
Be a Friend of Palestine, donate today.

The Makassed Hospital
More than ever, the people of Palestine need quality medical care. But 17 hospitals, 56 primary healthcare facilities, and 45 ambulances have been destroyed in Gaza alone, and damaged, destroyed and vacant healthcare facilities are littered across Palestine.
Penny Appeal are supporting the Makassed Islamic Charitable Hospital in East Jerusalem, which is the largest Palestinian non-profit, non-governmental organisation.
Founded in 1968, Makassed was a small community hospital, with minimal departments and a very limited number of beds. From its humble beginnings, Makassed has grown into the leading medical centre in Palestine, equipped with 256 beds and 13 different wards.
The Makassed Hospital is also the only Palestinian healthcare facility providing access to a Neonatal Intensive Care Unit, which Penny Appeal are helping to expand, so that more premature babies have a fighting chance of survival.
Donate now, and help Penny Appeal support Neonatal, independent healthcare in partnership with the Makassed Hospital.
Give Palestine Support and Love
The people of Palestine need your support to rebuild their country and their lives. People living in Gaza and the West Bank have little opportunity for work, affordable food and clean water are hard to come by, and quality medical care is a desperate need for many families in the Holy Land.
In a country where 50% of the population relies on humanitarian aid to survive and blockades stop the free flow of movement, our Palestinian brothers and sisters need our help.
Send your love to Palestine by providing nutritious family food packs for just £50. This food pack will provide an entire family with meals for a whole month. You can also support our Love Palestine appeal by facilitating agricultural development, refurbishing the Makassed Islamic Hospital, delivering fresh clean water and so much more.
In addition to Love Palestine, we are also raising funds to keep families in Gaza safe from Covid-19. As of now, there have been over 100 million confirmed cases of Covid-19 in Palestine - and with areas like Gaza and the West Bank being some of the most overcrowded places on the planet, the virus is spreading like wildfire.
Feed the Pilgrims at Al Aqsa
Every Ramadan, Penny Appeal work with Al Buruj Press to deliver warm iftar meals to those in desperate need, in the grounds of the holy Al Aqsa Mosque in Jerusalem.
Throughout Ramadan, we provided thousands of meals to poor and needy pilgrims at the holy mosque, bringing them a fulfilling iftar meal after a long, testing fast.
Contribute Now for Next Year's Ramadan
For £5 a meal you will be able to give a hearty meal to a needy pilgrim next year.
Give an olive tree to a Palestinian family for just £10!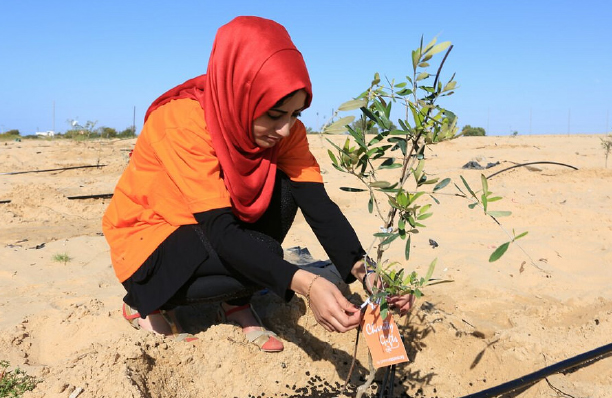 By donating 1, 3, 5 or 10 trees you'll be giving a regular crop and a reliable income, as well as planting the seeds of hope for years to come!
Penny Appeal will endeavour to use your gift as requested, wherever possible. If for any reason we cannot use your donation as you have indicated, we will use it to fund similar projects in other countries or other projects in the relevant country. Penny Appeal's strategic overview and on the ground experience means it is in the best position to decide how to meet need as it arises.