Rohingya Women Friendly Spaces
The Suffering of Rohingyan Women
One thing one notices after a while in the main refugee camp in Cox's Bazar is how few men there are; so many were killed in Myanmar.
While we consider the children, we must not forget that many women were themselves the subject of rape, violence and abuse in addition to the death of their husbands.
They desperately need a place to talk about their ordeal, process their trauma, where essential medical items are provided and where they can collect food for their family.
To support a Women-Friendly Space like this, all it takes is a small donation of just £20 a month, or £240 a year to deliver a place of peace for women amidst the chaos.
Women Friendly Spaces
Women friendly spaces provide Rohingya women a safe space with privacy and respect where they are able to seek counsel, confide in one another, receive medical attention and be given referrals to further services where required. These spaces are strictly private and confidential. Women and girls are given access to health information, protection services and psycho-social support.
Penny Appeal is also working to train and support women in livelihood development and to create financial independence. This is so women are not left dependent on others, and should they leave the camps, they will be able to support themselves and their children.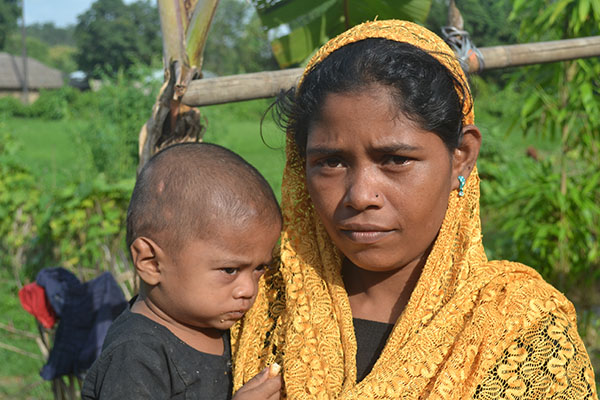 Our Work so Far
We have worked to establish a plethora of women friendly spaces inside the camps to give women and adolescent girls the access they need to health information, protection services, and psychosocial support. Furthermore, some spaces provide life skills training to support the women's livelihood and create financial independence. This is central to the empowerment of Rohingya women, helping them to improve their circumstances, and where necessary, leave abusive partners.
Penny Appeal will endeavour to use your gift as requested, wherever possible. If for any reason we cannot use your donation as you have indicated, we will use it to fund similar projects in other countries or other projects in the relevant country. Penny Appeal's strategic overview and on the ground experience means it is in the best position to decide how to meet need as it arises.