Poverty: A Vicious Cycle
Join Penny Appeal in ending it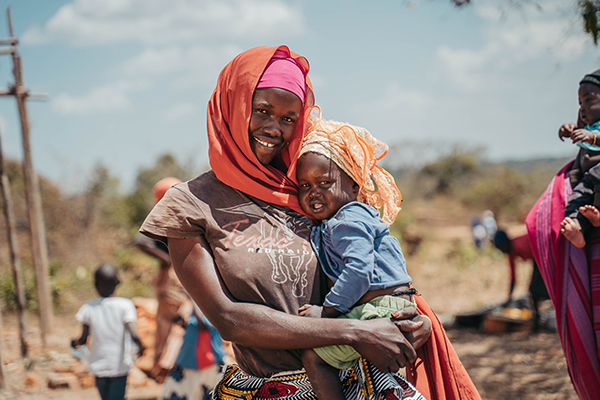 Poverty is a vicious cycle that often traps people for life, and dooms their children after them to the same fate. When you hear about the cycle of poverty, it's often easy to think that there is a simple way for people to break out of it themselves but for millions of people around the globe, this just isn't the case.
Children who are born into a life of poverty start out at a disadvantage. Poor education or no schooling at all leads them to underpaid jobs and unemployment as they get older. Without a well-paying job, they have little means to provide for themselves and their families. They'll continue living in impoverished neighbourhoods because it's all they can afford, and they will struggle to make ends meet. Any income they do generate will be spent on food or caring for their other basic needs; they don't have the luxury of saving money.
They might have to travel for miles to find clean water, which eats away at time that could be spent on education or work, and even then they might end up drinking dirty water. Illness and infection can set in from poor nutrition and waterborne diseases; this means that even more of their time is lost to healthcare issues and more of their income disappears. They might even need to have their children start spending less time in school and more time at home to help put food on the table. The cycle starts all over again with a new generation.
The poverty cycle is vicious. It takes lives without remorse and continues to wreak havoc on susceptible communities, but breaking the cycle is possible.
Breaking the Poverty Cycle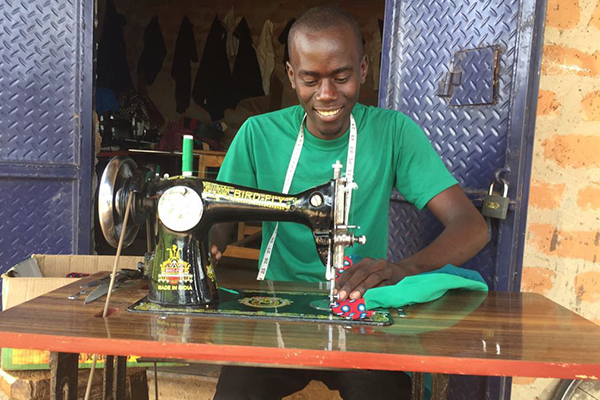 Globally, more than 700 million people are living on less than $1.90 a day. People living in some of the world's poorest areas are exposed to issues like malnutrition, waterborne disease and lack of access to education and healthcare every day. These issues are all links in the chain of persistent poverty. The cycle of poverty is a global problem; it is a well-oiled machine that works against the vulnerable and can affect families all over the world, from Gaza to here at home in the UK.
Children and adults that are stuck in the cycle of poverty can often feel a sense of hopelessness because of their situation, but their situation is not a hopeless one. The cycle of poverty can be broken and a better future is possible for those who suffer from poverty – all they need is a hand up. Penny Appeal are working to break down the vicious cycle of poverty through sustainable projects that help families and entire communities feel empowered and gain the skills they need to lift themselves out of poverty.
With a little help from you, we can turn an impoverished village in Pakistan into a Climate Smart Village, where hundreds of previously landless families could have farmland to grow crops and the training to make it sustainable and successful. With a little help from you, we can build a Solar Panel Water and Power Centre in Afghanistan, providing thousands of people with clean, running water and supplying electricity to schools and mosques in the community. With a little help from you, we can turn a run-down school in Bangladesh into a top-notch learning environment that gives children the education they deserve. With a little help from you, we can empower women in Brazil, helping them secure employment with vocational training and support. With a little help from you, we can host a mobile eye clinic in Uganda, where blind and visually impaired people could get the treatments they need to improve their vision and change their lives.
A little help from you goes a long way in ending the cycle of poverty; a little help from you can make a big difference to the people trapped in this vicious cycle. You can join us in dismantling the cycle of poverty and give our neighbours in need a hand up by supporting appeals like Feed Our World, Thirst Relief, WOW, Education First, Open Your Eyes and more.
The Beginning of a Brighter Future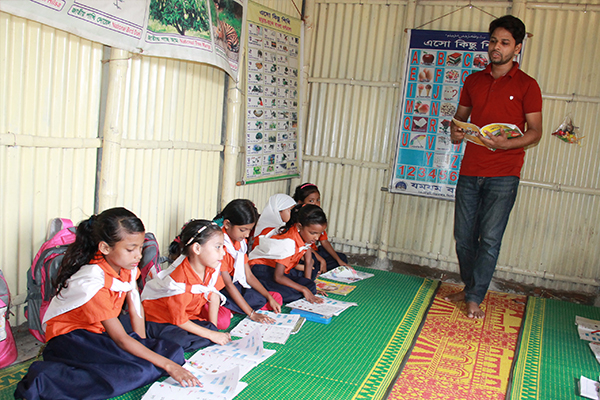 A simple donation from you could be the beginning of a brighter future for a family in need. We said it before, the cycle of poverty is a global problem, so working together to find a global solution is the best way to break the poverty cycle down once and for all. We have the power to make a better world for thousands of vulnerable people, let's put it to good use.
Good nutrition, clean water, health care, access to education and the opportunity for employment is all impoverished communities need to start breaking free from the chains of poverty. Each and every donation you make to one of our life-saving appeals lays the foundation for change. Become a Penny Appeal donor today to support growth in these areas and help us work towards eliminating global poverty.
Today could be the beginning of a brighter future, all we have to do is make it happen.