Team Talk Blog #1
BEHIND THE SCENES: The Maher Zain One Tour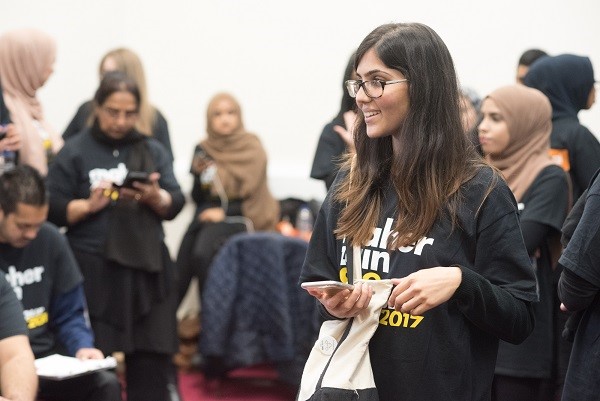 As volunteers for Penny Appeal, we stand by the Charity's motto: Small Change, Big Difference!
The Maher Zain One Tour 2017 has been a highlight of the year, bringing together the biggest numbers of volunteers to help with planning, as well as the execution of the event. We took on many responsibilities to go that extra mile, to achieve unity amongst everyone in order to fight for the causes we appeal for.
It was essential to have team meetings, briefings and reminders about the event face to face as well as through our Team Orange WhatsApp Group.
The planning stage was an integral part in building the best foundation of skilled volunteers to come forward and really make a difference, not just for the night of the event alone, but for the days coming up to it. Social media was the main tool to raise awareness and to sell tickets. Team Orange were given posters and paper tickets to sell face-to-face (which actually is harder than you would think!)
The layout of the event was very structured and all volunteers understood their roles. It was a matter of stepping up to our responsibilities and utilising and developing our skills. We can always stick to the roles we are comfortable with, but the best part (my favourite part) is that we are given a choice to grow; to learn and come out of our comfort zones with Penny Appeal.
The event consisted of us preparing the hall, meeting and greeting guests, and registration. We also introduced the photo area - which had fun Maher Zain cutouts - and we welcomed guests to their seats with a MASSIVE SMILE! Here comes the best part! We also watched the performance and enjoyed a successful night.
Events with Penny Appeal really do test us, especially one like The Maher Zain One Tour. We find our strengths and understand our weaknesses. We really learn about ourselves and reflect on how to be even better! I enjoy that part the most; being able to refine my skills and learn new ones. With all the hard work we put in, come opportunities that we may never have had elsewhere and it all comes with a sense of achievement.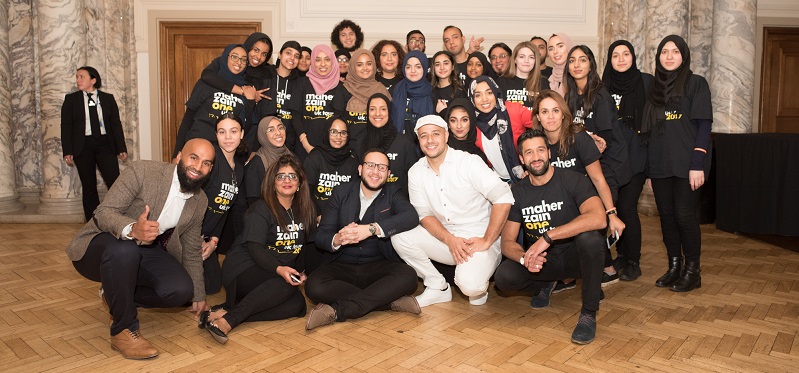 Setting up the show is always fun and we cannot describe the feeling of hope we get, when we place each leaflet on every seat. The thought that these leaflets can become a charity donation, Subhan Allah!
We get lots of food and that in itself is a massive factor that contributes to our hard work, LOL! We get to meet celebrities backstage and grab a selfie or two. At The Maher Zain Event, not only did we meet Maher Zain, we met Omar Regan, who can never fail to make us laugh. We also met Ali Official and Harris J. You don't get to meet inspirational people just like that on a normal day but through Penny Appeal a lot is possible.
I want to end this on a note that I believe each and every volunteer would agree with; we have come to many Penny Appeal events alone and ended the night making countless memories, achieving countless aims and building countless friends, and that is why we are Team Orange.
Written by Team Orange volunteer, Ashmina.
If you'd like to read about our current volunteering opportunities, or to join Team Orange click here.