Penny Appeal Joins Bradford City Business Club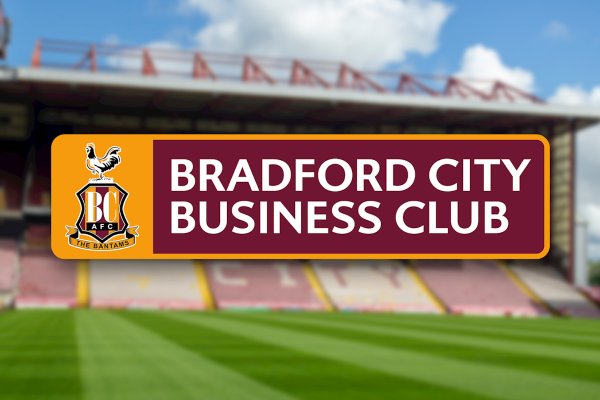 We're delighted to announce that we are officially part of Bradford City Business Club after attending a successful networking event at the University Stadium, home of Bradford City Football Club last week. Our CEO, Ridwana Wallace-Laher attended the event and was thrilled to have had the opportunity to meet so many of the great businesspeople of Bradford.
The exclusive club consists of other companies and businesses who wish to gain critical exposure across the district of Bradford. The membership was re-launched in 2021 and provides vital growth and networking opportunities for a variety of establishments. Bradford is ranked as the 5th most income deprived local authority in England which makes collaborative projects great opportunities to grow the local area and the economy. Working together to reach shared business goals and help one another is all part of Bradford's community spirit and Penny Appeal's overall mission.
Bradford City Business Club is a prestigious club which will hold many opportunities for Penny Appeal to network and build connections. One connection which we have already made is with a representative of the Priestley Academy School Trust; our CEO, Ridwana spoke with them regarding the work Penny Appeal does and extended invitations to pupils of the academies to attend the Muslim pantomime. Our annual Muslim pantomime has officially become part of Kent University's pantomime archives and is recognised as part of British culture and heritage.
We are proud to be supported by so many prominent businesses in Bradford and hope to continue collaborating. Throughout the last blessed nights of Ramadan, we were invited to partner a charity Iftar event with esteemed law firm and Bradford resident Chadwick Lawrence. Together and with support from the community, we raised an incredible £34,000 for our Turkey & Syria Earthquake Emergency appeal with representatives from Chadwick Lawrence joining us on a trip to distribute aid on the ground.
Giving back to our local community is always an important aspect of our charity; our community kitchen serves warm, nutritious meals to the poor and homeless every Thursday night in Bradford. This is supported by many excellent Bradford businesses including Pap's Kitchen, Aziz Catering, and MyLahore. This shows what an amazing impact we can have when we work together.
The invitation to be part of the Bradford City Business Club is an honour to accept. It is a testament to the work we do and our commitment to making a positive impact in our community. We are excited at the thought of working together with other businesses and individuals to promote growth and collaboration in our neighbouring regions.