A Message from our CEO in Morocco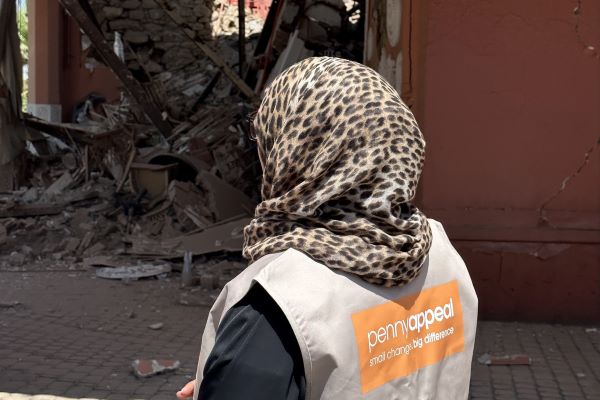 The second the shocking news of the 6.8 magnitude earthquake broke, my heart felt heavy and like millions around the world I was shocked and devastated for the victims of this tragic calamity. A land often associated with beautiful culture, tradition and a place to create incredible memories had overnight become an earthquake zone – Subhan'Allah.
Following the devastation on Friday night, my team and I gathered first thing on Saturday morning to devise a plan of action and Alhamdulillah we secured partners on the ground imminently and were able to start our emergency aid distribution with immediate effect.
Following this I felt compelled to be on the ground to support and oversee this critical aid distribution, so I booked the next available flight out to Marrakesh along with two other team members.
As I sat in the terminal waiting for my gate to be announced, I felt nervous and apprehensive, knowing that what I was about to see in just a few hours would stay with me forever. As the death toll and number of fatalities continues to rise, I found myself anticipating just how colossal the damage of this quake would be and just how much help we would need to support the victims.
By the time I was sat in my seat I was able to compose myself and I felt ready to join my fellow humanitarians in our shared goal of helping a shattered nation during their time of need. As I looked out of the window, I remembered the letter my daughter had given me before leaving home, she made me promise not to open it until I got on the flight – so I did just that. In her letter she told me how much she was going to miss me, how proud she was of me, and that she couldn't wait to see me when I got back. I felt a heap of emotions as I reflected on the thousands of children in Morocco who will never get another chance to see their parents, and likewise the thousands of parents who will now have to go through the pain of living without their children – Inna Lillahi Wa Inna Illahi Rajioon. May Allah SWT have mercy on their souls.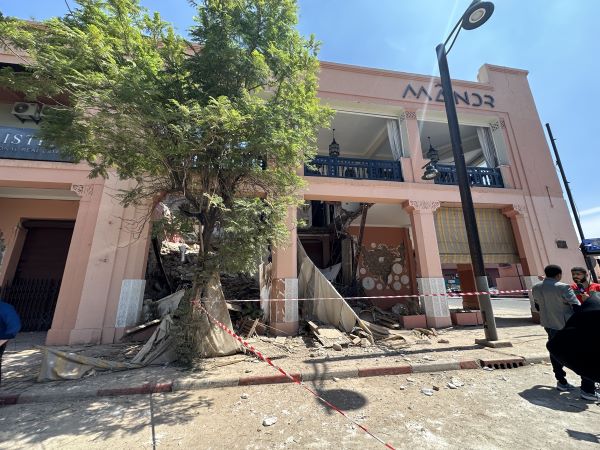 I finally arrived in Marrakesh, but it wasn't Marrakesh as we all know it. Rubble, dust, and a city unrecognisable stood before me. Distraught communities who had lost their homes and many who had lost family members were gathered in the streets desperate for some respite.
After checking into a local hotel, I met with our partners and proceeded to plan our immediate distribution of water, food, medical aid and shelter which will cover some of the most affected towns and cities includin Marrakesh,E l Haouz, Moulay Ibrahim, Taroudant, Ourzazate, Chichoua and Demnate.
Over 2000 people have now lost their lives, families have lost absolutely everything, their homes, their families, their livelihoods – now they are fighting for their lives.
I'm calling out to everyone to please donate whatever you can towards Penny Appeal's Emergency Response Appeal for Morocco. Let's come together to support the people of Morocco during their time of need.
Please donate now via the below link:
https://www.justgiving.com/team/pennyappeal
I will be sharing more reports and updates from the ground soon, please stay tuned and more importantly please continue to pray for all those affected by this tragedy. May Allah SWT accept all our efforts and duas – Ameen.
Yours truly,
Ridwana Wallace-Laher
#CEOinthefield