International Women's Day 2019
Empowering Women Around the World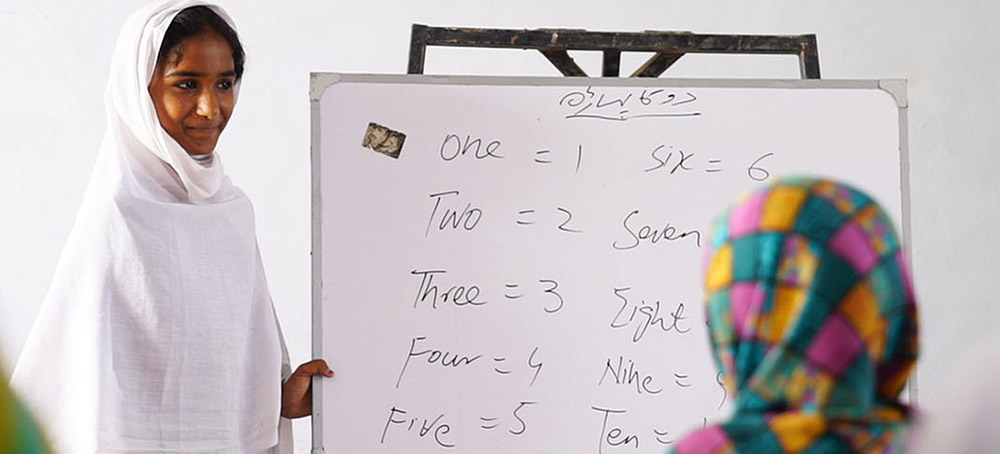 The International Women's Day 2019 theme is Balance for Better; the better the balance, the better the world.
The fact remains that right now, in 2019, we find ourselves in a drastically unbalanced world. A simple glance at this interactive website from the World Economic Forum - using over a decade of data tracking variables such as life expectancy, domestic violence and the average age of marriage - shows us that there is a significant gender gap in every single country in the world.
Some of the countries with the biggest gender-inequalities are the countries we work in most… like Syria, Yemen and Pakistan. It's our responsibility and our mission to help uplift women in these countries and around the world, and restore the balance. That's why the International Women's Day 2019 theme is so powerful for us.
We have some amazing projects here at Penny Appeal which empower women in ways both excitingly innovative, and strikingly simple. This International Women's Day 2019, we'd love you to read all about our important work, as we strive to get closer to gender equality around the world.

Empowering Widows in Gaza
The unemployment rate in Gaza is 32.4 %, and many of the work available is irregular and underpaid. Hundreds of thousands of people struggle with poverty, and one of the groups hit hardest are widows.
Many women have been widowed through conflict and poverty in Gaza, and without the skills to find work, widows face bereavement and emotional trauma, whilst struggling to provide for their families alone.
Penny Appeal decided to help empower these women through psychosocial support, stress management, managing finances and trauma counselling. We're moving towards a dignified, self-reliant future for women widowed by conflict, helping them achieve their goals through University Degrees and Business Start-Up Grants.
With our support and business start-up grants, these amazing women were able to overcome their trauma and graduate from University, gain full-time employment and even start their own businesses.
Watch our video below to hear from some of these women and learn more about this fantastic programme which helps uplift women during one of the most difficult times of their lives.


Creating Women Friendly Spaces for Rohingya Refugees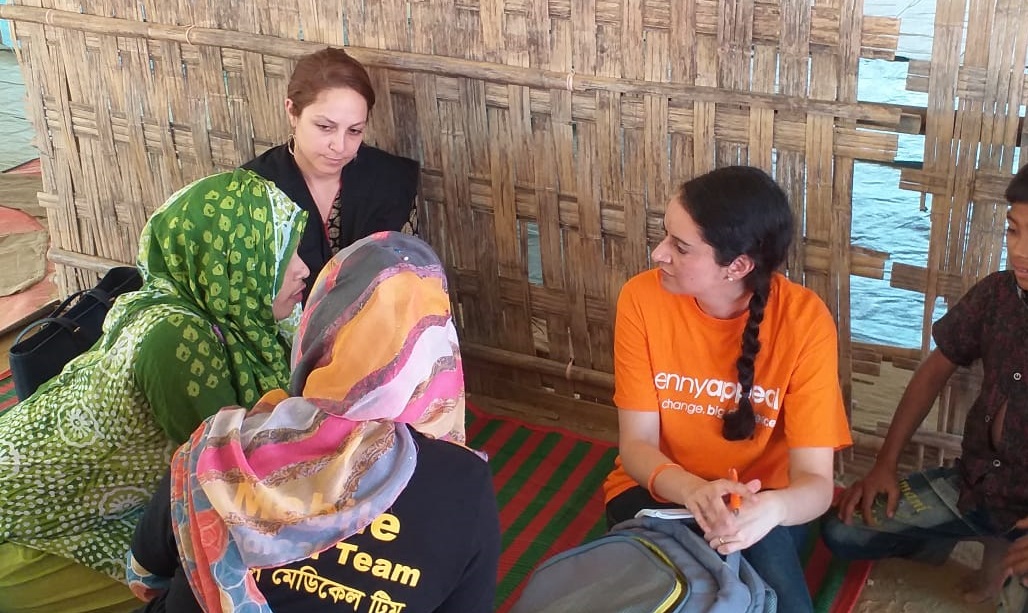 It's rare to find a Rohingya woman in Bangladesh's refugee camps who has not experienced physical or sexual violence.
Millions of refugee women have fled war and persecution in Myanmar, and are now struggling to cope with trauma, PTSD and other mental health problems. The gendered violence which these women have experienced is inexcusable, and the psychological wounds are still fresh.
This is why we've worked to establish women-friendly spaces inside the camps to give women and adolescent girls access to health information, protection and support.
Women are given the opportunity to talk about their experiences, fears and hopes with trained counsellors and medical practitioners, in a safe and private space. On International Women's Day – and all year round - we want to help these women to understand and overcome their trauma.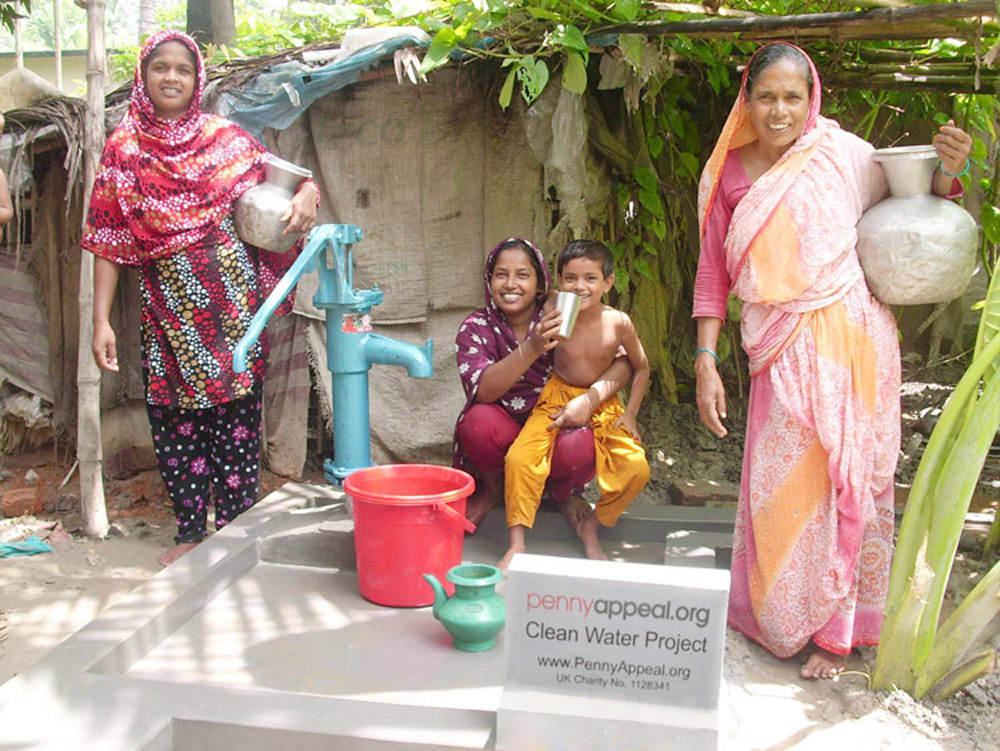 The average distance that women and children walk to collect water in Africa and Asia is 3.7 miles, carrying around 20 litres of water.
On International Women's Day 2019, the burden of domestic duties – including dangerous, back-breaking journeys to collect water – still fall disproportionately on women.
Over the last 10 years, we've built an incredible 160,000 wells around the world with the help of our amazing donors. As well as providing clean, safe water, these wells also provide something less tangible, but just as impactful… it provides a better balance for millions of women around the world.
Without having to walk miles to collect litres of water, these women have precious time to start their own businesses and just enjoy more time with their families.
Providing Maternal Health Care in Syria
60% of Syrian hospitals are now closed due to conflict, lack of staff and medicine.
We have been supporting internally displaced Syrian women with our new mobile Maternal and Baby Health Unit.
For those who have lost access to basic medical services due to violence, conflict and displacement, mobile health clinics can be a lifeline. Amongst this already-vulnerable group, women and children are also in need of antenatal, postnatal, maternal, and medical support.
The Penny Appeal mobile Maternal and Baby Health clinic will provide gynaecological and antenatal support to nearly 11,000 pregnant and non-pregnant women, so that we can prevent and cure gynaecological health issues. The clinic has been fitted with an examination bed, drug dispenser, echographer and other items needed to assist both pregnant and non-pregnant women.
Medical professionals, such as nurses and midwives, staff the mobile unit to ensure that the women have access to both the healthcare and awareness they need to keep themselves healthy, no matter their circumstances. Medical professionals will also be available in the unit van to provide psychosocial support to women who have suffered psychological trauma.
The mobile clinic will be able to offer services to six different locations per week, visiting a different area each day. The unit will come directly to patients, enabling them to access services without excessive travel – totally free of charge.
We want to support all women, and especially pregnant women and new mums, so that they can stay healthy and provide a safe, loving home for their kids to grow up in.
If we want to create a better balance, as is the International Women's Day 2019 theme, we need to make sure that women have access to vital pre and post-natal healthcare.

Educating the Next Generation of Female Leaders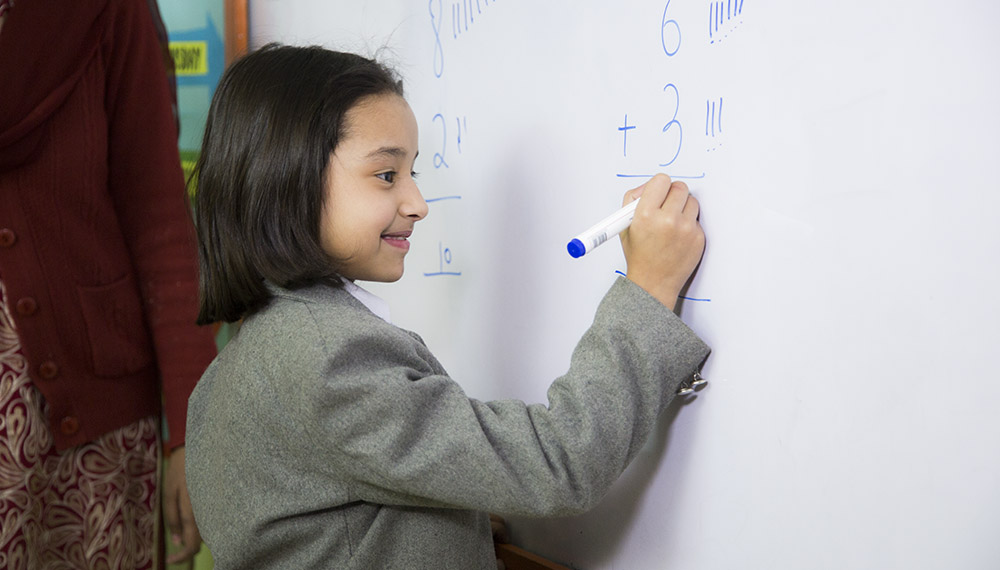 Around the world, twice as many girls than boys will never start school. Globally, that's 65 million girls who are not in school; it's tragic to imagine these girls yearning to go to school, but instead needing to help around the house or collect water. Some of these girls have to watch their brothers go to school, wishing it could be them.
Through our pioneering programmes like Education First and Forgotten Children, we have been able to bring balance by giving thousands of girls access to school. No one could express what this means better than one of our beneficiaries, an 11-year-old Syrian girl we helped in Lebanon:
"I have always been really envious of my neighbours because I see them carrying backpacks every morning and going to school. But now I can show them that I go to school too!"
The International Women's Day 2019 theme states that the better the balance, the better the world. This is clearly demonstrated by the findings of UNESCO; for every year that a country's average years of schooling increases, its long-term economic growth increases by 3.7%.
This is because women face unique challenges, from child marriage to infant mortality to the spread of disease. Educating girls means that they will grow into women who understand these challenges, and are empowered to overcome them.
Supporting Survivors of Domestic Abuse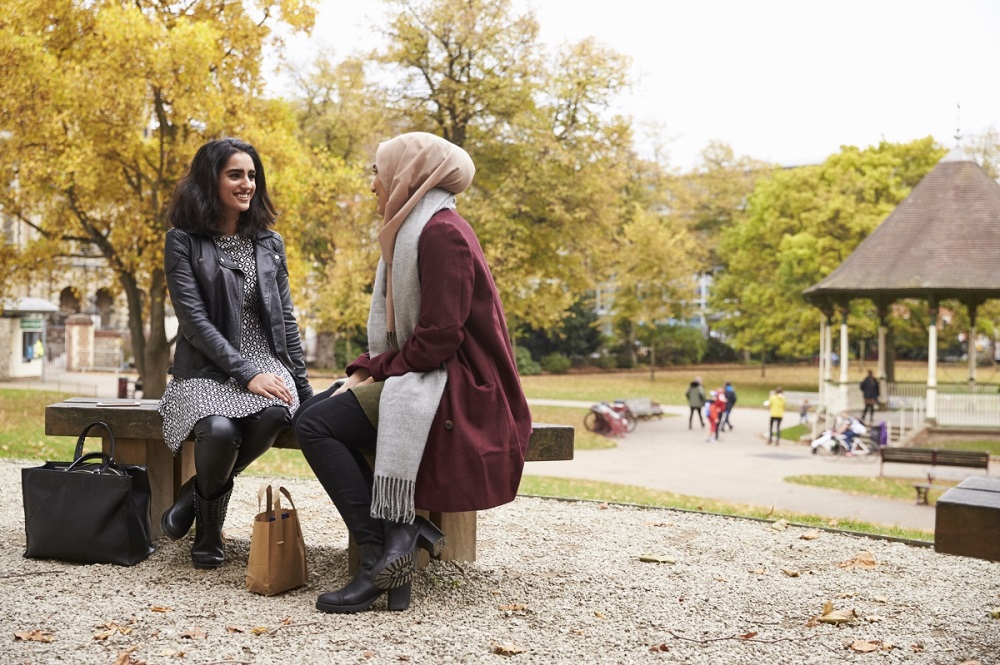 With the International Women's Day 2019 theme of creating balance, we must not forget that we have still not reached gender equality right here, in the UK.
Last year, we launched our Domestic Abuse Support services, aiming to help victims of both genders aged 18 and over around the country.
Our dedicated, free, nationwide helpline has trained practitioners on-hand to help people through their experiences, as well as outreach workers ready to offer support to domestic abuse survivors in Birmingham.
We also offer confidential, in-depth counselling for those in need. Millions of women and men around the country are suffering abuse – physical, mental and sexual - and they're afraid to speak out; we want to offer a lifeline, and teach people that there is no shame in seeking help… only strength. If you are suffering, send us a message today.
Visit https://domestic-abuse.org/ or call 0808 802 3333 anytime from 10am to 10pm. Callers can be reassured that there will be no cost to them whatsoever and the number won't show up on any bills, offering full confidentiality.
Since opening our Domestic Abuse Helpline in July 2018, we have received a total of 1,727 calls, with a total call time of 133 hours and 48 minutes. That's 133 hours, 48 minutes of active listening, signposting and, at times, referring to social services.
On International Women's Day, we need to recognise that domestic abuse within our communities need to stop if we want to create a better, more balanced, world.
Turning Fragility into Strength with our NEW appeal…
We are very excited to be launching a NEW appeal very soon, which will work to support mothers in Pakistan and Kenya, to empower them to be able to care for themselves and their babies, so that they can give their children the very best possible start to life.
On International Women's Day – and all year round - we're so proud of all the incredible work our teams are doing to support women and create a gender balanced world.
You can donate to any of the amazing projects above, and help keep this transformative work going. If you can't spare any money, you can still do amazing work and spread awareness by sharing this article, posting on social media about International Women's Day, and taking the time to uplift the women in your life.