Inclusive Growth in Bradford!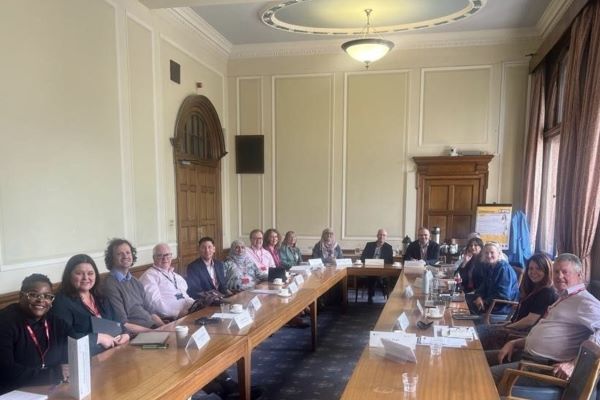 Our CEO Ridwana has been back out in the community representing all things Penny Appeal for a masterclass on inclusive growth. Bradford's Aspen Institute together with Mastercard held the event which aimed to highlight a future-focussed growth strategy for Bradford and the wider Yorkshire region.
Bradford is currently ranked as the 5th most income deprived local authority in England, which makes this type of collaborative project really important. The current cost of living crisis is affecting thousands of families across our region and we're passionate about finding new solutions. Penny Appeal have always been committed to supporting those in need in our local community as well as the rest of the UK and the world. We believe that charity always starts at home. One project which highlights our dedication to our local people, is our weekly community kitchen which provides hot meals and drinks to those struggling with poverty and homelessness in Bradford. Advocating for those more vulnerable is important to Ridwana and important to the overall mission of Penny Appeal.
The dialogue at the event was rich and collaborative as Aspen Institute UK CEO, Penny Richards, and Director of Public Policy UK & Ireland at Mastercard, Pooja Bhachu led the discussion. The group explored a range of subjects from infrastructure, education accessibility, equality of opportunity, to healthcare services and the desirability of life in Bradford. Our CEO Ridwana, who is a proud Bradfordian, shared her ideas around harnessing local talent and fostering resilience, which she expressed is a distinctive trait of the Yorkshire spirit.
There was a vibrant mix of distinguished figures from diverse organisations who all contributed to the discussions. Everyone exchanged ideas, charting a promising course for the 2025 city of culture, Bradford.
Ridwana reflected on the experience by saying, "our spirited discussion served as a potent reminder of the strength of our community. We face many challenges, from the cost-of-living crisis to an increasingly hostile culture towards minority groups. But I have seen both as a former teacher and now as CEO of Penny Appeal, the extraordinary resilience, kindness, and hope that our communities possess. Let us not forget that our small changes can indeed make a big difference."
The impactful roundtable discussion ended with a collective resolution: to utilise the rich insights gleaned and transform them into actions, paving the way for greater inclusive growth in Bradford and beyond. This event at Aspen Institute UK in partnership with Mastercard was a great opportunity to discuss the future of Bradford and how Penny Appeal can be involved with helping those in need within the community.