Penny Appeal Chairman scoops coveted award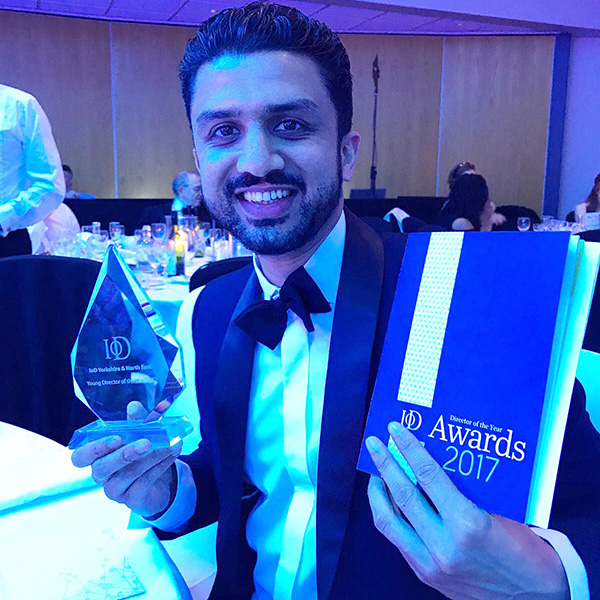 Adeem Younis, Penny Appeal's Chairman received the prestigious IoD (Institute of Directors) Young Director of the Year Award at a black-tie dinner hosted at the Principal York Hotel, on July 5th.
The IoD, the UK's longest-running organisation for professional leaders, aims to "encourage entrepreneurial activity and promote responsible business practices", as part of a wider network that supports over 30,000 members through 48 regional branches across the UK.
The Director of the Year awards event, held in York, was part of a number of similar ceremonies in the UK, and represented the Yorkshire and North East Region. The winners of the awards at the 5th of July dinner will go on to the national Director of the Year finals, pitting themselves against shortlisted candidates from around the country.
Around 200 guests attended the black-tie dinner on Wednesday, which saw candidates compete across eight different categories and included entertainment – in the form of a musician, a magician and special guest speakers. After receiving the award Adeem said, "I'm humbled to have won the Young Director of the Year Award with such great competition."