Ebrima's Story: How a Rural Mosque is Changing Lives in The Gambia

"We feel that it is a kind of miracle" – Ebrima Gibba



A Mosque is at the heart of any Muslim community; it's a holy space for everyone to come together, pray and worship Allah (swt), learn to read and recite the Qur'an and strengthen their relationships with others, and their relationship with Islam itself. However, not every Muslim has the opportunity to pray and learn in a local Mosque – in many countries, this is but a distant dream.
Thanks to The Mosque Project and our generous donors, Penny Appeal are able to give the lift-changing gift of a Mosque to deprived communities around the world. Recently, we built a beautiful Mosque in the Foni Bintang-Karanai area of The Gambia, for over 350 rural Muslims. Their village is largely agricultural and extremely poor; until now, there had never been a Mosque in their community before.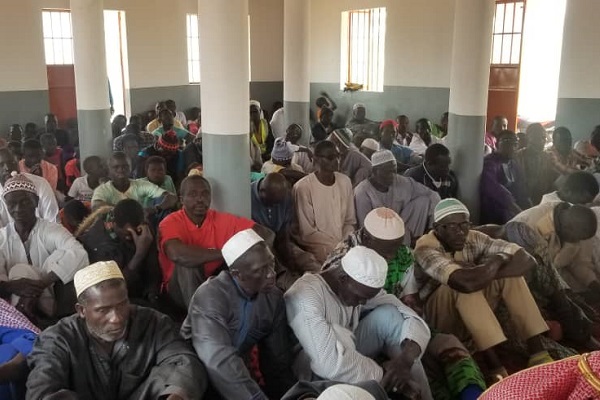 During the inaugural ceremony of the Mosque, the entire community was overwhelmed with joy and gratitude to Allah (swt) and to Penny Appeal's donors, for building them such a wonderful Mosque. The Village Development Committee Chairman, Ebrima Gibba, gave a speech which we wanted to share with you:

"On behalf of the mosque committee and the community, I wish to convey our profound gratitude. Following the official opening of the completed mosque, which was founded through Penny Appeal, we feel that it is a kind of miracle. This benevolent organization of yours shall remain in our memories and even in that of generations yet unborn.

This is the first time to have a masjid in the history of our village. Indeed, the donor has rescued us by creating an avenue for us to receive the multiple rewards of congregational prayers. Indeed, this has been a privilege which our forefathers could not have for tens of decades.

In addition, the establishment of the masjid will go a long way in strengthening the faith of many in the community. Recently, the Imam has started conducting classes in the masjid for both adults and children in order to help expand and refresh their comprehension of Islamic teachings. This has been an impossible dream in years past, as there was nowhere to do this, even though it carries great importance.

In previous Ramadans, we have mostly been forced to observe the Tahahjud prayer on our own most of the time, rather than collectively, due to the wet praying ground - especially last year, when Ramadan fell in the raining season. Alhamdullilah, we will not have this problem any more.

Equally important, it is strategic to have a masjid in this area, because the location of our village is so strategic that many travellers can now attend several daily prayers in this recently established masjid. The village is located in between six other neighbouring villages; meaning to say your organization did not only save the people of our village, but also other Muslims from the neighbourhood."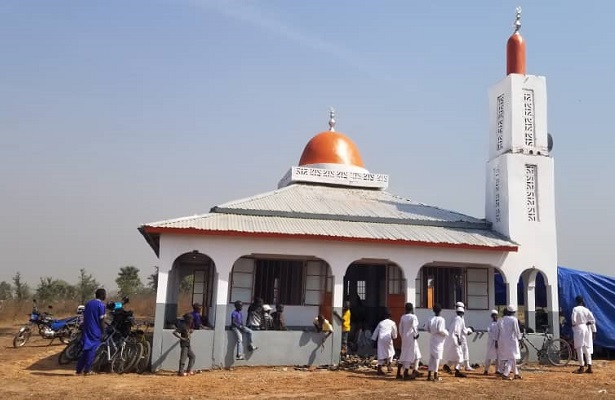 If you would like to help more communities to strengthen their faith by giving the incredible gift of a Mosque, you can find out how here. Donate £100 a month, and we'll team you up with other faithful supporters doing the same, so that together you can build an entire Mosque in just one year!