Qurbani Real-Life Stories
The great thing about Qurbani is that you can spread joy and happiness around the world. The meat you donate, the meat that we normally take for granted, is received by people in need as a miraculous gift. Sometimes it is hard to understand the immense impact a Qurbani donation can have. Penny Appeal has collected these real-life stories to bring you closer to the people benefiting from your donation. Keep on reading and discover how Qurbani is seen from the side of the people in need.
Mrs Choudry
"Thank you Penny Appeal for bringing so much happiness"
We have been hard at work all across India to provide hundreds of thousands of needy people with good quality food, who would otherwise not be able to afford to celebrate this most joyous occasion and be forced to go hungry. Over 140,000 meat packs, each containing around 5kg of tasty fresh meat, were provided to underprivileged and marginalized families, including women, children, elderly and the sick.
One such impoverished family was the household of a woman called Mrs Choudry, from the Bihar region of India. Last year her family did not know the warm nourishing feeling of mea at Eid-ul-Adha, and instead was forced to spend the day hungry and afraid of the future. Now with our distribution and your support, her family have been gifted the opportunity to enjoy Eid-ul-Adha, by being together and enjoying warm hearty meals. She said: "Thank you Penny Appeal for bringing so much happiness to me and my family. We are truly blessed and have enjoyed Eid ul Adha so much this year since last year, [where] we struggled so much. You cannot imagine the joy that you have bestowed on us."
Imam Ameen
"I am truly amazed my prayers are answered"
Sustained drought has left the people of Bengal in dire straits. Thousands of animals, on which many impoverished families rely on, have perished due to insufficient clean water, leaving many in the grips of poverty. Penny Appeal has provided over 10,000 cattle all over India to provide high quality meat to benefit hundreds of thousands of needy people.
One such city that has benefited from this is Islampur in West Bengal. Thanks to your support we were hard at work providing the most desperate families, including households run by single mothers or the elderly, with urgently needed food packs so that they may celebrate Eid-ul-Adha together. Ameen, Imam of the mosque in Islampur, was overwhelmed with our food distribution efforts. He said: "I am truly amazed my prayers are answered. Penny Appeal have worked so hard during Eid-ul-Adha and I pray to Allah for their kindness. Food distribution was unbelievable and my community is surely blessed."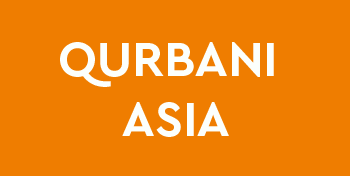 Fate Ibro Abdo
"Getting Meat is a dream for me and my orphans"
Caring for orphans is a large part of the community spirit in Ethiopia. But with civil strife and famine running rampant across the country, poverty and hunger remains a constant struggle for many of the nation's next generation! We met Fate Ibro Abdo, a 35 year old widow who had taken on seven orphans but was unable to give them the care they needed. She described to us the painstaking task of carrying heavy sacks of charcoal for miles on end every single day to sell enough to survive. With her animals lost due to recurring drought, Fate was extremely poor, and couldn't afford to buy enough food to provide for her orphan children.
Now, gifted a goat for Qurbani this year with Penny Appeal, Fate is now happy and content knowing that her children's cries for quality hearty food has finally been met. When we met with Fate, she said: "Getting meat is a dream for me and my orphans… I am very pleased with this Qurbani goat you provided me today. I am definitely sure it will help me in satisfying my children's long year request of meat. May Allah bless you!"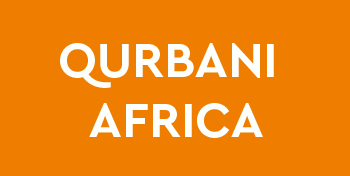 Hasna Mohammed
"I thank you very much for the person who [gave] this aid to me… may Allah protect him"
Families of households run by single mothers are amongst the poorest in the developing world. We spoke to Hasna Mohammed, a widower from the town of Gerjeder in Ethiopia who is supporting 5 children on her own since her husband passed away. After he passed, she was left with an empty house her young children and a loss of hope for the future. Hasna herself was so malnourished she couldn't produce milk for her baby.
With Penny Appeal's Qurbani programme, Hasna was gifted a sheep to use as meat at this most holy occasion. Whereas before her children would have gone hungry, she is now so happy knowing that her children will not have to go another night with an empty stomach. She said to us: "I am very happy, with the help of Allah's rahmat and ni'ma my home became full of meat and cheers, really it is truly the day of joy and happiness for me for my children and for the entire community of this village. I thank you very much for the person who [gave] this aid to me… may Allah protect and make him prosperous in his life, and grant Janatul Firdws easily."
Clan Elder Aliye Abdulaxif
"May Allah ( swt ) reward those involved in the giving of Qurbani with Aljannatul-Firdausi."
The donation of Qurbani meat can make a huge difference to countless numbers of lives in impoverished communities. We were hard at work at the Ashute tribe camp in Ethiopia, providing thousands of the neediest people with high quality meat, so that they may celebrate this holy occasion as they should. Now, thanks to our efforts and the support of our brilliant donators, countless numbers of children, elderly, and other vulnerable people now know the nourishing feeling of a warm meal, and have escaped from the terrible grip of hunger.
We spoke to Aliye Abdulaxif, the 63 year old clan elder of the camp, who was so pleased with the generous donation of meat to the struggling tribe. He said: "On behalf of the entire community here, we are making dua for the growth and protection of this aid organization and for all persons [involved] in the making this important decision to feed Qurbani meat to thousands of poor and needy in our village, May Allah (swt) reward them with Aljannatul-Firdausi."