Qurbani at Home
With Penny Appeal, not only can you give your Qurbani around the world, you can give to those in need right here in the UK. Your sacrifice will help to ensure that families and individuals who are struggling to make ends meet are not forgotten.
Give your Qurbani to the UK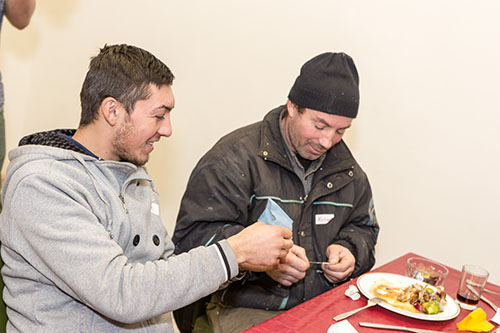 Qurbani in the UK
Your Qurbani at Home contribution will be distributed to poor families, the homeless community and refugees.
Penny Appeal's Qurbani At Home programme provides high-quality fresh lamb to families and individuals in the United Kingdom, who are facing difficulties and strife, so that they know they are not forgotten at this time of festivities. This year the international humanitarian aid organisation is running its second UK Qurbani appeal to once again give donors the chance to "give back" closer to home.
At Penny Appeal, we provide life-saving support to people living in poverty across the globe. We also believe that charity at home is paramount, and for every project we implement abroad, we have a sister project in the United Kingdom. For us, charity begins at home.
We are bringing home 7 years of experience delivering Qurbani around the world
We are no longer accepting donations for Qurbani 2018. Any donations received will go towards providing Qurbani meat in 2019.