Did you know that you can donate your Qurbani in the UK? By doing so, you can help bring blessings to those who are less fortunate, right here in our own communities.
Penny Appeal's Qurbani at Home programme provides high-quality fresh lamb to disadvantaged people in the United Kingdom, so that they know they are not forgotten at the joyful time of Eid.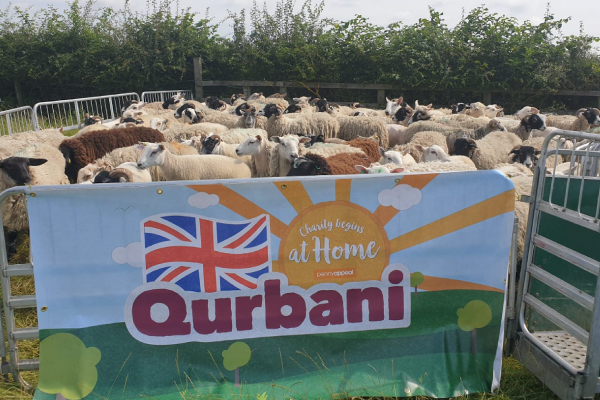 The cost-of-living crisis is putting pressure on families all over the UK. Many are struggling to put food on the table to feed their children. Through our Qurbani at Home programme, we will distribute meat across five regions of the UK, working closely with grassroots organisations, local authorities, and schools, to ensure we are reaching low-income families and disadvantaged individuals.
Meat is a luxury for many families, so to be able to offer it to those in need over Eid is a wonderful gift! Help us help those in need by donating today. Your donations help provide nutritious meals to those in need. Together, we can make a BIG difference this Eid!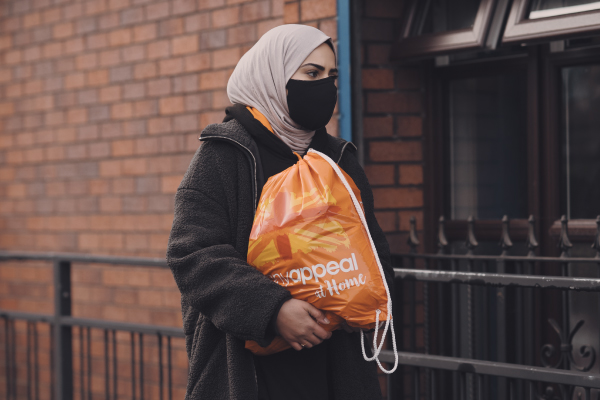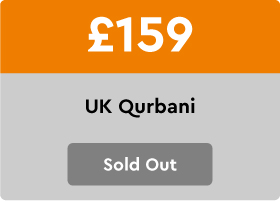 Penny Appeal 100% Qurbani Policy
We are honoured to be your charity of choice for the sacred act of Qurbani, which is why we have a 100% Qurbani Assurance – we are committed to providing Qurbani services that are 100% compliant with Islamic requirements and principles.
We always source and sacrifice the healthiest animals with your donation, maintaining your duty as a Muslim and guaranteeing every Qurbani is given to those who need it the most!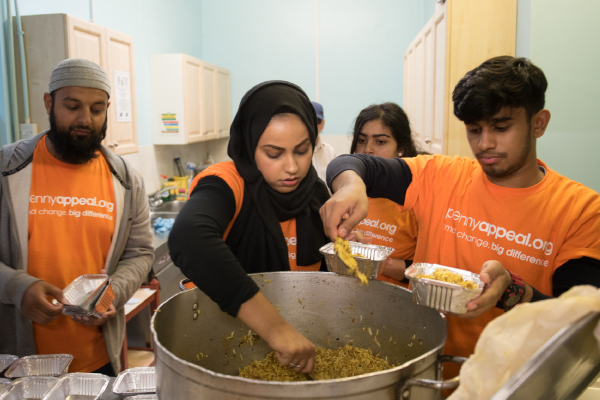 Qurbani is an obligation upon those who meet the appropriate wealth threshold in Islam; carrying out this noble tradition helps us to remember the needs of those less fortunate. Our Qurbani animals are always healthy and well cared for, in accordance with the highest animal welfare standards. We only use approved slaughterhouses that meet all relevant religious and legal requirements. Your Qurbani donation makes a BIG difference to the lives of others and helps to build a better world for everyone. Thank you for your support!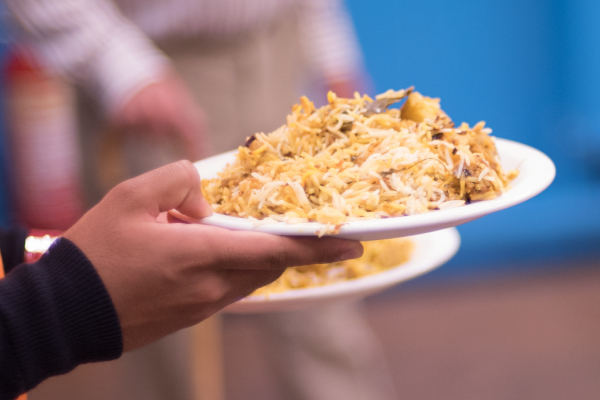 Penny Appeal will endeavour to use your gift as requested, wherever possible. If for any reason we cannot use your donation as you have indicated, we will use it to fund similar projects in other countries or other projects in the relevant country. Penny Appeal's strategic overview and on the ground experience means it is in the best position to decide how to meet need as it arises.