Qurbani Ethiopia
With civil strife and famine running rampant across the country, poverty and hunger remain a constant struggle for the vast majority of Ethiopia.
With Penny Appeal's Qurbani programme, Ethiopians in need will receive the gift of meat during the blessed days of Eid-ul-Adha.
Donate your Qurbani to Ethiopia for £29


One Qurbani provides 57 meals to the needy in Ethiopia
Your Qurbani will allow thousands of children, elderly, and other vulnerable people know the nourishing feeling of a warm meal, leaving behind the terrible grip of hunger.
Penny Appeal's Qurbani Ethiopia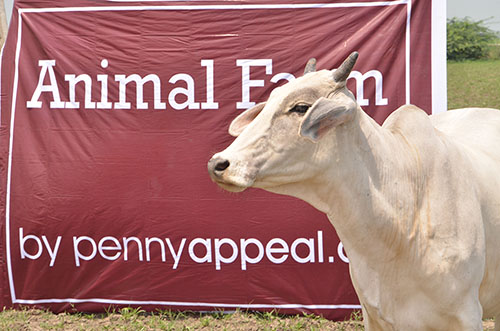 24,000 Ethiopian widows, orphans and homeless people received Qurbani meat thanks to your donations last year, Alhamdulillah!


Thanks to your support, we are able to offer support and joy throughout the days of Eid to those who would otherwise have nobody else to turn to.


With your Qurbani Ethiopia donations, many people living in extreme poverty across the country were able to enjoy meat for the first time that year.
Qurbani Ethiopia: Fate's Story
The donation of Qurbani meat can make a huge difference to countless numbers of lives in impoverished communities. Fate was one of them, and her gratitude was endless.
Fate Ibro Abdo, widow and orphan carer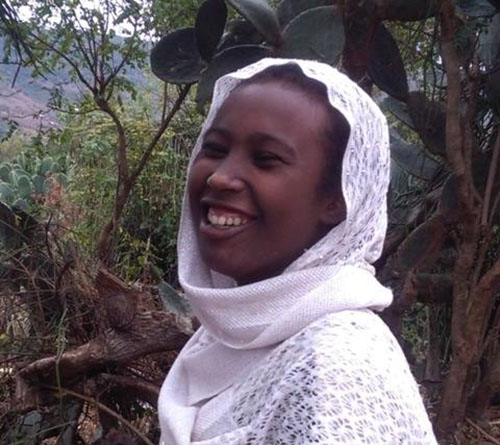 We met Fate Ibro Abdo, a 35 year old widow who had taken on seven orphans but was unable to give them the care they needed. With her animals lost due to recurring drought, Fate was extremely poor, and couldn't afford to buy enough food to provide for her orphan children.
Now, gifted a goat for Qurbani this year with Penny Appeal, Fate is now happy and content knowing that her children's cries for quality hearty food has finally been met. She said: "Getting meat is a dream for me and my orphans… I am very pleased with this Qurbani goat you provided me today. I am definitely sure it will help me in satisfying my children's long year request of meat. May Allah bless you!"
Like Fate, there are many people who have benefitted from the Qurbani Project. Their stories are unique and touching, and always wrapped in pure gratefulness.
Give your Qurbani in Ethiopia in 2020, and help people like Fate experience the joy of Eid!
8 Years of Experien

ce Delivering your Qurbani