In their Time of Need: Remembering Refugees during Ramadan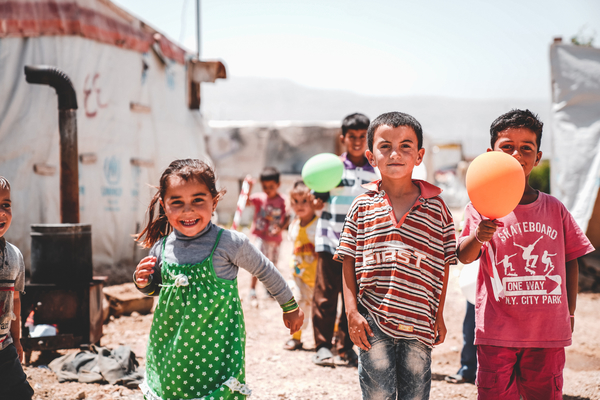 "Whoever saves a life, it is as if they have saved the whole of mankind" Qur'an 5:32
Ramadan is a joyous time of sincere worship and spiritual awakening, a time for us to gather with loved ones and enjoy the blessed month in a nurturing and peaceful environment. But for millions of Muslims around the world who are forcibly displaced from their homes due to conflict and persecution, Ramadan is a time of heightened emotional and physical trials.
We take for granted simple joys and traditions, such as decorating our homes, enjoying a warm meal for Iftar or visiting friends and family. For too many of our sisters and brothers, their only hope is our generosity and giving.
So, as we quench our thirst and enjoy our meals after a long day of fasting, let us remember those who are unable to do the same by giving from what Allah (SWT) has given to us. Every contribution, little or large, can make a huge difference in the lives of those who need us most.
How You Can Help
Through Penny Appeal's award-winning Emergency Response appeal, you have a HUGE opportunity to give hope to a family of refugees. With teams on the ground providing immediate disaster relief as well as longer-term interventions, you can be the reason lives are saved this Ramadan and beyond.
Our teams:
Use local experts and partners, ensuring we can sustainably support people most in need.

Prepare emergency relief packs consisting of food parcels, clean water, medical aid and shelter packs.

Regularly monitoand evaluate all projects, ensuring that we are always optimising and furthering our impact.
From Syria and Palestine to the Uyghurs and the Rohingya, your donations are saving lives and empowering those in need. In this blessed final third of Ramadan, where your rewards are multiplied many times over, donate generously and be the reason we can offer hope to our sisters and brothers in their time of need.
Donate now to our LIVE appeals:

Giving is just the beginning
The truest measure of our charity is our sincerity. A little given out of sincere yearning to please Allah (SWT) and help those in need, is worth more than a lot that is given out of showing off or for some other worldly reason.
As our beloved Messenger (ﷺ) taught us, "…whoever fulfilled the needs of their sister or brother, Allah will fulfil their needs…" In these blessed nights, as well as giving charity, it's important we continue to increase our duas for all those in need across Ummah. One such prayer we can say is taken from the Holy Qur'an:
رَبَّنَا ٱغۡفِرۡ لَنَا وَلِإِخۡوَٰنِنَا ٱلَّذِينَ سَبَقُونَا بِٱلۡإِيمَٰنِ وَلَا تَجۡعَلۡ فِي قُلُوبِنَا غِلّٗا لِّلَّذِينَ ءَامَنُواْ رَبَّنَآ إِنَّكَ رَءُوفٞ رَّحِيمٌ
Our Lord! Forgive us and our brothers (and sisters) in Religion who have preceded us in faith, and let not our hearts entertain any ill-feeling against any of the believers. (Qur'an 59:10)
May Allah (SWT) alleviate the suffering of all those in need and give us the strength and courage to be at their service in our words, deeds and in our charity. Ameen.