Penny Appeal sets new precedent with appointment of Director of Safeguarding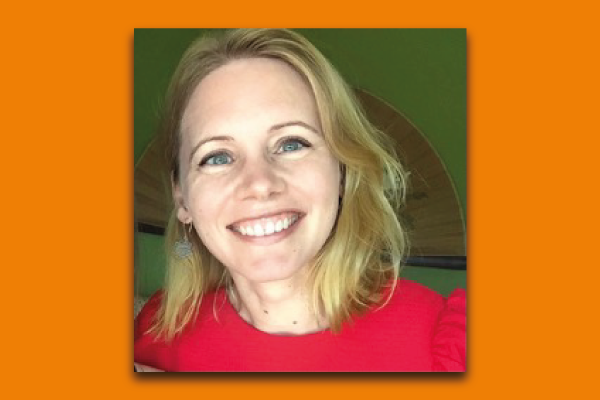 Penny Appeal has created a new role in the leadership of the organisation, the Director of Safeguarding and are pleased to announce Jana Sillen has taken up the post, bringing with her close to two decades of experience in the humanitarian sector. The appointment is part of a wider programme of expanding the safeguarding capacity of the organisation, deepening a culture of safety and accountability.
As a child protection, modern slavery and migration expert, Jana has extensive experience working with NGOs and inter-governmental agencies as well as advocating for children's and women's rights in West- and North Africa, Southeast Asia and across Europe.
In her role managing the new Directorate, Jana has been given a wide mandate to ensure Penny Appeal can emerge as a sector-leading safeguarding organisation. Jana will sit on the most senior executive board of the charity and work across the length of breadth of the organisation, from the Trustees through to the organisations' diverse team of volunteers.
Penny Appeal Founder and Trustee, Adeem Younis, said:
"The pandemic has put a strain on many charities in the sector. While some have had to make cutbacks, we recognise, now more than ever before, the importance of securing safety nets for our beneficiaries, as well as our staff and volunteers.
We are excited to have someone of Jana's standing join Team Orange. She brings with her a wealth of local, national and international experience and will help Penny Appeal set a new standard in the Safeguarding measures for British humanitarian charities, ensuring we do all we can to keep our people, wherever and whoever they may be, safe."
Newly appointed Director of Safeguarding, Jana Sillen, said:
"Penny Appeal have demonstrated a laudable commitment to investing in the long-term safeguarding provisions of the charity. The organisation has an incredible legacy of tackling poverty both at home and abroad and I'm honoured to join the team.
Ultimately, safeguarding is the responsibility of every single member of staff or volunteer, and I am looking forward to rooting this culture deeper into the organisation, ensuring we do the very best we can to keep those we serve free from harm."
Chair of Trustees for Penny Appeal, Mohammed Jahangir, added:
"By creating this new Directorate, we want to give a clear message, through our actions, not our words, that safeguarding is of the highest priorities in this organisation. No one is beyond reproach or accountability and the new processes we are bringing in will seek to raise the standards of safeguarding across the entire charity sector."