Our family grows at Mera Apna Ghar!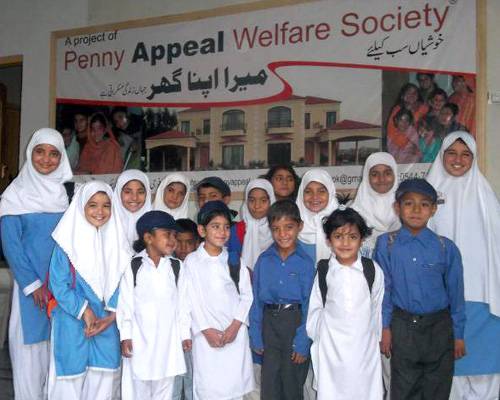 Mera Apna Ghar (My Own Home), the Penny Appeal-funded orphanage in Sohawa, Pakistan, is expanding! On opening in January of this year, it was home to just six children. Now, six months later, the Mera Apna Ghar family boasts 16 children aged 4 to 14.

There are 12 girls and 4 boys divided over two residences within the home, each with its own house mother. The home employs two house mothers, a security guard/chaperone, a private tutor and a cleaner. The house mothers' role is to support the children in their daily lives: teaching valuable life skills and providing the care and affection that the children would have received from their own mothers.

All of the children attend school, although some children are starting late as they had no access to formal education before moving to Mera Apna Ghar.

Habib Nawaz, Penny Appeal's project manager in Pakistan, commented: "There are 16 children at Mera Apna Ghar now and I can see a remarkable change in them in such a short period of time. I didn't expect that so quickly as the orphanage is so different to where these children came from. They have settled in well, made friends and have a positive and joyful outlook on life.

"All of the children here are receiving a good quality education and now they can afford to dream of excelling in every walk of life. They are the future doctors, pilots, engineers and teachers. Penny Appeal will stand by these children and, eventually, fully prepare them for life after Mera Apna Ghar."

Penny Appeal chairman, Adeem Younis, visited the orphanage in April and was delighted with the homely environment provided for the children. He commented: "It was an emotional visit for me. I have always wanted to be able to help orphaned children in this way and Mera Apna Ghar is really a dream come true. The children are amazing and are adapting well to their new environment and way of life. It was a pleasure to spend time with them and the staff.

"Mera Apna Ghar is able to provide these children with opportunities that, before, they could only have dreamed of. The house mothers carry out parental duties, becoming the best substitutes for parents that they can be. We are sure that the staff there will prove to be good role models for the children. The home still has room for further expansion and we look forward to our "family" growing further!"