Open Iftar 2023: Embracing Diversity and Unity at Bradford Cathedral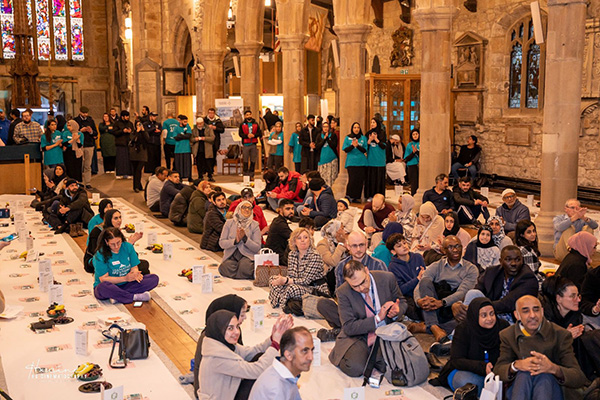 As the blessed month of Ramadan begins, we at Penny Appeal have been reflecting on the importance of coming together as a community. It's during these times of spiritual reflection and growth that we must embrace our differences and create connections with those around us. So, what better way to kick off the month than to attend an event that's doing just that, encapsulating this spirit of unity and inclusivity.
On March 23rd, Bradford Cathedral, the city's most ancient place of worship, opened its doors to the inaugural Open Iftar event of the year. People of all faiths and backgrounds came together to break their fasts and engage in meaningful conversations. This inaugural
Our CEO, Ridwana Wallace-Laher, had the privilege of attending the event and was moved by the experience. "As a proud Bradford girl, born and raised, it was heart-warming to see such a diverse group of people coming together to share this special moment, celebrating our unity and the beauty of our differences," she said.
The evening featured engaging speeches, bridge-building, delicious food, exciting, spiritual reflections, and prayers, all under the tall arches of Bradford Cathedral. The event was a testament to Bradford's inclusive spirit, and we couldn't be prouder of our city for hosting the first Open Iftar event of Ramadan Festival 2023.
At Penny Appeal, we believe in fostering an environment of understanding, tolerance, and togetherness. We are proud to be part of events like the Open Iftar, where communities come together to celebrate our shared humanity.
As we continue through this blessed month, let's never forget the importance of unity, diversity, and the power of connection. Ramadan Mubarak!