The King and I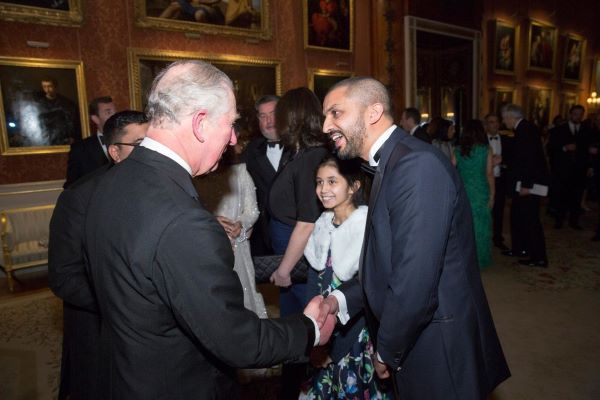 Adeem Younis, the founder of the international charity Penny Appeal, has had the honour of meeting King Charles III on several occasions in the past. In a recent LinkedIn post, Younis shared his well-wishes for the future King's coronation and his official role as the head of the British monarchy.
Younis described meeting King Charles III as "one of the most humbling experiences of my life." He spoke of the King's warmth and kindness, and his genuine interest in the work of Penny Appeal, which provides aid and support to vulnerable communities around the world.
Younis also expressed his admiration for the King's commitment to charitable causes, saying that "His Royal Highness is a true champion of philanthropy and social justice." He cited the Prince's Trust, which helps young people develop the skills and confidence they need to succeed, as an example of his dedication to making a positive impact on society.
Moreover, King Charles III himself has also given to charity and supported charity work. He has also admired volunteers in the charity sector, including individuals like Adeem Younis, who has given back so much to society through his organization, Penny Appeal.
The founder of Penny Appeal went on to wish King Charles III all the best for his upcoming coronation and his future role as King. "I am confident that His Majesty will bring compassion, wisdom, and leadership to his new role," he wrote. "He has already shown himself to be a true servant of the people, and I have no doubt that he will continue to serve with distinction in the years to come."
Younis also spoke of the importance of looking to the future and working together to create a better world. "We live in challenging times, but I believe that we have the power to make a difference," he wrote. "By standing together and supporting one another, we can build a brighter future for all."
Adeem Younis's message to King Charles III is a heartfelt tribute to a man who has dedicated his life to serving others. It is a reminder that, even in difficult times, there is always hope, and that by working together, we can create a better world for ourselves and future generations. The mutual admiration and respect between King Charles III and individuals in the charity sector like Adeem Younis serve as an inspiration for all of us to continue giving back to society and making a positive impact on the world.