International Migrants Day 2019
How Penny Appeal is Empowering Refugees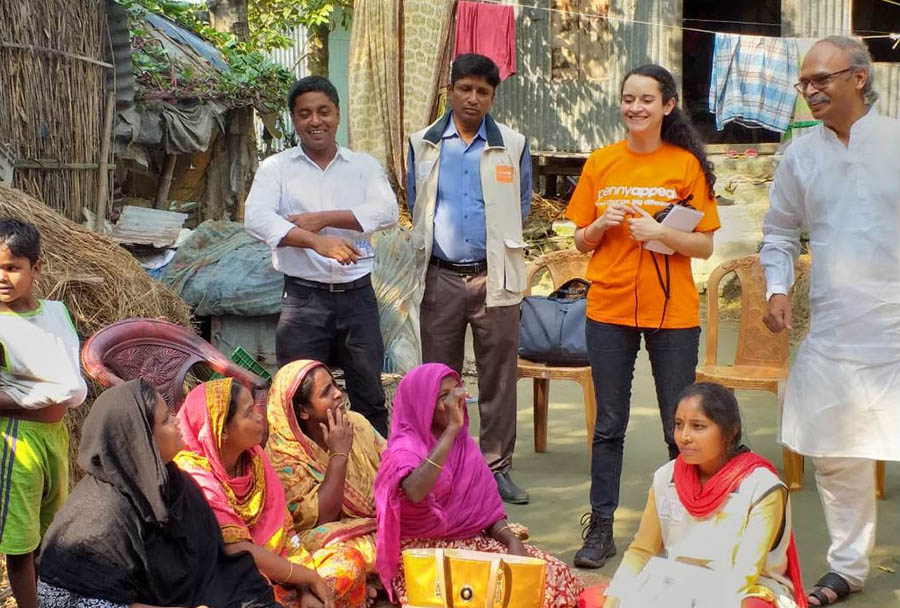 Every 2 minutes, a person is forced to leave their home due to conflict, persecution or terrorism.
UNHCR estimates that 68.5 million people around the world are refugees or internally displaced persons.
Each of these people has a tale of horror and terror to tell. Each of these people has been forced to leave everything they know and love behind, sometimes with only the clothes on their backs; leaving with a hope for a better life, but often arriving in countries which are hostile, or just simply unable to support them.
At Penny Appeal, we believe everyone deserves the right to safety, with access to the basic essentials they need to survive… but also the opportunity to fulfil their dreams and ambitions. For many refugees and displaced people, even the basics are simply out of reach.
We want to change that.
The Qu'ran places incredible importance on caring for travellers, migrants and those in need. Verse 2:215 sums it up best;
They ask you, [O Muhammad], what they should spend. Say, "Whatever you spend of good is [to be] for parents and relatives and orphans and the needy and the traveller. And whatever you do of good - indeed, Allah is Knowing of it."
International Migrants Day is a day to raise awareness of the struggle of millions of migrants around the world; but for us, it's also an opportunity to shine a spotlight on some of the amazing work we've been able to do to empower refugees with your generous donations, Alhamdulillah!
Creating Safe Spaces in the Midst of Chaos
Supporting Rohingya refugees in Bangladeshi refugee camps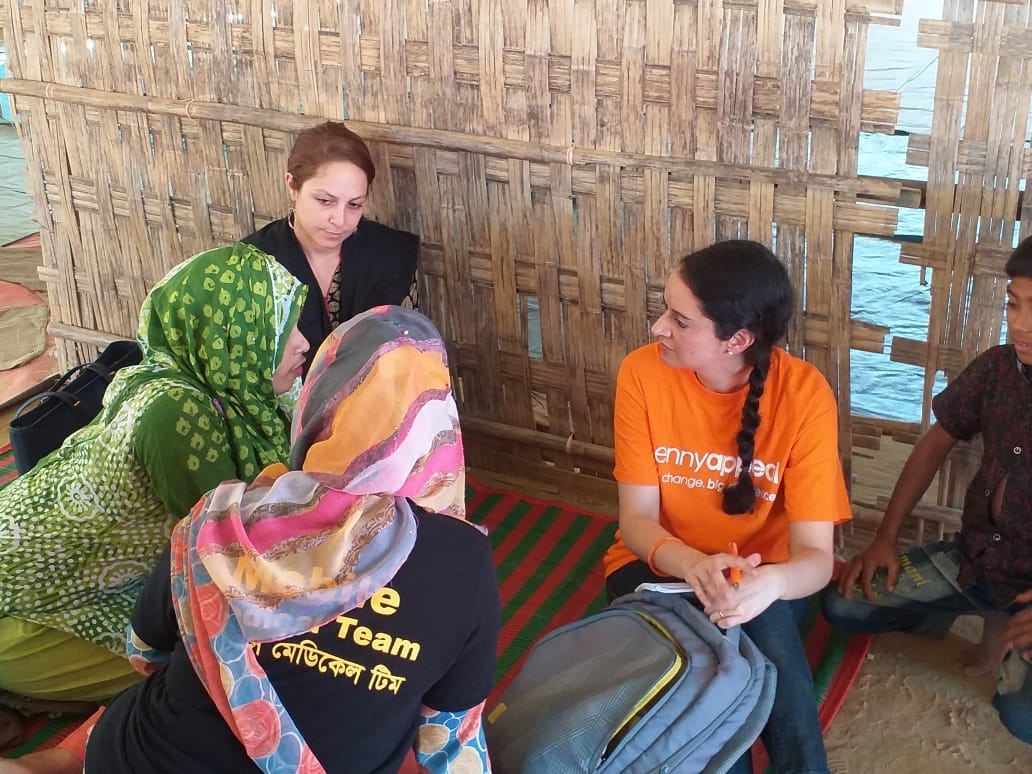 The Rohingya are one of the most marginalised groups in the world; suspended between two nations of Myanmar and Bangladesh, both of which view them as illegal foreigners. Almost 1 million Rohingyans have fled to Bangladesh and are living in make-shift refugee camps.
With your help, we are providing food packs, medical access, shelter and clean water supplies to the Rohingya people who are living in cramped, dangerous conditions without access to essentials they need to survive.
We're also championing the mental, physical and economic wellbeing of Rohingya women and children in Bangladesh through our Women Friendly Spaces and Child Friendly Spaces. This is a chance for women to receive psychosocial support to recover from the trauma they've been through in Myanmar, as well as building life skills to empower them to move forward with their lives.

For the children, it's a place where they can be free and safe to play and gain an informal education, with access to trained counsellors to help the children learn how to process and manage their trauma.
We are so proud of what we've achieved working with these incredible, resourceful people. But on International Migrants Day – and all year round – there's so much more to do. Donate now and help 'the traveller' in need.
Supporting Syrian Refugees this Winter
7 million men, women, boys and girls have fled their homes and are internally displaced; many have been forced to flee with inadequate clothing and have to stay in make-shift shelters, which leaves them extremely vulnerable to rain, snow and freezing temperatures.
There are also an estimated 1.5 million Syrian refugees in Lebanon, and around 3 million Syrian refugees in Turkey. Winter in Syria, Turkey and Lebanon can be extremely harsh, with periods of heavy snow and temperatures well below zero.
We are on the ground right now in Syria, Turkey and Lebanon, providing emergency winter aid to the Syrian people this harsh winter, with food kits, blankets, winter kits and emergency shelter.
Last winter, you helped an amazing 22,622 people – thank you so much! This winter and especially on International Migrants Day, we want to do even more to help Syrian refugees and displaced people. Donate now and save lives today.


Planting Seeds of Hope in Palestine


1 in 4 Palestinians have been forced to flee their homes, and are now living in refugee camps and crowded conditions. Many cannot find work to support their families, so putting food on the table is a daily struggle.
Penny Appeal have set up a new social project, Rooftop Gardens, where we have trained vulnerable Palestinian women in gardening and vegetable growing. This means that women can grow food for their families, and sell the rest at local markets.
Afaf is a 37-year-old mother of eight children living inside Dheisheh Refugee Camp, who struggles to support her children and severely ill husband.
Through the Rooftop Gardens project, Afaf now has a greenhouse built on the roof of her house. In four short months she has succeeded in feeding her family and selling more than 45kg of healthy organic vegetables to surrounding families!
"I actually don't know what would have happened to my family without the generous support of Penny Appeal," Afaf says, "Thank you Penny Appeal for your support."