And the CEO of the Year Award goes to.... Ridwana Wallace-Laher!
In momentous recognition of her exceptional leadership, achievements, and commitment to charity, we are hugely proud to announce that our very own Ridwana Wallace-Laher has been awarded CEO of the Year at the first ever British Asian Professional Awards – this is an exceptional triumph both for Ridwana and the entire Penny Appeal team!
Organised by Oceanic Consulting, the awards aim to celebrate the remarkable achievements and contributions of British Asian professionals across various industries, whilst also fostering diversity and inclusion in the British professional landscape. The awards celebrate the incredible individuals across UK industries including law, accounting, finance, entrepreneurialism, media, and arts.
As the first woman to become CEO of a major British Muslim charity, it is clear that Ridwana is no stranger to breaking barriers. This along with her unwavering testament to innovation and commitment to helping those in need made Ridwana the perfect candidate for CEO of the year.
Since taking office here as CEO, Ridwana has been keeping busy with all thing's orange! Her achievements include: personally leading our Qurbani distribution, providing 4 million people with meat rich meals on the blessed days of Eid, leading our emergency response to the increasingly concerning situation in Lebanon, advocating on behalf of the most vulnerable people at a roundtable discussion at 10 Downing Street, and having an editorial published in the prestigious Bond Magazine, this and so much more in just 6 months! We are so proud of our CEO and excited to see what the upcoming months have in store.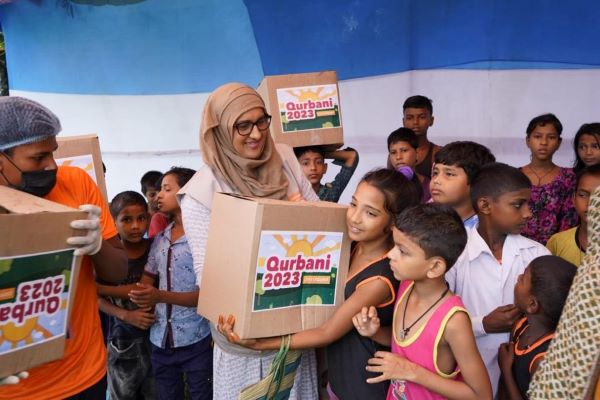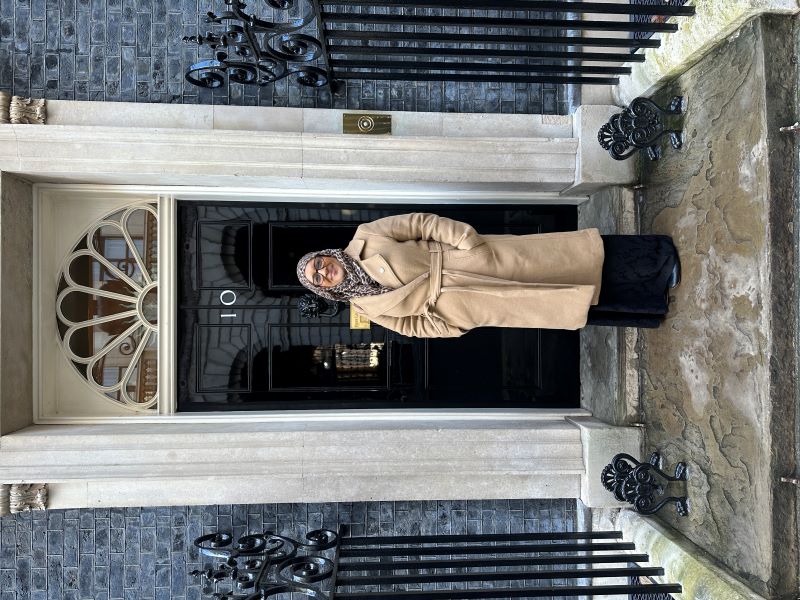 Upon receiving this prestigious accolade, Ridwana expressed her gratitude by saying, "I am deeply honoured to receive the CEO of the Year award at the 2023 British Asian Professional Awards. This recognition is not just a personal achievement, but a celebration of the collective efforts of my team and our commitment to driving positive change, the small change, big difference way. I am proud to be part of a community that values diversity and inclusion and am committed to continuing our journey towards success and empowerment."
Ridwana is an inspiration to us all, reminding us that anything is possible, even when the odds are against you. For her exceptional contribution to Penny Appeal and the humanitarian sector as a whole, we would like to extend a huge congratulations to Ridwana for her CEO of the Year achievement! A big orange well done to all other winners and nominees; the debut of the awards evening was definitely a night to remember. We look forward to many more successful years of the British Asian Professional Awards.