World Humanitarian Day
Women Humanitarians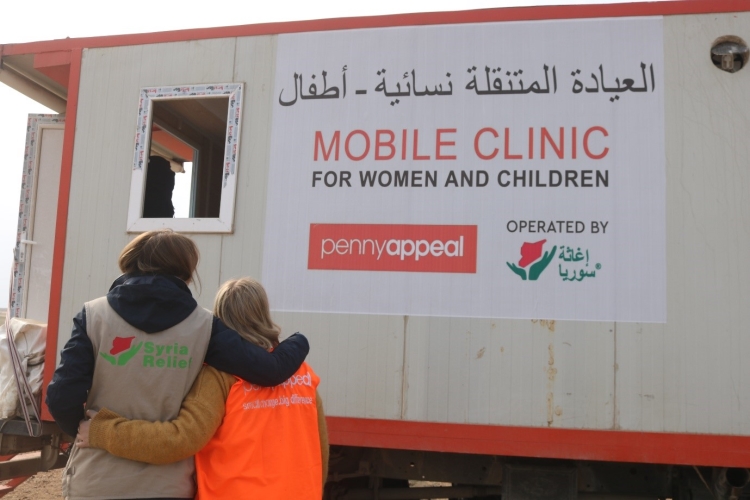 World Humanitarian Day is held every year on 19th August, to pay tribute to aid workers who risk their lives in humanitarian service. World Humanitarian Day 2019 has a campaign focusing on #WomenHumanitarians – honouring the work of women in crises throughout the world.
Women are key stakeholders in humanitarian relief efforts across the globe - violence towards women is greatly intensified in times of disaster and conflict, due to factors such as displacement and the eroding of civility and infrastructure. A report by the Overseas Development Institute found that gender inequalities "often worsen" after an emergency; and that disaster and the lack of protective systems "aggravate violence against women and girls."
In the words of Phumzile Mlambo-Ngcuka, Executive Director of UN Women, "Getting humanitarian action right for women is central to increasing the effectiveness of the humanitarian response."
Women are also pivotal to relief efforts, working tirelessly to help those affected by crisis. Today, on World Humanitarian Day, Penny Appeal are thinking of all the women and girls who have been caught in the middle of disasters and conflict, as well as celebrating female aid workers and volunteers on the frontline of humanitarian responses - who ensure that we are continuously able to make a big difference to those in need.
Syria – Mobile Health Clinics
Eight years in to the devastating Syrian conflict, the life expectancy for women has plummeted from 75.9 to 55.7 years. Women and girls face increased risk of sexual and physical violence, STIs and maternal mortality. Child marriage rates are four times higher than they were before the civil war began.
430,000 Syrian women are pregnant and in need of vital healthcare – a problem worsened by the fact that 60% of Syrian hospitals have closed, and the remaining ones are struggling to cope with a lack of staff and resources.
Penny Appeal are reaching those in need with life-saving medicine and care through our Maternal and Baby Mobile Health Units, in association with Syria Relief. These Units help provide essential pre- and post-natal care to mothers and babies, as well as gynaecological support for women, so that Syrian women can keep themselves and their children healthy.
So far we have managed to support thousands of women and children in need, through our mobile health clinics, Alhamdulillah! Please donate to our Syria appeal now and help us keep this life-saving mobile Maternal and Baby Health Unit running!
Louise is Penny Appeal's Regional Coordinator for the Middle East and North Africa. She has extensive experience working in the Middle East, and has worked in the development and humanitarian sectors for over ten years.
"The living conditions in the camps are overcrowded and unsanitary," Louise had to say about the Syrian camps that are currently home to 6.5 million internally displaced persons. "Millions of people have been left extremely vulnerable. In many camps, there is little medical support; any support which is available is often too expensive for people to actually use. Women and children are hit the hardest; pregnant women face giving birth in squalid conditions without medical assistance."
Luckily, through Penny Appeal's mobile Maternal and Baby Health Unit, Louise and her colleagues have been able to assist thousands of internally displaced mothers and babies in need of care.
"One of the people we helped in an internally displaced camp was 11-year old Asma, whose father had drowned in an irrigation canal while he was trying to collect some drinking water. When we met Asma through our Mobile Health Clinic, she was showing symptoms of depression. She had physical manifestations of severe stomach aches, weight loss, and swelling, and she also felt a deep sadness about the loss of her father.
"As well as helping Asma with her physical symptoms, we also worked to help her overcome her trauma."
Mozambique – Cyclone Idai Response
One of the worst tropical cyclones on record, Intense Tropical Cyclone Idai, left a devastating trail of havoc across Southern Africa back in March, with over a thousand fatalities and unspeakable structural damage. The city of Beira in Mozambique was almost completely destroyed, and became the primary focus of Penny Appeal's Emergency Response in the Cyclone's aftermath.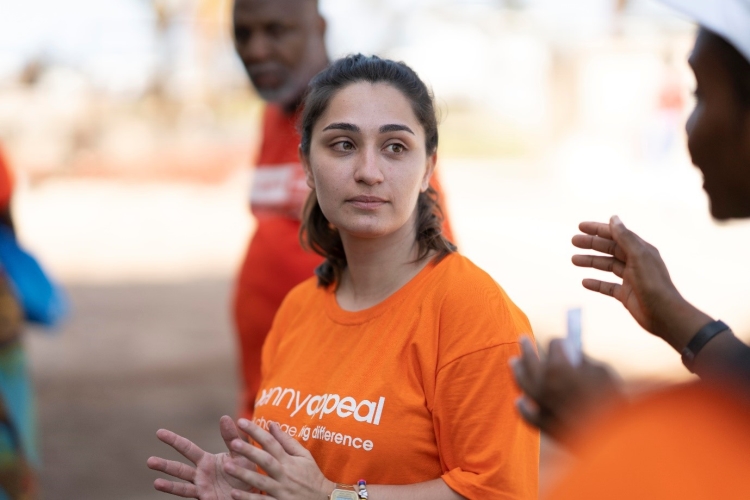 Bruna is Global Desk Officer at Penny Appeal's UK Headquarters. As the people of Mozambique speak her native Portuguese, she volunteered to assist in the relief effort following the disaster.
"Working in Beira was overwhelming; everywhere you looked, there was destruction and chaos. Over half a million people live in the city of Beira, most of whom had been directly affected by Cyclone Idai. I remember travelling to one area where people were camping by the side of the roads; living under pieces of plastic because their homes had been obliterated.
"It won't be easy to rebuild a country which saw most of their crops, homes and infrastructure destroyed in one fell swoop. We are currently working on sustainable projects which we'd love to implement in Mozambique, which would help local people learn new skills and gain livelihoods. Sadly, we can't implement them right now, because we just don't have the funds. But I really hope thapeople's attentions are longer than the news cycle, and that people continue to care for and donate to those affected by Cyclone Idai. If you can, please give generously to Penny Appeal's Cyclone Idai Emergency appeal – I've seen first-hand that even a small donation can make a world of difference."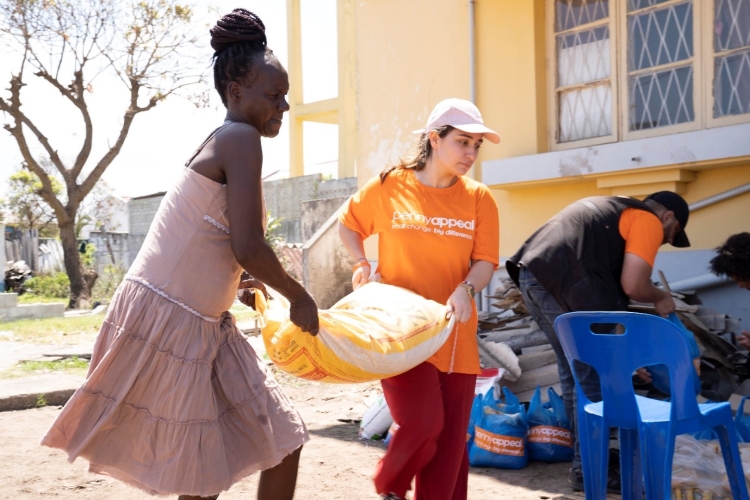 The team realised that certain groups of the community in Beira weren't getting the aid they needed, simply because they couldn't come to the food distributions at the Community Centre. They decided to implement a targeted distribution for disabled people, bringing food packs and hygiene kits to convenient locations, in order to make sure that this vulnerable group weren't forgotten.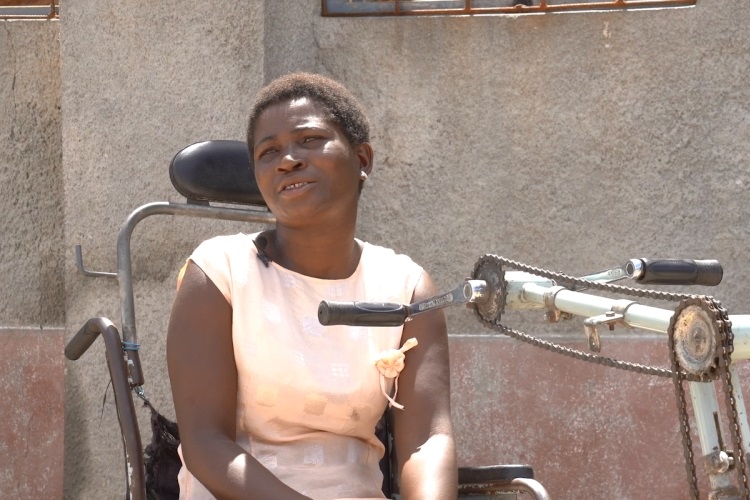 Sandra is one of the recipients of this targeted distribution. Sandra was unable to access the main point of distribution at the Community Centre, but was reached out to through Penny Appeal with help from our local guides and partners.
"I was left with no food, no blankets, because everything I had got destroyed." Sandra told us. "I had nothing for almost a week. This is the first day I'm being helped with food."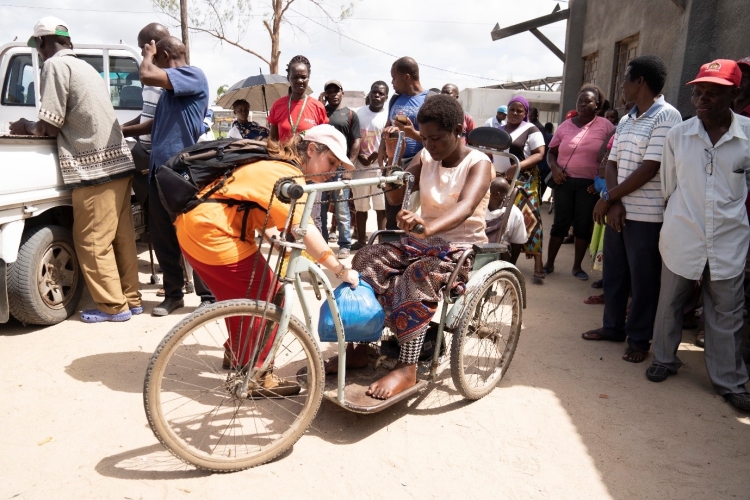 With only a small budget, Penny Appeal used our local knowledge to help thousands, and directly help those who were being forgotten – such as disabled people – and get to one of the hardest-to-reach areas in the whole of Mozambique, with life-saving aid.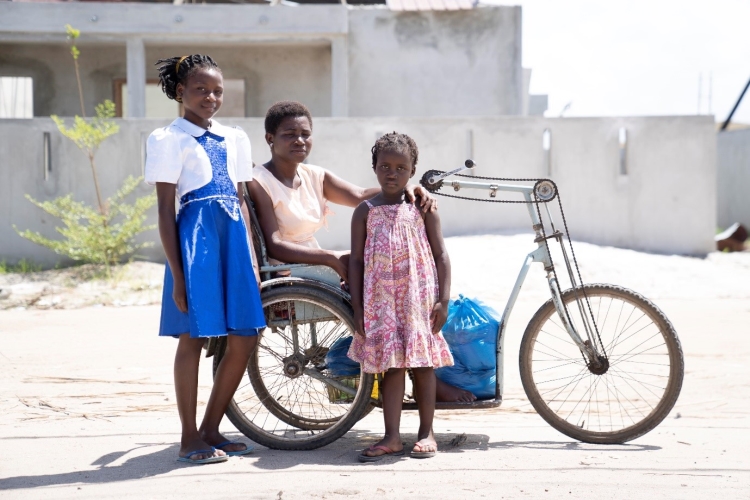 Noémia França is one of the #WomenHumanitarians we're celebrating on World Humanitarian Day 2019.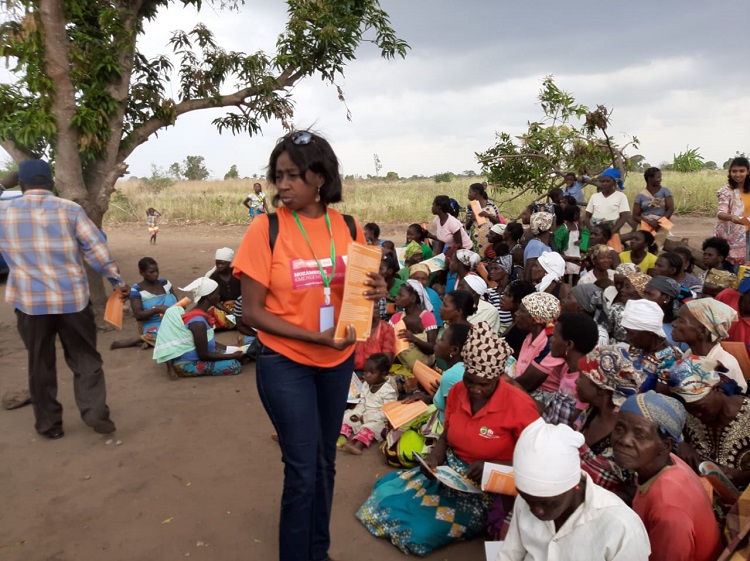 She's the director of LARA, the Mozambique-based organisation who are assisting us with the Cyclone Idai Emergency Response.
Noémia told us: "It was great to be part of this experience. After the cyclone, I received several calls from other organisations - people wanted news from the ground. They said, "It's time to help the people, I know you can do it" and gave me lots of contacts.
That's when I was introduced to Penny Appeal – we started communicating and PA jumped into action quickly. It was great to see their various ways of working - there was a very strong impact. This experience with Penny Appeal was fascinating; they helped in strategic ways. It was possible to give many people our attention. We always identify needy people who are perhaps under the radar, and Penny Appeal's methodology was very advantageous. It gave us the possibility of going to other locations in Mozambique, so we could go to very diverse places and helped people who really needed us."
Rohingya Response
Two years since hundreds of thousands of Rohingya refugees fled to Bangladesh to escape violence in Myanmar, the situation in the camps remains critical for many. Rohingya women and girls in particular face huge protection risks and challenges.
Penny Appeal have been working to support Rohingya refugees in the camps. More than 5,000 refugees have so far been able to benefit from this partnership, including hundreds of women and adolescent girls who have received psychosocial counselling in our Women & Child Friendly Spaces.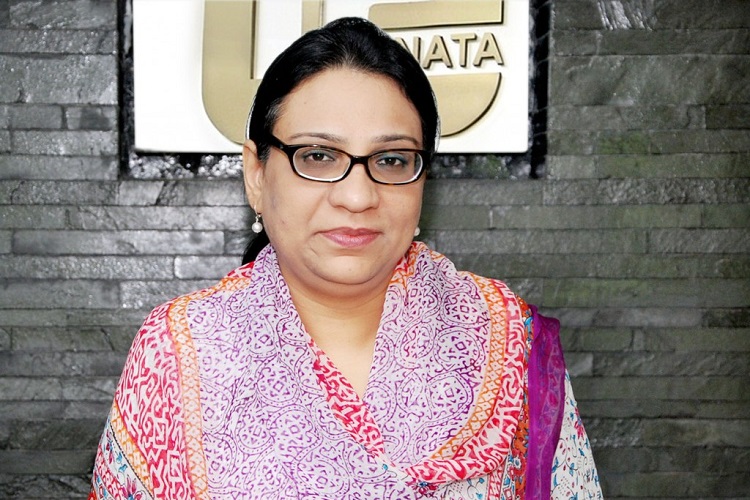 Zahida Fizza Kabir is one of the #WomenHumanitarians we're celebrating on World Humanitarian Day 2019! Zahida is the executive director of Sajida Foundation, one of Penny Appeal's partners on the ground in Bangladesh. SF are the implementers of a Penny Appeal-funded health clinic in the Rohingya refugee camps. To date, the clinic has provided free medication to over 12,000 refugees, and delivered antenatal care and counselling to hundreds of pregnant women in the camps.
"In light of humanitarian response, we all know that women and children are the most affected in crises... women, children (especially children with disabilities), the elderly population, people with additional needs, physical disabilities, or mental disabilities; all these people need skilled human resources to attend to them. I think it's time that we focus on this, and it's time that we try to train and develop skilled human resources so that we can address more proficiently and more efficiently in catering to this population."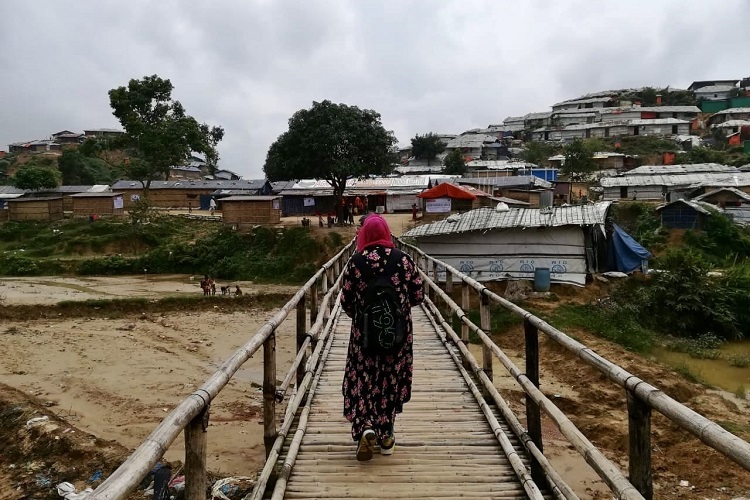 Samia is Penny Appeal's Communications Coordinator. She has worked in the international development sector for over five years, and assisted in the Rohingya response in late 2018.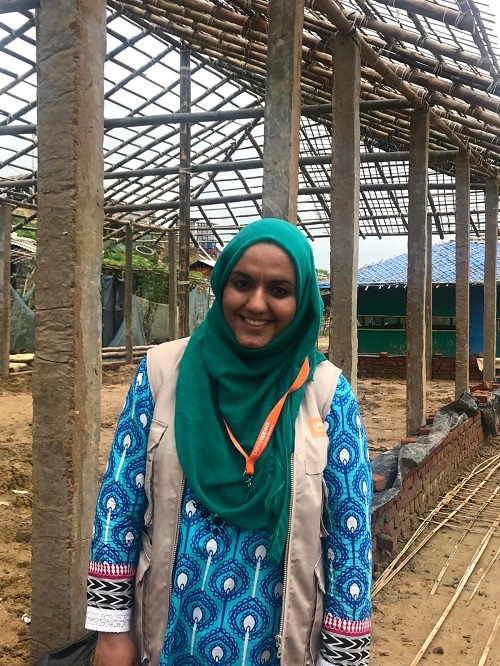 "When you first enter the camps, two things immediately strike you. The first is the sheer magnitude of the crisis. Wherever you are stood in the camps, you can look out and for miles and miles you'll just see temporary houses built so closely together, almost on top of each other. It was so cramped, I wondered how people were able to walk through the camps, and what awful outcomes there would be should there be a fire. The fire would spread within a few minutes, and the entire base would be reduced to ash. The thought scared me deeply, and I reminded myself that this is just temporary, and sooner or later, these people will be living in better conditions.
"The situation for women living in the camps is horrifying. Almost everyone has a tale of abuse, torture, loss, murder or sacrifice to tell, and thousands of women were raped. A lot of women have internalised guilt and shame from being raped and attacked in Myanmar. Many women who became pregnant as a result of rape at the hands of the forces in Burma hid their pregnancies out of shame, or desperately tried to abort the baby themselves. Not only has this put a huge physical and medical burden on them, but it has meant they have been carrying a massive emotional and psychological burden.
"This is why Penny Appeal has established women-friendly spaces. These are confidential spaces within the camps where no man is allowed to enter. It provides women with somewhere to go to relax, talk to others and get help and support from trained counsellors and medical paramedics."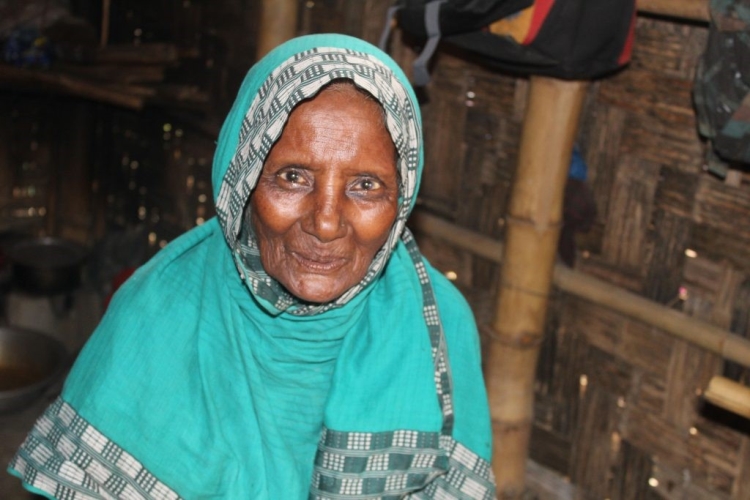 Penny Appeal has constructed a set of shelters in the form of a village, where widowed women can live together with their children in a small, supportive community. Fatima is one resident of this village. Back in Myanmar, she and her family were poor and hungry, and lived under constant fear of persecution. Both her husband and son were killed during the attacks in Myanmar, but she managed to escape with her young grandson, aided by her neighbours. In her early days of living in the refugee camp, she was living in a tent with only a cotton sheet for protection, and had very little food. Now she has a stronger, more stable home in the widow village, along with access to female-only toilets, a tube well, and a kitchen space. Despite the difficult overall conditions of the camps, and the uncertain future of the Rohingya people, she is thankful to be in Bangladesh: a land she has always seen as emblematic of freedom.
World Humanitarian Day 2019
In the words of the United Nations Office for the Coordination of Humanitarian Affairs (OCHA), "Women Humanitarians hold a sense of unparalleled uniqueness, one that adds to the global momentum of female strength, power and perseverance."
Over 130 million people across the globe are currently in need of humanitarian aid as a result of conflict and natural disasters, and countless women humanitarians are at the forefront of strengthening global humanitarian responses. World Humanitarian Day 2019 is a chance to show our appreciation for everything these amazing women do on a daily basis.
Happy World Humanitarian Day!