The Aftermath of Storm Norma
Rebuilding Lives in Syria and Lebanon
On the 25th and 26th December, northern Idlib in Syria was hit by aggressive flash floods, devastating over 27,000 people. Syrian refugees were also hit hard by Storm Norma and the more recent snow storm in Lebanon, with the UNHCR confirming that at least 361 sites and 250,000 Syrian refugees have been seriously affected.
As many of us were sitting down to eat and celebrate with our families, thousands of Syrian children and families watched their makeshift tents and shelters get swept away by the floods. Or worse – on Thursday 27th December, an eight-year-old Syrian girl slipped and fell into a river amidst the storms in Lebanon, and her life was tragically lost on that day[i].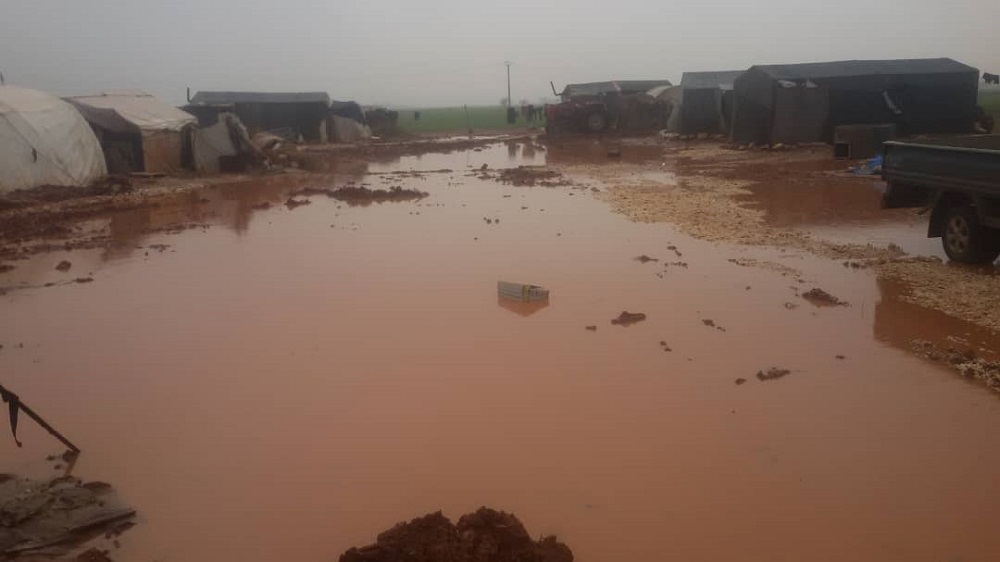 In the aftermath of the Syria floods and stormy weather in Lebanon, thousands of people are now battling to survive the sub-zero temperatures without proper shelter, food or supplies. The flooding has made it incredibly difficult for medics and aid to reach some of the camps. There is a very real risk that people will freeze to death.
Small children, the elderly and babies are amongst the most vulnerable to the freezing temperatures. We are on the ground right now in Idlib and Lebanon, trying to reach communities in need and save Syrian children and families right now. Please give what you can to help those desperately affected by the Idlib floods and Storm Norma.
Save a Syrian child's life today.
Idlib Floods
The north western Idlib districts were those hit hardest by the Syria floods. There are tens of thousands of internally displaced people in this area, who have been forced to flee their homes in search of safety, and are often living in internally displaced camps with only tents or makeshift lodgings to shelter them from the harsh winter weather.
After the recent flash floods in Syria, a total of 107 camps were affected by the floods, including 4,600 families, with an estimated 35% of the families resorting to abandoning the areas – once again, they must leave their lives behind and try to rebuild a new one, often with just the clothes on their backs.
The internally displaced camps sprang up informally years ago, due to mass displacement from the war. Some of the sites were set up in areas that were known to be vulnerable to rainstorms, but unfortunately these people didn't have a choice but to settle in these areas.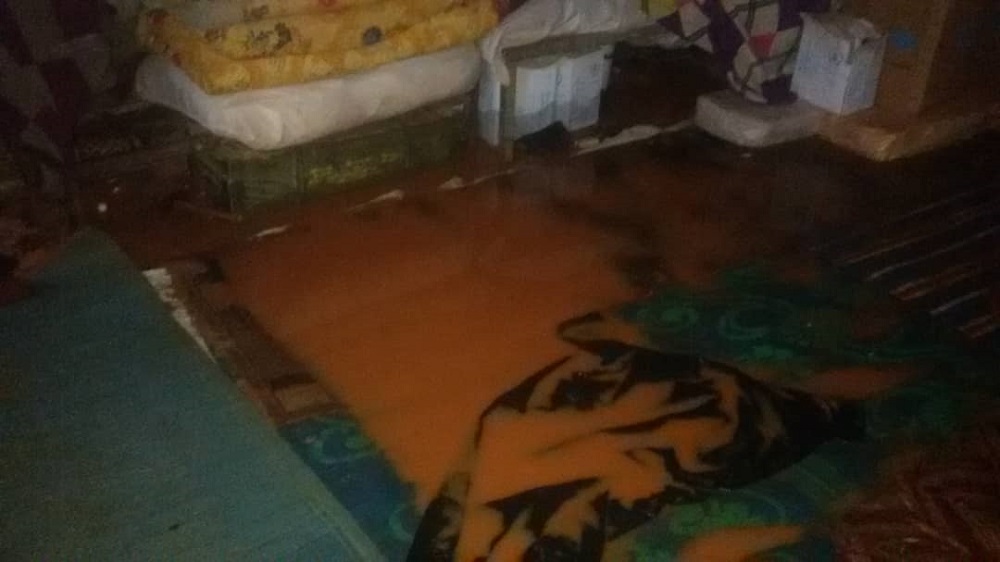 Therefore, the Syria floods had a devastating impact on these camps. In Atma Camp, the drainage system completely collapsed, meaning that the camp became completely inaccessible for humanitarian assistance, and also making it impossible for internally displaced Syrian people to escape. Roads all over Idlib have been destroyed, and rain and mud is coming into people's shelters and seriously damaging them.
It's difficult for any of the internally displaced people in Syria to come to terms with their new life; and now the Idlib floods have destroyed everything they had worked to build up once more.
The conditions in the camps are brutal, especially for Syrian children, who are struggling to cope with the sub-zero temperatures.
We are reaching out to these people; trying to find new routes into the more inaccessible camps and provide emergency shelter, food and waterproofs for those most affected by the Syria floods.
Give what you can to help 4,600 Syrian families rebuild their homes, and keep their children safe and warm today.
Snow in Lebanon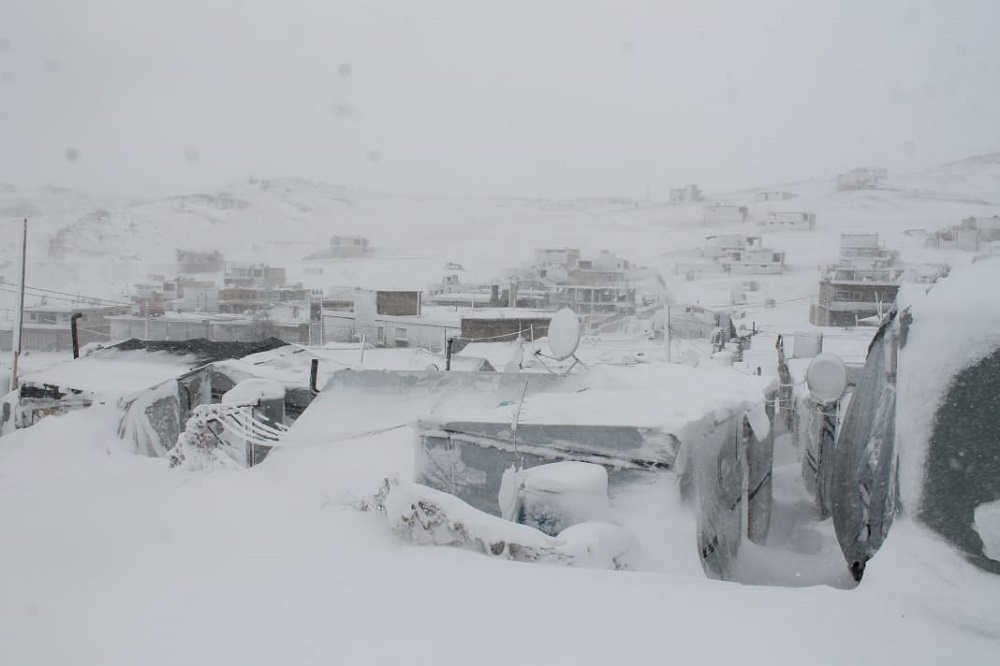 Storm Norma hit Lebanon with force recently, leaving 250,000 Syrian refugees struggling to rebuild their makeshift shelters and stay warm in its wake. Now, just days after Norma, Lebanon is being hit afresh with a new storm.
According to the United Nations Refugee Agency, 70.5% of the Syrian refugees in Lebanon live below the poverty line and 41% live in precarious and unsafe housing, including tents and improvised camps within slums.
The flooding and snow from Storm Norma, and this current storm, has destroyed thousands of tents and shelters, leaving many Syrian children and elderly people at extreme risk of falling ill or simply not being able to stay warm enough to survive.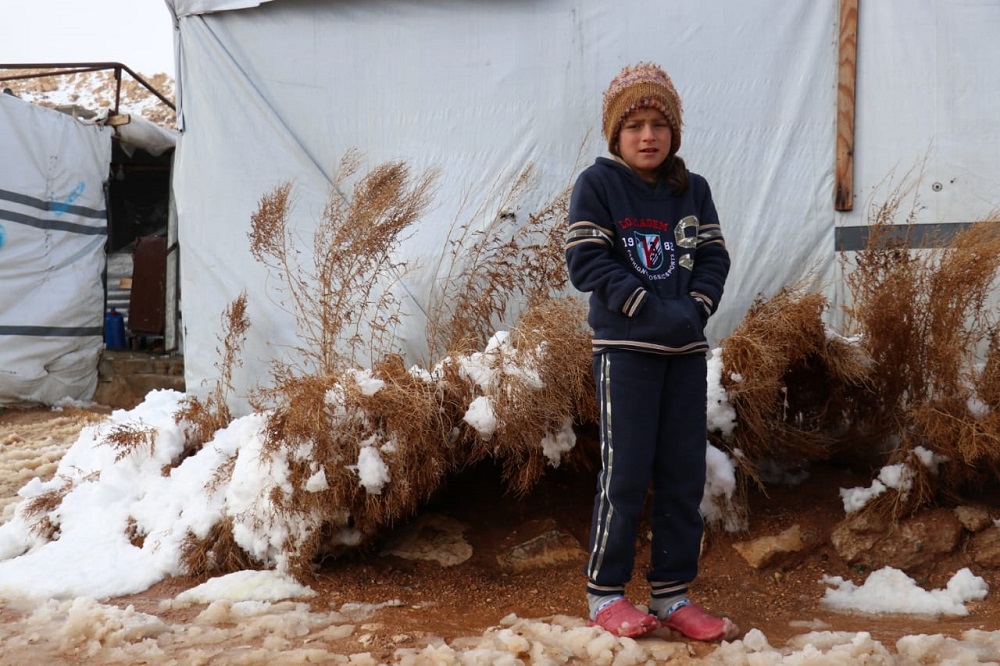 We are on the ground in Lebanon, providing lifesaving warm clothes and blankets, emergency shelter and nutritious food to those most affected by the Storm Norma and the dangerous weather they're experiencing once again, right now.
Donate now, and help Syrian children survive the storm in Lebanon.