Penny Appeal Champions Orphan Welfare in Pakistan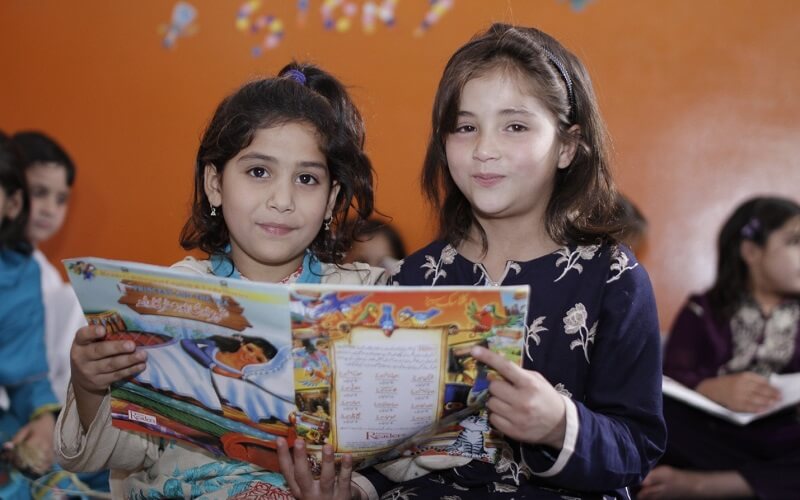 Penny Appeal's experts recently gave a presentation for the Pakistan Government Committee for Orphans' Welfare, helping put our years of practice into policy.

Earlier this week, Dr Sania Nishtar, the Prime Minister's special assistant on Social Protection and Poverty Alleviation, gathered a special committee to work towards the welfare of orphans and street children, including Penny Appeal's Director of Global Programmes, Harris Iqbal, and our International Programmes Manager, Malik Wasim.
"It is heartening that Pakistan is a very philanthropic nation as compared to other countries, and especially when it comes to support of orphanages and orphans, Pakistani community always stands out in the comity of nations," Dr Sania said.
She mentioned that according to a UNICEF report released several years ago, Pakistan is home to 4.2 million orphan children, and went on to describe how it is our "collective responsibility to support these precious children and give them all the adequate resources including quality education, health, home, nutrition and other basic facilities to integrate them in the mainstream society."
The purpose of Dr Sania's committee will be to work out strategies for expanding services and social protection services to orphanages and orphans around Pakistan. As one of Pakistan's largest providers of orphan care, Penny Appeal were honoured to be selected to present to the committee on our Orphan Homes in Pakistan.
With our comprehensive OrphanKind and Hifz Orphan programmes, Penny Appeal are currently giving hundreds of orphaned children the love, care and opportunities they deserve, with a range of tailored projects to suit every child's needs.
Home-based care is our largest initiative in Pakistan, which allows us to help 461 children by supporting their families, so that they can properly care for these orphaned children and afford healthcare, food and education whilst remaining in their home communities, where they feel most safe and comfortable.
For children in particularly difficult situations, who do not have any suitable family to take them in, we offer holistic care through our orphan care programmes. When we were designing our orphan care, we made sure that every orphan had access to all of the same things we would wish for our own beloved children.
144 orphaned children currently live in Penny Appeal's 19 Orphan Homes around Pakistan, lovingly called "Mera Apna Ghar" or "My Own Home". Mera Apna Ghar is a life-changing experience for these vulnerable children, where they are provided with a loving home, healthcare, a great education, nutritious meals and foster mothers who offer love and care to each and every child.


Every Orphan Home includes the following:
Orphan Home Coordinator – to ensure the wellbeing of children and oversee the running of the compound
Child Development Facilitator – a professional psychologist who develops training sessions on life skills for children
24/7 Foster Mother – dedicated foster mothers care for groups of 6-7 children; cooking, cleaning, overseeing recreational activities and providing love and care for each child
Daily Tutors – school tutors and Qur'an tutors visit five days a week for 1-2 hours to help with homework and prepare for exams
Fully Furnished Homes – every home is furnished with colourful bedrooms, living rooms, bathrooms, games and more
Balanced Diet – a kitchen with crookery, electric oven and refrigerator in every home, where Foster Mothers cook healthy, nutritious meals
Quality Education – children have access to the best schools in the area, as well as daily Quranic education after school taught by certified Qari
Summer Camps – month-long Summer Camps where children come together to learn through having fun
Psychosocial Support – regular visits from an experienced psychologist, as well as ongoing provision of emotional support from Foster Mothers and Orphan Home Coordinators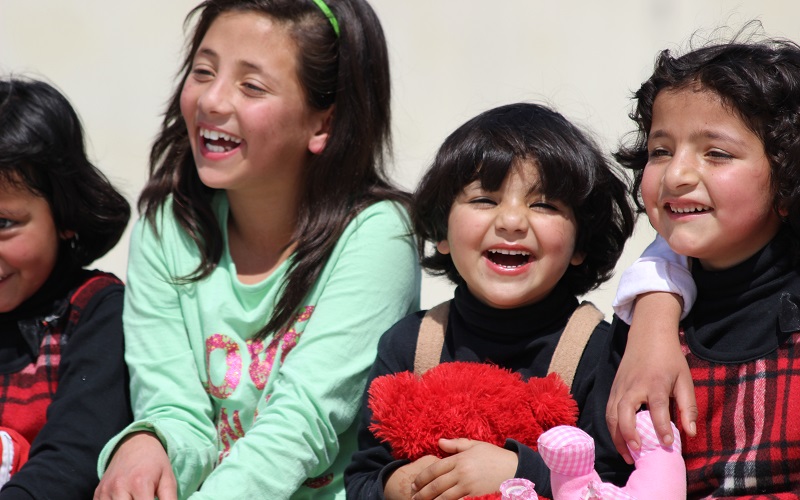 We also support several adolescent children in Youth Hostels around the country, so that they can be cared for in a different home, which suits their growing and changing needs. These children are often extremely vulnerable, so we offer them psychosocial support and access to education, healthcare and nutritious meals in a caring environment.

Penny Appeal's Hifz Orphan programme is designed to help students to complete their Islamic education, and become a Hafiz or Hafiza of the Holy Qur'an, all whilst living in our loving and caring Hifz Orphan Homes in Sohawa and Islamabad. Knowledgeable tutors help these children learn the Sunnah after school and on weekends, which helps their spiritual development and wellbeing.
Our years of experience, coupled with our local knowledge, allows us to create these tailored programmes which protect and nurture hundreds of precious, but vulnerable, children. We are delighted to work alongside the Pakistani Government, to make sure that even more orphaned children receive the quality care they deserve.
You can read more about the Committee for Orphan's Welfare and the government's plans to help orphans in Pakistan on Ary News, Urdu Point, Nation and Dawn. We couldn't be prouder to have played our part in shaping a better future for millions of orphans.
You can do your part, too. Sponsor an orphan for just £15 a month, and make sure that a vulnerable Pakistani child is safe and loved.

Read more about the importance of caring for orphans here:


Sponsor a girl and change the world


What the Quran really says about orphans