Fasting during Ramadan 2021
Fasting Healthy, Fasting Happy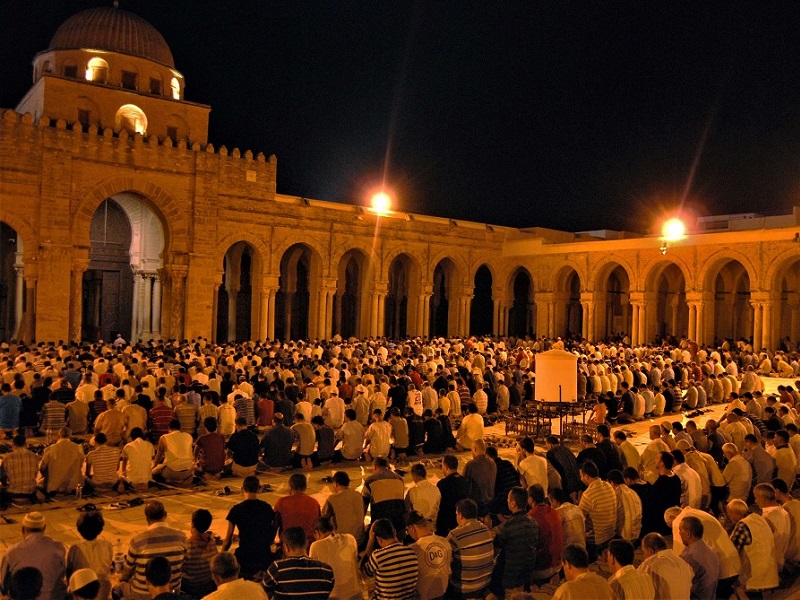 Make the best of this Ramadan
Ramadan is quickly approaching, and Muslims around the world will be greeting this holy month with fasting and prayer on April 24th and 25th. Ramadan is considered to be the month that the Qur'an was revealed to the Prophet Muhammad (saw) on the Night of Power, Laylat al-Qadr, and is a time of contemplation, self-restraint and worship.
Many Muslims will ring in Ramadan by fasting each day for a month, abstaining from eating, drinking, and sexual relations from sunrise to sunset. It is not only a month of self-discipline but also a month full of compassion for those less fortunate. Zakat is a pillar of Islam and is a charitable payment that helps the needy and those living in poverty.
During Ramadan, the rewards of paying your Zakat are increased, so many Muslims find themselves giving during this time. Penny Appeal has a 100% Zakat policy, which means every penny of your Zakat goes to the people who really need it, and you reap 100% of the reward. You can fast happy knowing your Zakat is really making an impact!


Fasting comfortably comes from inner strength and determination. The ins and outs of a fast can bring up a lot of questions, and we know it's important to be mentally prepared for fasting during Ramadan, so we've had a look at a few questions that might make your sawm go smoothly.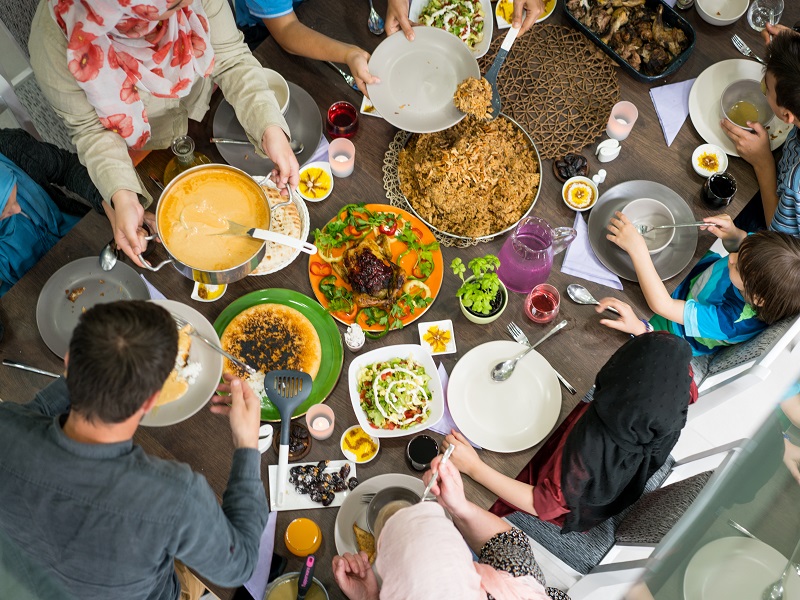 How do you fast during Ramadan?
Fasting during Ramadan is one of the 5 pillars of Islam and serves as a reminder of your humanity and the relationship you have with Allah (swt), but it also helps you see what it feels like to go without food or water, as so many people in this world do. Fasting means that you will refrain from eating, drinking – yes, water too – as well as smoking and sexual relations from the crack of dawn until sundown.

Things like taking medicine orally or chewing gum are also excluded when you are fasting during Ramadan.
What should I eat before fasting during Ramadan?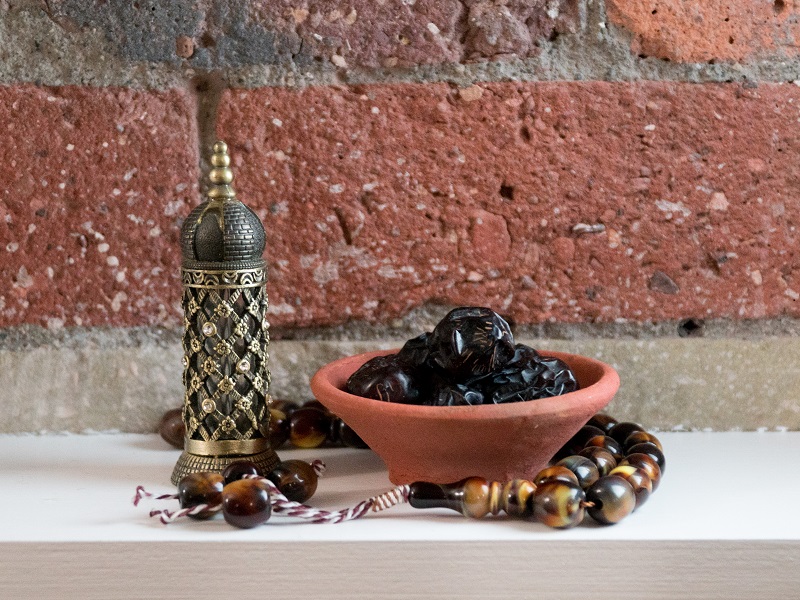 If breakfast is typically the most important meal of the day, then a healthy suhoor is definitely essential when it comes to fasting during Ramadan. While fasting, your body is being denied the nutrients it needs, so it is imperative that meals are kept balanced and healthy when you do eat, in order to give your body exactly what it's asking for!
Your pre-dawn meal is going to set the tone for the rest of the day, so making responsible food choices can make a big difference in energy and mood. The ideal meal will be packed with energy lasting foods that are high in protein and fibre to give you that extra boost you need, and cut back on the carbohydrates that are likely to slow you down and stick you in a rut. As well as eating right, make sure to keep hydrated, drinking around 4 glasses of water before dawn and a following 4 glasses after sunset.
Protein packed foods, like eggs, meats, and nuts, are a powerhouse of energy and their slow digestion will keep you satisfied longer throughout the day. Fruits and vegetables, like avocados, cucumbers, berries, and bananas, will start you off on the right track and help to regulate blood sugar, which prevents nausea and headaches. While cutting out empty carbs is important, whole wheat and whole grain foods, like oats, brown rice, toast, and couscous, can give you those important fibres and nutrients that you need to power through the day.
Though traditionally eaten during iftaar to break a fast, having dates with your pre-dawn meal is a great source of natural sugars, minerals and fibre, too. Dates on toast or with yogurt are a great option to welcome the morning with!
If you haven't gotten your hands on any yet, our Medjoul Dates and Ajwa Dates are available this Ramadan. And each box of Medjoul dates will help support Palestinian farmers and their families, alongside many of Penny Appeal's other vital Palestinian projects.

How long is fasting in Ramadan?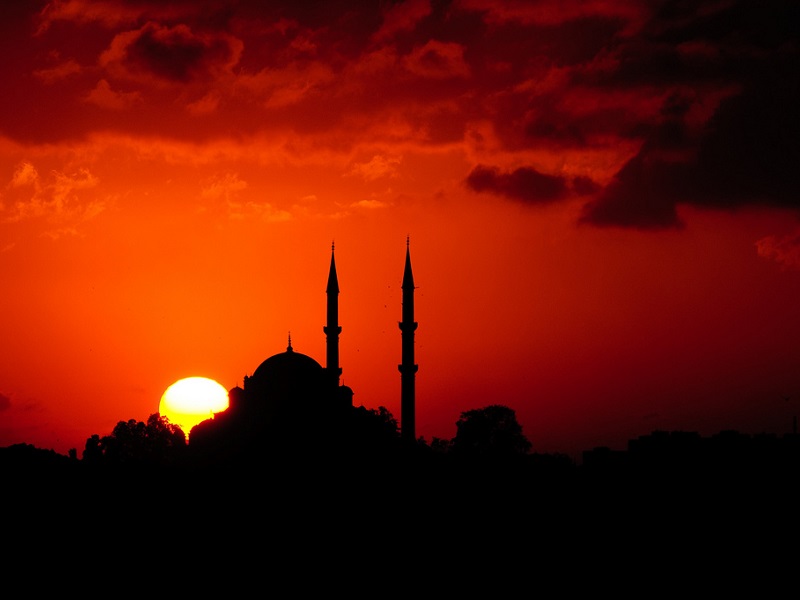 Fasting during Ramadan lasts throughout the holy month, for 30 days. It begins with the sunrise and is broken after the sun has set. Fasting lasts different amounts of time, depending on the hours of daylight in your country.
Last year, Muslims in the UK had roughly 18 hours of fasting each day, while those in Greenland had about 22 hours. In Chile they had the shortest fasting period, approximately 10 hours, before being able open their fast at iftaar.
Abstaining from food and drink for so many hours is truly a testament to self-discipline and strength, but there are some people who are forced to go hungry and thirsty on a daily basis, with no control in the matter.
"Feed for the love of Allah" – Qur'an 76:8
You can help feed the poor with your Fitrana, through our Feed Our World appeal. Fitrana is a charitable payment made by Muslims at the end of Ramadan. It is paid before Eid Salah and is due from every member of a household.
Your Fitrana will be going feed the needy this year with Penny Appeal's Feed Our World appeal. Across the globe, millions of people have become victims of hunger through no fault of their own, but due to war, famine, drought, displacement, natural disasters or poverty but your Fitrana can help them survive. Your Zakat-Ul-Fitr can provide nourishing meals to people who would otherwise go without.
Donate £3.50 to the poor and disadvantaged this Ramadan, and fast knowing someone else can now be fed.
Do all Muslims fast during Ramadan?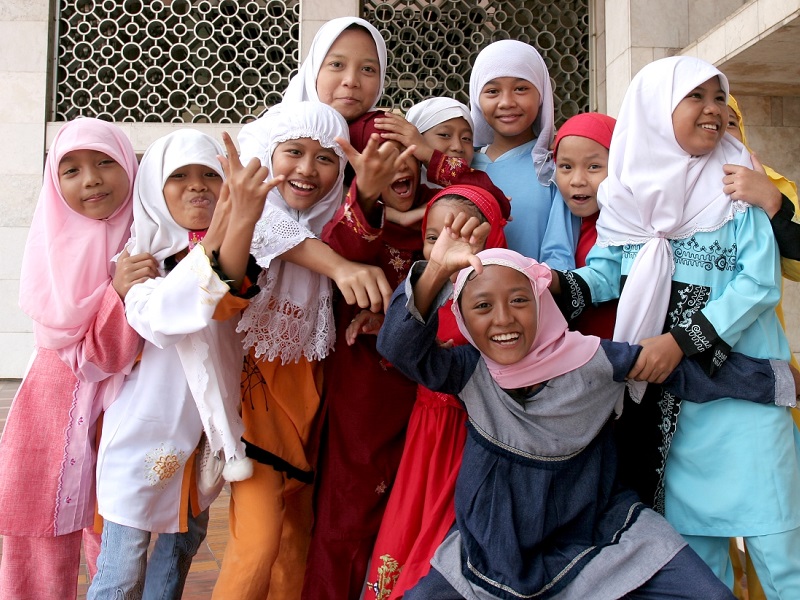 Fasting during Ramadan is mandatory for every adult Muslim who is able to do so. There are certain groups of people who are pardoned from fasting if they are incapable for valid reasons.
Those who are suffering from an illness are not expected to keep a fast if it could deteriorate their health. This also counts for people who are afflicted with mental illnesses that affect their understanding and awareness.
Children who are not yet adolescent are exempt from fasting until they reach the appropriate age. As well as those who have not yet reached puberty, the elderly are also excused from fasting due to their fragile health.
Women who are experiencing their periods are not obliged to fast during Ramadan for the sake of their wellbeing, but they may start their fast once their menstruation is complete.
Finally, women who are pregnant or breast feeding are not required to fast in the interest of their health and the welfare of their child.
If you are unable to complete a fast during Ramadan, with good reason, and are unable to complete it at a later date then you need to pay Fidya. You can pay your Fidya with Penny Appeal and provide meals for the less fortunate.
The Fidya for missing out on fasting during Ramadan is £4 for a single missed fast or £120 for not being able to fast at all throughout this blessed month. Your Fidya would be going directly towards our Feed Our World appeal and giving a meal to somebody who is in serious need!
During Ramadan, if you break your fast or have in anyway made it invalid, when there is not a good reason for doing so, you will need to start your fast over again, or if this is not possible you will need to pay Kaffarah.
Your Kaffarah needs to be able to provide one person with two meals a day, for two months, for every single day that you have intentionally broken your fast. With the cost of a single meal being £2, the total of each Kaffarah comes to £240 in order to supply these meals for 60 days.
All of your Kaffarah will go straight to those in need, with our Feed Our World appeal. We help fight hunger in over 30 crisis-hit countries throughout Asia, Africa and the Middle East. Every penny counts, and your Kaffarah can help us give nutritious meals to someone much less fortunate.
This Ramadan, take up your fast and fulfil it with a full heart! The donations you give this year will truly be making a difference to the poor and hungry, so even if you are unable to participate in a fast this Ramadan, you can still feel the joy of knowing that you're providing support for those in need.