Laylatul Qadr 2021 and The Last 10 Nights of Ramadan
Virtues of the Last Ten Nights of Ramadan 2021
As you progress through the last ten days of Ramadan 2021, a most special and holy occasion, it is important now more than ever to demonstrate all the aspects of the faith, and practise the pillars of our beliefs.
The month of Ramadan is a time of mercy, forgiveness, and salvation - and although this holy month has been unlike any other, there are still immeasurable blessings and barakah to be found in these special times.
Over Ramadan, all Muslimmake great efforts to practise our faith through prayer and good actions, such as giving zakat and helping the poor, to please Allah (SWT) and seek redemption from the hell fires.
Laylatul Qadr, The Night of Power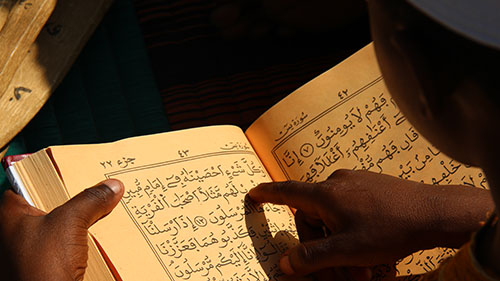 Ramadan can last 29 or 30 nights, depending on when the first sliver of the crescent moon is sighted by the naked eye.
It is believed that on one particular night of the last ten nights of Ramadan, Laylatul Qadr ('The Night of Power') will come.
It is said that the Prophet Mohammad (ﷺ) would single these last ten days out for performing good deeds, and would spend the nights in near-constant worship.
This has resulted in a tradition, in the spirit of the Prophet Mohammad (ﷺ), of waking up in the middle of the night for prayer and worship.
The Qur'an states that anyone who sacrifices sleep to worship Allah (SWT) will be rewarded especially, thus this is a common practice during the last ten days of Ramadan, in the hope of reaping the rewards of Laylatul Qadr.
On this night, for anything you do, for others or for faith, is multiplied, and the rewards are greater.
In the Qur'an, it is said that "the night of al-Qadr is better than a thousand months" (Qur'an 97:3), and so for many these nights are the greatest opportunity for a Muslim to exercise their faith through good acts to benefit from this night's endless rewards.
Odd nights of Ramadan 2021
Though it is commonly accepted amongst Islamic communities that Laylatul Qadr usually occurs on 'odd nights', it was told from the original messenger that Laylatul Qadr can come on 'any' of the last ten nights of Ramadan.
Can you afford to chance missing out on this occasion's bountiful rewards? Schedule your donations over the remaining nights of Ramadan, with My 10 Nights and Penny Appeal, here - so you won't have to!
Dua for Laylatul Qadr
Aisha reported: I asked: "O Messenger of Allah! If I realize Lailat-ul-Qadr (Night of Decree), what should I supplicate in it?" He replied, "You should supplicate: Allahumma innaka 'afuwwun, tuhibbul-'afwa, fa'fu 'anni (O Allah, You are Most Forgiving, and You love forgiveness; so forgive me)."


Giving charity over the last ten nights
.
During the nights of Al Qadr, our good deeds are multiplied. In the last 10 days of Ramadan, what better way than to donate your sadaqah jariyah, multiplying your continuous reward and creating a lasting legacy of blessings. As Allah (SWT) mentions in Surah al Qadr, in the nights where our destiny is written, secure your future by giving in the way of Allah (SWT).
This Ramadan has been like no other, but we have an important choice to make. We can choose to respond with fear and sadness in these uncertain times, or we can redouble our efforts to support those most vulnerable on what could be Laylatul Qadr.
With your donations, you can save lives across the globe. Your support will mean that children will go to school; that orphans will receive the love and care they deserve, and so much more.