Ramadan is a time of spiritual reflection and self-improvement – are you up for the challenge?
The Ramadan Challenge 3.0 offers you endless ways to get active and adds a healthy dose of fitness to the 30 blessed days of this holy month.
Walk, run, jog, or cycle, the Ramadan Challenge 3.0 is yours to take on during this holy month however you want. It's your challenge, your way with every penny you raise supporting our Emergency Response appeal.
Sign up for the Ramadan Challenge 3.0 to smash your goals this Ramadan!

Become a Ramadan Champion
The Ramadan Challenge 3.0 is free to join, and you have the flexibility to raise as much as can for our Emergency Response appeal.
Raise over £150, and you will receive our bespoke Ramadan Challenge 3.0 medal.
Alternatively, become one of our Ramadan Challenge champions by raising over £2000 and we will send you a Ramadan Challenge trophy along with a medal to celebrate your achievement.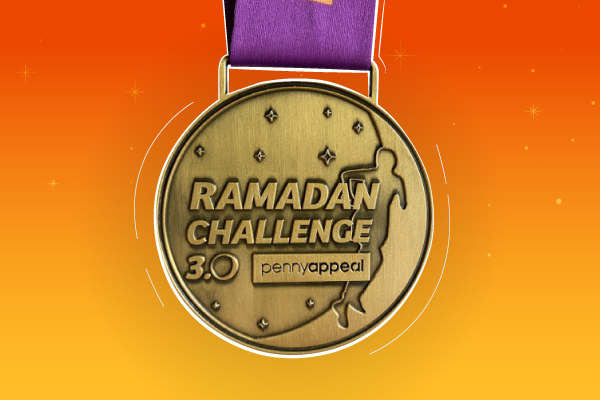 The Ramadan Challenge 3.0 is simple, just pick an activity you enjoy and commit to taking it on this Ramadan.
You could run 3 miles, do 30 push ups everyday, or spend walk for 30 minutes and even get the children involved – this is your challenge so get active in a way you'll love. Getting active during Ramadan will enrich your experience during this spiritual month because every time you hit the pavement, you'll be working out for those in need.
You have 30 days to hit your fitness goals and spread the spirit of Ramadan throughout the community – you can do it!

Energize Your Ramadan & raise funds for Emergency Response
Every penny you raise for the Ramadan Challenge 3.0 goes towards our Emergency Response appeal to help protect and save thousands of families from the devastating effects of natural disasters and conflicts.
Your fundraising could make a BIG difference
Penny Appeal always strives to respond to global disasters and emergencies as they happen, but more importantly, we are always working to grow our capacity. This means delivering aid quicker, and working more efficiently towards having a sustainable impact, benefitting more people than ever before!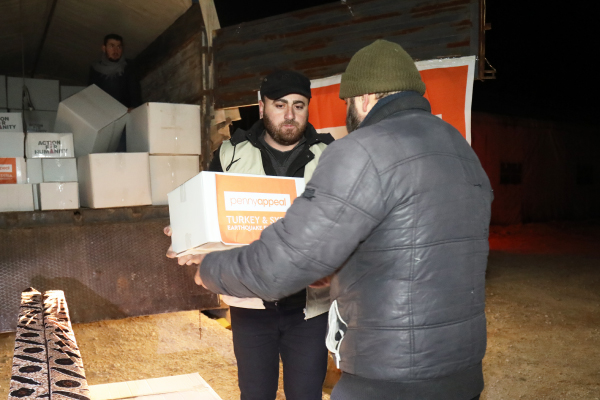 The prophet (ﷺ) said, "Give charity without delay, for it stands in the way of calamity." [Tirmidhi],
This Ramadan we're acting on it! Get active, have fun and stand in the way of calamity with us during the holiest of months!
Do your part this Ramadan by signing up to the Ramadan Challenge 3.0 today!
Energize Your Ramadan & Save Lives!
There are countless activities to take part in, running 5K every day, walk 30000 steps in a weekend, or even spending 30 minutes doing Yoga.
Meet Younes from London
Younus did the high intensity training and running everyday in Ramadan. He completed his goal and raised over £3,000 in sponsorship. Younus said: Ramadan 3.0 challenge was very enjoyable. It really motivated me to stay active during Ramadan. It was so satisfying to know I was helping others in need all around the world too!