Winter in Turkey
A simple gift of warmth could mean the difference between life and death to refugees in Turkey.


Turkey is home to the largest refugee population in the world, with nearly 4 million refugees finding shelter there. As temperatures drop to well below freezing, the cold weather in Turkey is harsh enough to threaten the health and even the lives of the refugees who live there. They aren't equipped to handle the freezing temperatures and icy conditions and without proper winter clothing, warm shelter, fuel for heating, blankets or food, they are in real danger.
A simple gift of warmth can protect refugees struggling with the severe drop in temperature, and provide them with the essentials they need to survive.
Millions of refugees have fled war in Syria, only to be faced with bitter weather and freezing temperatures in refugee camps and settlements. Winter in Turkey is a struggle for refugees and those who live in poverty, with the average temperatures of around -2 °C and dipping much lower in the evenings.
Penny Appeal's Winter Kits give these refugees all the winter essentials they need to survive the frozen winter in Turkey. Give your support to our Turkey Winter Appeal and help us save thousands of lives this year by donating food, warm clothing and blanket.
Thanks to your generous support last year, we were able to help 1,400 people survive the winter in Turkey; lets continue to spread the warmth this year and help even more families in need.
Donate now to give a gift that will protect innocent lives this winter.
One of the many people we were able to help last year was 10-year-old Ayse and her family. Ayse's mother fell ill with cancer when they left Syria and is currently in hospital, while their father is still in Syria, Ayse and her 4 siblings have been living with their aunt in Sultanbeyli, Turkey for the past 3 years. Ayse is currently taking classes through our Turkish Caravan Project in the hopes that she can one day integrate into a Turkish school and she is doing a wonderful job.
When winter came around, Ayse and her siblings did not have adequate clothing to deal with the cold and their aunt feared that they would get ill. Penny Appeal delivered the family a Winter Kit, providing them with nutritious food and warm clothing, to make sure Ayse and her little brothers and sisters were properly prepared for the winter.
Ayse was very happy with her new winter clothes and explained, "I'm not cold anymore, this coat will keep me warm. I'm going to share my coat with my little sister when she's bigger, by keeping it nice."
Donate to our Turkey Winter Appeal today, and protect the lives of people like Ayse and her family.

Last winter YOU helped
19,867
people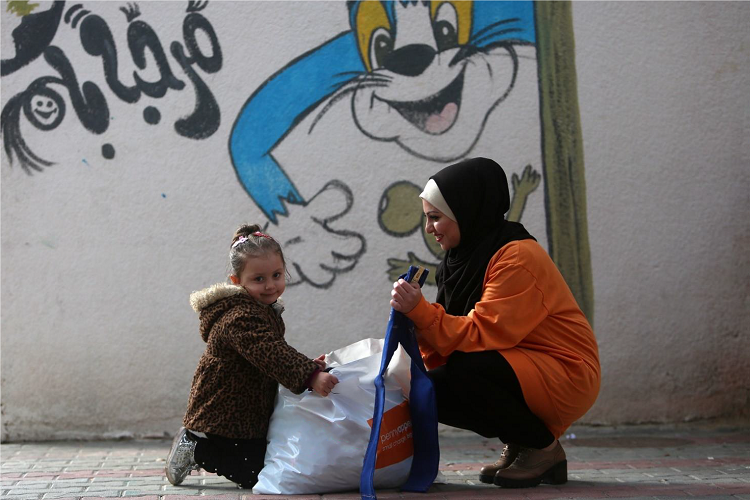 A warm coat or blanket might not seem like much to us, but a simple gift of warmth has the power to transform the lives of people like little Hala.
Last winter, Penny Appeal protected 19,867 people from the cold, thanks to the incredible generosity of people like you. We travelled to remote villages to provide Pakistani people mired in poverty with winter aid. We reached Palestinians with warmth and comfort. We gifted refugee Syrian families in Lebanon and Turkey with fuel for heaters and blankets.
We reached countless homes with winter charity, witnessed countless smiles of relief and joy. We spoke to countless families who wanted to share their gratitude with you.
Your winter charity is making a real difference to people across the world – but millions more need our help, urgently. Please give what you can to protect innocent lives from danger this winter.


Your support has meant we could help over 19,000 people around the world. Thank you!