Holistic WASH Projects
Give clean water and teach great hygiene practices for generations to come!
Together, we have brought clean, safe water to hundreds of thousands of people across the globe. But without proper toilets and good hygiene practices, lives are still at risk.
Help Penny Appeal provide sustainable water and hygiene solutions for communities in need, by donating to our Holistic WASH (water, sanitation and hygiene) projects today!
Clean water, good toilets, great hygiene practices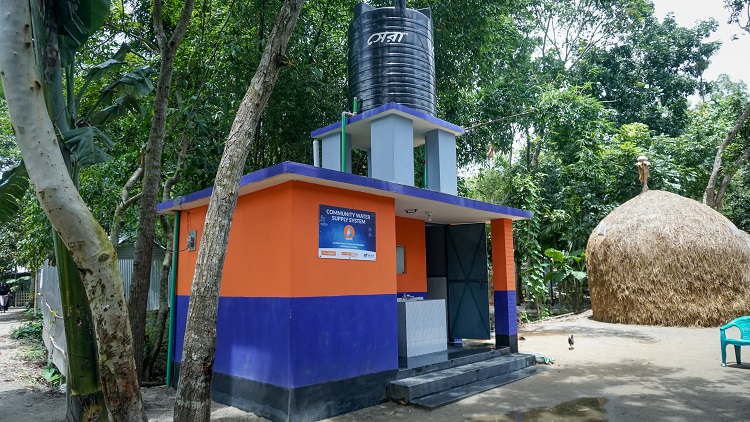 Around the world, over 1 in 3 people can't access clean water. What's more, 1 in 4 people don't have access to a sanitary toilet and even when they do, they may not be aware of how to stay clean and hygienic.
We are committed to working long-term with local communities to provide them with sustainable water solutions, access to proper toilets and education on good hygiene practices through our Holistic WASH projects.
Our Holistic WASH projects have been designed to meet the needs of each community we serve and may include the following:
Ensured year-round access to adequate quantities of safe drinking water through a community-managed water supply system
Improved water, sanitation and hygiene facilities at community health clinics and schools
Installation of gender-friendly toilets and menstruation management facilities in schools
Deep wells installed at community clinics and schools
Education on good hygiene practices
Formation of youth groups to act as agents of change in schools, as well as in the community, promoting improved WASH techniques.
How good hygiene practices can save lives
In a recent survey that Penny Appeal conducted across 123 villages in Pakistan, we found that only 9% of villagers had sufficient knowledge of what safe water is, and how to use it. Only 17% of people washed their hands with soap and water, and 60% were storing water in open containers, increasing risk of contamination and disease.
The World Bank writes that promoting good hygiene practices, like washing your hands with soap and water after going to the bathroom, is one of the most cost-effective ways to save lives.
At Penny Appeal, we're committed to making sure that people have the knowledge and the tools they need to stay well. Water, sanitation and hygiene are all parts of the same goal; that everyone has access to clean water and understands how to keep themselves healthy.


Help us continue this amazing practice by donating to our Holistic Wash projects!