Desalination Plants in Palestine
Water resources continue to be critically scarce in many areas across Palestine. Give hope to entire communities across the holy lands by helping to build a lifesaving desalination plant and provide a reliable source of clean and fresh water to thousands, every single day!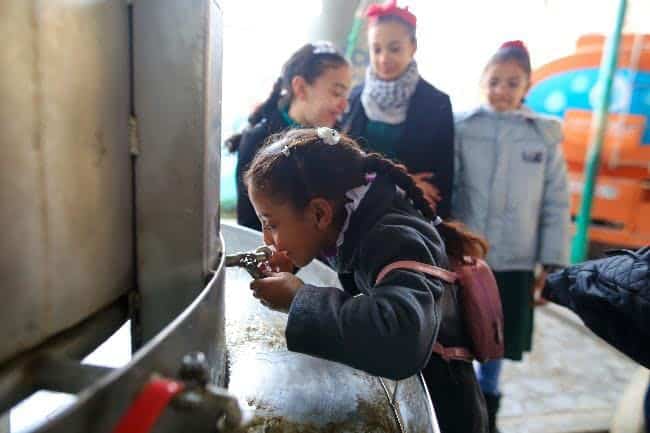 How do Desalination Plants work?
Desalination plants are a secure water source that don't depend on rain, so even when it doesn't rain in Palestine, communities can still be guaranteed a fresh and clean water source. Instead, desalination plants turn sea water into drinking water! Seawater is pumped into the desalination plant which then removes all mineral components from saline water and filters the water into fresh and clean drinking water – Subhan'Allah!
With your help the opportunities of providing sustainable and reliable water sources are endless.
What is the cost and how many people will benefit from each Desalination Plant?
The cost of 1 Desalination Plant is £20,000, this is an investment in a sustainable, reliable water source for thousands of people, the most beautiful Sadaqah Jariyah.
Each Desalination will have the capacity to reach 15,000 children with clean and fresh drinking water.
If we break this down:
£300 could service 390 Palestinian children with fresh clean water.
£500 could provide 650 Palestinian children with fresh clean water.
£10,000 could provide 7,500 Palestinian children with fresh clean water.
£20,000 could provide 15,000 Palestinian children with fresh clean water.
Please help us give hope to some of the most desperate people in the world.
DONATE TODAY!