Build a well in Nepal
Donate £300 one-off or £25 per month to build a well in Nepal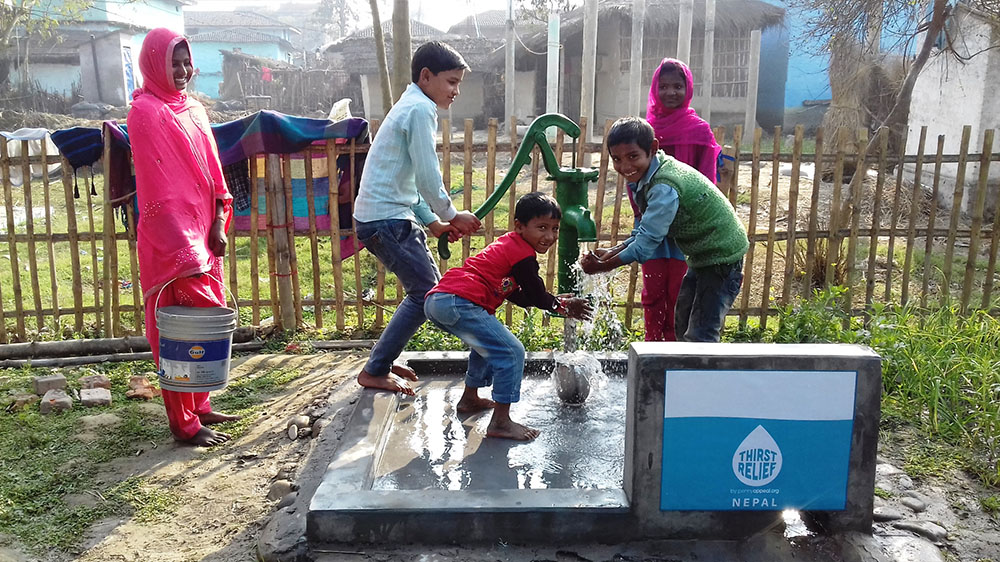 Nepal Case Study
Earthquakes, civil war, and extreme poverty have made life hard enough for the people of Nepal. But now, following a massive earthquake in 2015, infrastructure for clean water and sanitation has collapsed.
This has turned the proud nation's water sources into a festering pit of bacteria and disease. Villagers have a constant struggle to traverse the rough terrain to bring back water, only to find it dirty and contaminated.
Though these villagers know the water is unsafe, they must still use the water to cook and wash, as there is simply no other alternative.
All around the world, a child dies from drinking dirty water like the water in these villages in Nepal every 20 seconds. That's 4,000 children every day whose deaths could have been prevented with access to clean water.
You can help save lives by building a well.

For millions of people in developing countries getting water is not as simple as turning on the tap. They have to walk for miles to reach the nearest water source. And when they get there the water is dirty and diseased. They drink it knowing it could kill them, but there is simply no other choice.
Help build a Thirst Relief well and you can give families reliable access to safe, clean water. This allows them to drink, wash, make wudu, grow crops and water their animals safely. It will mean they don't have to spend hours fetching water each day, freeing up time to go to school, work or look after their families. It will mean children will be able to play and learn and do all the things that a healthy young mind should, rather than the bleak prospects they ultimately face right now.
Clean water means healthier lives, improved livelihoods and, ultimately, a route out of poverty and on the road to a better, brighter future.
Our water well appeal is Zakat applicable, and Penny Appeal has a 100% donation policy for all Zakat donations.
Build a well in Nepal
Donate £300 one-off or £25 per month