Build a Well in India
Donate £300 one-off or £25 per month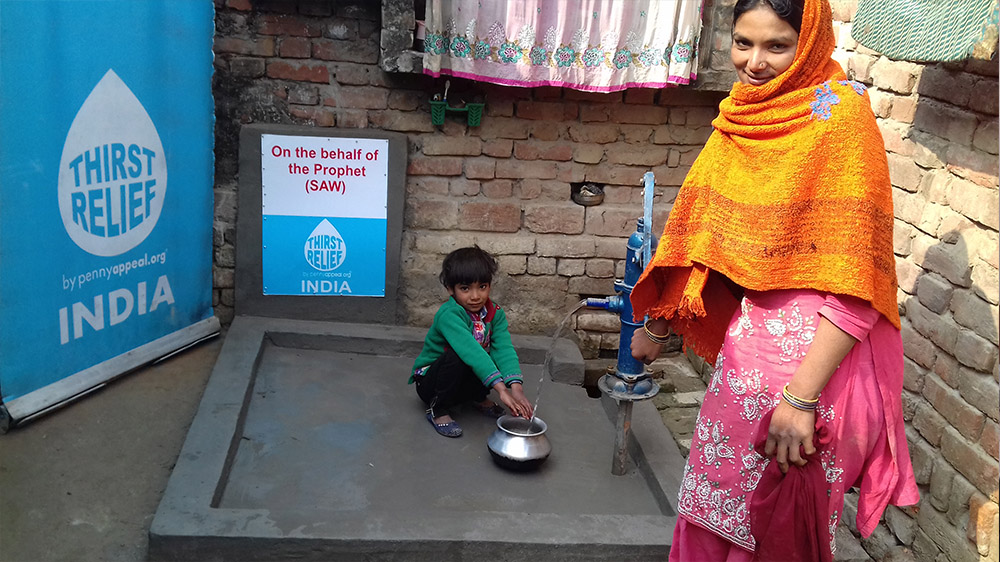 The villagers of Jowhaar in the Middle Shabelle region of Somalia know rarely of a day without thirst, as clean water is extremely scarce.
Many people use the local river, but this is not safe to drink, cook with or wash in. The water is polluted and the villagers know it may cause disease, but they have no other choice.
With the kind support of our donators, a deep well has been built, and is now providing clean water to over 400 people.
In a thank you message, the grateful villagers now quenching their thirst said: "We are truly very grateful for this gift of water that you have given us."
All around the world, a child dies from drinking dirty water like the water in this village every 20 seconds. That's 4,000 children every day whose deaths could have been prevented with access to clean water.
You can help save lives by building a well.

For millions of people in developing countries getting water is not as simple as turning on the tap. They have to walk for miles to reach the nearest water source. And when they get there the water is dirty and diseased. They drink it knowing it could kill them, but there is simply no other choice.
Help build a Thirst Relief well and you can give families reliable access to safe, clean water. This allows them to drink, wash, make wudu, grow crops and water their animals safely. It will mean they don't have to spend hours fetching water each day, freeing up time to go to school, work or look after their families. It will mean children will be able to play and learn and do all the things that a healthy young mind should, rather than the bleak prospects they ultimately face right now.
Clean water means healthier lives, improved livelihoods and, ultimately, a route out of poverty and on the road to a better, brighter future.
Build a Well in India
Donate £300 one-off or £25 per month
Start building your Thirst Relief well now for as little as 82p a day.


TELEPHONE:
0800 73 101 54
(Free to call from landlines)
03000 11 11 11
(Free from mobiles as part of
inclusive minutes package)
+44 1924 231 088
(International calls)