Support people in Indian-administered Kashmir



Once more, our Kashmiri brothers and sisters are suffering, through no fault of their own.
Five civilians have been killed in Indian-administered Kashmir since 4th August, and thousands have been injured, humiliated and assaulted.
Supplies of food, water and medicine are running dangerously low.
Donate now, and help us reach Kashmir with essential food, water and medical supplies.

"Whoever relieves the hardship of a believer in this world, Allah will relieve his hardship on the Day of Resurrection." (Sahih Muslim)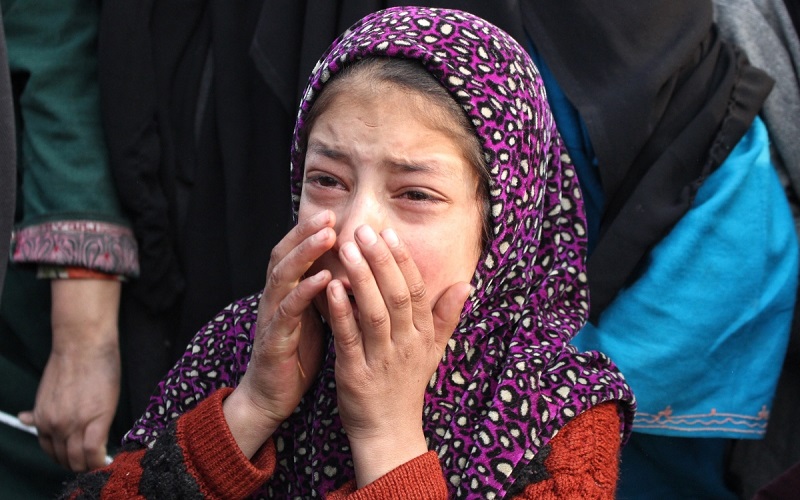 The hardships of the Kashmiri people have sent shockwaves around the globe; but we can stand in solidarity with Kashmir and offer real, practical help to those in need.
Due to the ongoing curfew, families have been trapped in their homes for weeks, roads are blocked, markets are closed, and the cost of food and accommodation has skyrocketed, putting countless lives at risk.
Penny Appeal are working with a local partner to provide food, water and medical supplies. Your generous donations will ease the suffering of the people of Southern Kashmir, which our partner on the ground has identified as the most affected zone in the valley. This includes the districts of Islamabad (Anantnag), Panzgam, Pulwama and Srinagar.
Our Medical Kits will provide families with urgent medical supplies, including insulin, blood pressure medication and other essentials.
Our partner has also been running an extra ambulance service for those injured; they've transported almost 250 critically injured individuals to hospital since the crisis began, and we will be helping them to continue this critical service.

Food and Water Packs will provide essentials to those in dire need, including bottled water, rice, sugar, flour, oil, lentils, tea, beans and spices. This will stop Kashmiri families from going hungry, and give them comfort in the midst of a crisis.

Baby Food Packs are made up of milk powder and nutritious baby food. There is no reason that the most innocent of all should be made to suffer; we all need to help.

With the lines of communication in the Kashmiri region cut off for months, Penny Appeal have been struggling to connect with partner organisations. But we have secured a reliable, local Kashmiri-based partner organisation with curfew passes, which means that they will be able to deliver food and medicine to Kashmir despite the curfew and communications blackout.
Unfortunately, in these circumstances we cannot reveal the name of our partner, due to the potential risk to civilians and our partner's staff. Our partner is currently distributing food, water and medical supplies from local warehouses in small trucks, as large vehicles are prohibited in these areas.

You can rest assured that your donations will reach those most affected.