Small Change, Big Difference The Penny Appeal Story
Reviews
"Deep insights. Simply Phenomenal - A Must Read!"
Small Change, Big Difference: The Penny Appeal Story was an insightful, uplifting, and entertaining read, giving us a unique window into the charity sector that is too often misunderstood.
Told through the perspective of the charity's founder, Adeem Younis, the book is a brutally honest take of the dreams and struggles of an orphan-turned-entrepreneur, who not only strived to make the world a better place, but one who invited us along with him on that journey too!

Teamwork makes the dream work - one of Adeem's favourite sayings, and I can see why. The book credits the incredible work of the charity to the hard-working staff, dedicated volunteers and generous donors who together have built a phenomenal movement.

If you're interested in how to make a difference in the world, then this is the book for you!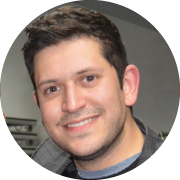 Abdullah Afzal
BBC Actor and Comedian
"One the most refreshing books I have had the pleasure of getting stuck into and learning from."
One of the most captivating, honest, riviting and transparent memoirs you will ever read from a British Muslim entrepreneur - the Penny Appeal story leaves nothing off the record. Small Change, Big Difference packs a punch as it takes the reader behind the scenes shining a candid spotlight on the drive, motivation, struggles and challenges of Adeem Younis - a home grown entrepreneur from Wakefield whose passion to make the world a better place has impacted millions globally.
One the most refreshing books I have had the pleasure of getting stuck into and learning from. Written in an open and honest way - Big Change, Small Difference leaves no stone unturned as it tells the story behind one of the most colourful and iconic charitable organisations that we know and love.
An absolute must read.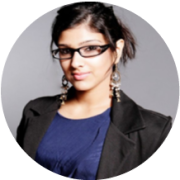 Rabia Bhatti
Former Politician and Board Member of British Pakistan Foundation
"I couldn't put this book down!"
Knowing Adeem personally, both as a friend and supporter of Penny Appeal, I thought I knew his story. I have been really looking forward to this book coming out and learning more about Adeem's journey, his vision, and gaining some insight into the future of Penny Appeal.
It was clear, however, after just half an hour of reading, I didn't know the half of it. I eagerly soaked up new inspiring stories that touched my heart. I couldn't put this book down!
I already had a great admiration for Adeem's business achievements, but his humanitarian capacity and compassion, his amazing work ethic and drive, made me that admiration grow as I ready more and more.
I believe Adeem will be blessed for the selfless charity work he does for our society and community. He shows the world the best side of Muslims.
Through this book, insha'Allah, he will inspire many people to follow in his footsteps. Imagine the powerful impact we could make if everyone, who reads this story, does just one small act of charity?
A great, easy to read and very inspiring book, full of hear twarming stories. A must read for anyone wishing to make a big difference with small change!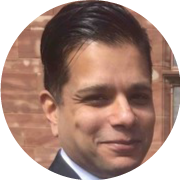 Jules Rahman
Desi Doll Company
Creators of Penny the Prayer Bear
"An exemplary torch bearer for justice and equality"
Self-actualisation is the fire that drives almost every human being, but sadly few of us are blessed to reach that destination. Adeem is one of those rare individuals who has found the secret formula to do just this.
Dr Allmah Iqbal, the famous philosopher and poet suggests, self actualisation comes from developing our khuddhi, or inner self.
Adeem shaped his khuddhi by taking the values of his family and his deen as the pillars that give him strength. His entrepreneurial flare gives him the independents that he needed to deliver his vision of helping others to realise their potential.
The scale of this young man's generosity to transform the fate of underprivileged humanity is remarkable; it is clearly his driving fuel!
"We always wanted to be bigger and better, so that we could help as many people as possible. That was what drove us, obsessed us." Adeem writes in Small Change, Big Difference.
May the almighty continue to bless us with gifted, talented and compassionate people like Adeem who act as exemplary torch bearers for justice and equality.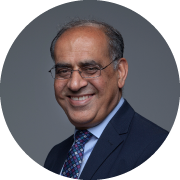 Dr Amjad Pervez
Honorary Professor of Practice Enterprise and International Trade Development at University of Lahore
"Hardship is a Gift of Understanding"
This book is as much about the qualities that were inculcated in a young orphan boy by his widow Mother as it is about the legacy he has created in the form of a charity called Penny Appeal. It highlights to me how Adeem became resilient, determined and focused because his Mother taught him at an early age the importance of accountability and responsibility. She taught him to honour diversity and inclusion and her example of running a single parent household prepared him for his destiny as 'hardship is a gift of understanding'.
This is a story of how a young man's passion and leadership skills were moulded and honed in his home town of Wakefield, and how he is able to use his business acumen to build and sustain a humanitarian charity. It is a story of one British Muslim man's journey describing both the thorns and roses along the path.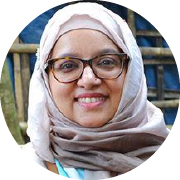 Dr Husna Ahmad OBE
Secretary General World Muslim Leadership Forum
"To say this book is a roller-coaster of a read would be an understatement."
Adeem takes the reader through the whirlwind of challenges that made up his anything-but-smooth childhood in West Yorkshire. At the tender age of six he lost his father and drew strength from his 'Super-mum' who did her best so he and his sisters never felt like they were without. Adeem faced racism and poverty. I was struck by his ingenuity, even as a young child, selling his meal vouchers, doing paper rounds and rummaging through rubbish skips to salvage something of value to sell at the local market. All before he was even a teenager he battled through confusion, frustration and shame to find his highway to success.
Ever-eager to learn, he observed the ITV team with eagle-eyed curiosity whilst he was on work experience placement from school, always ready to ask questions and willing to help no matter the task. By the time he got into university, he had already set up a design business in the office above a pizza shop, and then went on to pioneer in the lucrative 'halal matchmaking' sector. Throughout it all, it is his willingness to give, and invest in and empower others that has helped millions across the world. Each with their own story, like Habib and Ali from his ancestral village in Pakistan, as well as Jo and others at home in England.
An inspiring story that really is a must-read for all. It takes us through the ups and the downs of Adeem's journey to help countless people escape the vicious cycle of poverty, proving you don't have to have much to be able to make a positive difference and I have no doubt that this is just the start for both Adeem and Penny Appeal.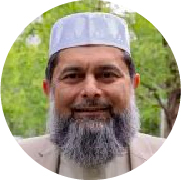 Ibrahim Mogra
Imam and Chair of the Interfaith Relations Committee of the Muslim Council of Britain
"Putting the humanity into humanitarian"
As an author I know the power of storytelling, but when I heard that Adeem was working on a book about Penny Appeal, my first thought was who would really want to read about how an organisation was founded!?
Well, Small Change, Big Difference took me by surprise. It's honest, warm and courageously open in a time when we are so in need of authentic leadership. Far from a dry retelling of the origins of one of the UK's more recognisable charities, it is a very human story and a story that needs to be heard today. Throughout the book, Adeem displays a rarely seen level of vulnerability, with wit and tenacity to match.
All in all, this is an uplifting story, an inspiring story, and an impressive story that tells us as much about the author as it does about the power of dreaming, of teamwork and of how your small change really can add up to a big difference for millions across the world.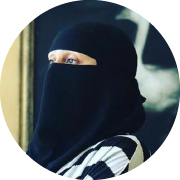 Na'ima B. Robert
Author, From My Sisters' Lips & Show Up: A Motivational Manifesto for Muslim Women
"Incredibly Moving Reading"
As a child, I was never shown Muslims in a positive light on the TV. In fact, whenever Muslims were mentioned in the media, it was almost always in a negative light.


Being a British Muslim and Pakistani myself, it is incredibly motivating reading about Adeem Younis in his new book "Small Change, Big Difference, the Penny Appeal story". Adeem highlights his childhood struggles of being a poor orphan to becoming an entrepreneur who was the brains behind SingleMuslim.com, a Guinness World Record Holder and the founder of Penny Appeal, a charity which has raised over £100 million in ten years.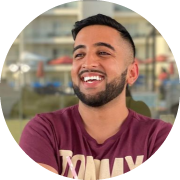 Zeshan Sajid
Actor and Influencer
"A heartfelt and inspirational story"
The thing that really spoke to me is the fact that it's a story of faith. We meet Adeem Younis in this book in Umrah, he is in Mecca at a crossroads in his life where he is seeking answers, and I appreciate and respect that the place he goes to get those answers is to Mecca, is to follow in the footsteps of the Prophet Muhammad PBUH.

It's also a story of intention. What would lead somebody to establish a charity that could turn pennies into hundreds of millions of pounds - money that has served people in over 30 countries around the world.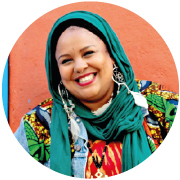 Sukina Pilgrim
Hip Hop Poet and Spoken Word Artist
"The very definition of empowering"
The one word that rang through my mind as I read Small Change, Big Difference: The Penny Appeal Story was empowerment. Life had dealt Adeem Younis a tough hand. To lose the breadwinner of your household is incredibly tough for any family, even more so for a poor British Pakistani family already living in poverty in the North of England.

Stuck between a rock and a hard place, it was Adeem's mother who took it on herself to provide for her family. As she became empowered, she empowered her son, who as a teenager started his own business and began providing for his family. It's no surprise that like his mother, Adeem paid it forward, empowering millions more with the tools and resources to escape the vicious cycle of poverty.


Today, Penny Appeal is a household name for British Muslims. More than a charity, its philosophy empowers us all to make the world a better place, and his is a book that shows us how.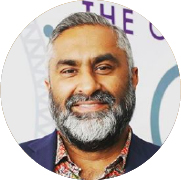 Naeem Raza
Entrepreneur, Visionary and Charity Consultant
"A stunning portrait of a Godly servant"
Throughout this deeply personal book, Adeem provides never-before-told insights into his childhood experiences, the racism he faced in the streets of his hometown, the inspirational figures that influenced his life and how he became a successful entrepreneur but more importantly a charity guru. The humble settings of his childhood terraced home in Wakefield are all too familiar to British Muslims who will no doubt be inspired by his story of overcoming the odds.
It truly is amazing to see how this orphan boy grew into a man who now cares for thousands of orphans globally. It's also a story of a young working-class widow who brought up a son with admirable moral and social qualities, Adeem pays much tribute to his mother for her unwavering support. There are few accomplished British Muslim leaders who have enjoyed both entrepreneurial and humanitarian success like Adeem. His story highlights to us the power of sincerity and strenuous work.
Adeem in real life is a quiet, shy, and enigmatic person, doesn't blow his trumpet. I consider this a quality of a pious and Godly man. Perhaps this is the correct response to the unanswered question that Adeem mentions in his book, just what makes him tick? I believe he has unique God-given gifts and he shared them with the world.
His upbringing, whilst noble and disciplined, was frugal and tough. By recounting his past, we can better understand where his passion for serving the poor and needy come from. I was moved by his powerful account of filling his car with petrol and then realising how the cost of one tank could have sustained a family of ten for three months in his home village of Rahoon. We live with this duplicity each and every day and the best of us are those who channel those feelings into helping those in need.
Adeem isn't just ambitious but hardworking too and someone who does not take no for an answer. His advice is to just don't give up – just keep on going until you get to wherever you're going.' He's more than just a determined person he is, in his own words 'an obsessively driven entrepreneur…If I get somewhere today, I want to get further tomorrow.' To me, Adeem embodies the Prophetic advice 'anyone who spends two consecutive days alike is a loser.'
The phenomenal expansion and hyperbolic growth rate of Penny appeal owes a great deal to Adeem's attitude to enterprise: openness to new ideas, authenticity and to never forgetting your roots, Adeem has embedded a Confidently Muslim and Comfortably British culture within Penny Appeal, more so than any other British Muslim organisation.
I recommend this book to anyone interested in serving humanity. See firsthand a stunning portrait of a Godly servant. Anyone interested in understanding how altruism can produce amplified results that dwarf any business model, let them read Small Change, Big Difference.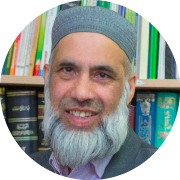 Dr Musharraf Hussain OBE DL
Scientist, Educator and Religious Scholar
"This is a truly a powerful book"
Penny Appeal's rise and impact in the British Muslim community has been meteoric. In many ways 'Small Change, Big Difference: The Penny Appeal Story' reflects the story of the Muslim community as a whole. The book charts Adeem's challenging childhood and how with faith, determination and the support of his incredible mother, he was able to escape the vicious cycle of poverty.
As a British Muslim artist, Penny Appeal was one of the first organisations to invite me and believe in my art. Like this story, their legacy will be felt for generations to come, not just around the world where they work, but crucially at home too. A fantastic read for all!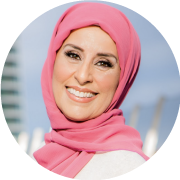 Estela Rodriguez-Jebril
Life Coach, Presenter, Personal Development Expert
"A fantastic read for all!"
Penny Appeal's rise and impact in the British Muslim community has been meteoric. In many ways 'Small Change, Big Difference: The Penny Appeal Story' reflects the story of the Muslim community as a whole. The book charts Adeem's challenging childhood and how with faith, determination and the support of his incredible mother, he was able to escape the vicious cycle of poverty.
As a British Muslim artist, Penny Appeal was one of the first organisations to invite me and believe in my art. Like this story, their legacy will be felt for generations to come, not just around the world where they work, but crucially at home too. A fantastic read for all!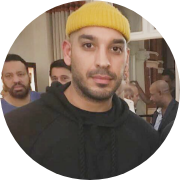 Safe Adam
Recording Artist, Social Impact Consultant and Film Producer
"It's an honour to read this book"
I have always known of Adeem Younis as an entrepreneur and successful philanthropist. He was a very smart guy, well dressed and put together. My first impression of him was as someone who'd come from wealth.
Adeem's book really surprised me. It was shocking to learn he was an orphan from such humble beginnings. He struggling to have even the most basic of necessities, accepting charity from his community. Not wanting to be known as the boy with no father, he kept it a secret from his friends at school and worked as a child to provide for his family, selling his meal vouchers at school and finding odd jobs to earn money.
As someone who works with orphans, learning how Adeem beat the odds to find success, found the international charity Penny Appeal that served over 49 million meals to underprivileged people across the world, has really touched and inspired me.
It was an honour to read this book. Thank you, Adeem, for sharing your story and the inspiration that comes with reading it.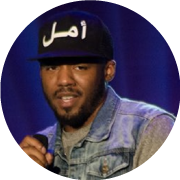 Muslim Belal
Actor, Screenwriter and Rapper
"I cannot recommend the book enough"
The story of Penny Appeal is one of the British Muslim community's success stories, from a small town in Northern England Wakefield the founder and inspiration Adeem Younis used his life experience and struggles to make his story a reality. Now I was excited to be given an advance copy to read and review and I can say what a story and what a book!
It is well written and as Adeem takes you on a journey through his life and struggles I feel as if I am living the story. I can so connect with Adeem's story of his father dying when he was a child, my father died when I was ten and I have spent years trying to find my place in the world and trying a way to make him proud. The power of influence of Adeem's mum comes out in his writing, how she stayed strong and influenced him to make the World a difference place and he has certainly done that. Again reminds me so much of the sacrifices of my beloved mother.
The book is titled small change, big difference which is the philosophy of Penny Appeal, a charity he founded in 2009 and that has worked in 52 countries and raised over £100 million. The journey was not easy, the charity sector in the UK is well established and new comers found it difficult to break through and make a difference. Adeem unique leadership skills and his daring ambition meant he had to make lots of noise just to be heard, when he was heard as the book outlined he thought outside the box and knew how to make a splash. Penny Appeal has become one of the UK's most recognised charities with a record to be proud of.
Adeem fantastically outlined not just the highs but the lows, the bumps in the road and things that went wrong, without this honesty the boo k would not be a true record of the story. The one thing I learnt from this book is that Adeem always wanted it to be about the team of staff, volunteers and not just him. You get a sense his unique leadership style leads to loyalty from the team and he is at his best when he can nurture talent.
Having been involved in community activism since 2005; I have seen many come and go without making the same mark as Adeem, why is this?
It is because there have been many false dawns about Muslim Leaders making a genuine difference to the world and not just for their own selfish interests. For too long the charity sector has been driven by those interests and Adeem Younis has helped the sector become more accountable and upfront about the challenges they face. That is his ultimate legacy and contribution.
I had the pleasure of watching Adeem grow in this leadership role over the years and I think this book is a must read of 2021. With all this time working from home due to the pandemic there is only one thing to do and that is to order the book and enjoy.
The Adeem Younis story is the story of the success British Muslims are making to the strengths of the UK and we as a community can be very proud of what is has achieved.
I cannot recommend the book enough to you all, it will be the best seller of the year and you will not be disappointed.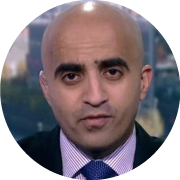 Mohammed Shafiq
CEO of the Ramadhan Foundation and a TV and Radio Broadcaster
"Boy Does This Book Deliver!"
This book really is as colourful and vibrant as the bright orange front cover suggests. Yes, it's filled with stories of success, development and charitable milestones, but the pages also tell stories of loss, of drawbacks, of controversies and failures. And, let's be honest, that part is the juiciest part of a book! Of course I want to read about how Adeem Younis set up one of Britain's major Muslim charities, Penny Appeal, but me being the nosey neighbour next door peeking over the wooden fence, I was more interested in knowing why it was started.
What were the motivations? Did anything go wrong and why? It only took me two days to read the book from cover to cover and I finished it feeling inspired, knowing the charity much more than I did when I opened it. For unashamed intrusive readers like me (most importantly) I got to find out more about the backroom meetings, the troubles and pains that built the foundations of such a popular charity. Let's be real, that's the main reason I picked the book up, and boy did it deliver!
Filled with stories of success, development and charitable milestones, but the pages also tell stories of loss, of drawbacks, of controversies and failures. And, let's be honest, that part is the juiciest part of a book!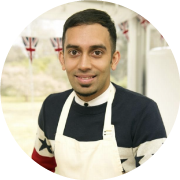 Ali Imda
Great British Bake Off and Halal Kitchen Television Chef
"I couldn't put this book down!"
This book interested and inspired me in so many ways I didn't think before starting it.
I expected the book to be about the highs and lows Adeem Younis faced starting Penny Appeal, which is one of Britain's fasting growing charities. It covers a variety of topics and challenges. This book is full of entrepreneurial insight into how Adeem Younis started several successful businesses and really goes into details of how Penny Appeal started and made £100 million in ten years.
I highly recommend this book. It totally engrossed me from start to finish and I couldn't put this book down!
Ellie Quinn
Digital Creator
"Genuinely enjoyable reading and written in an inspiring way"
I'm not really a fan of autobiographies and only rate a few which I would recommend but this book is certainly on my list!
I always like to know what really motivates and inspires a person. My favourite parts of the book are where Adeem speaks about his childhood and growing up. There were many moments that made me laugh.
The vulnerability of a six-year-old boy when he reacts after the teacher explains that his dad has passed away brought tears to my eyes.
Adeem's mother is a true role model. She had a 'can do' attitude and how she shows the gift of resilience. She really inspired me.
What really resonated with me was the how Adeem highlighted the challenges of being a British Muslim.
I genuinely enjoyed reading Small Change, Big Difference. It is written in an inspiring way. I got a real insight into Penny Appeal, their many milestones, challenges, and how the charity began.
As a reader, you pick up on the strategies you can use in your own life. Adeem shares his knowledge of setting up and growing Single Muslims and then, using those lessons learned, to start and grow Penny Appeal. While reading the book, I felt myself celebrate every achievement and success of Penny Appeal's journey.
I found this book to be be genuinely enjoyable reading and inspiring. The book concludes on an uplifting note which leaves me wanting to watch this space and see if there will be a sequel!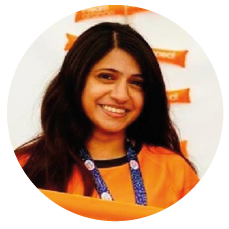 Sabba Mirza
Penny Appeal Volunteer
"A very raw, personal and honest account of Penny Appeal's journey"
Through the eyes of its founder, Small change Big Difference is a very raw, personal and honest account of Penny Appeals journey to becoming a multi-million pound charity, and transforming the lives of people around the world.

It takes the reader on an emotional ride, evoking feelings of sadness, to then being inspired by the achievements of a very determined young man despite his many setbacks.

It almost forces the reader into reflecting on their own journey through life, and reminds us that struggles and challenges are inevitable, but with faith and team work we can rise above anything.


Mariam Aiteouakrim
Penny Appeal Employee
What do you think of The Penny Appeal Story, click here to leave your review and tell us all about it.