World Teachers' Day - Bangladesh
World Teachers' Day celebrates and raises awareness of the importance of the role that teachers play in providing quality education at all levels, all over the world. The responsibility for educating future generations is not a light one by any means, and we remain eternally grateful for the tireless hard-work done by millions of teachers across the globe.
At Penny Appeal, we believe that education is a fundamental right for any child, and that no child should be held back from learning due to their circumstances in life. This is why education is at the heart of all our programmes around child welfare and orphan care. We manage a range of projects providing top quality education to children living in poverty abroad, whether that is through providing access to formal education for orphans, running supplementary education programmes after school, providing learning spaces for refugees having escaped persecution, or providing informal education to children living in slums with art and street theatre.
Education in Bangladesh
Here's a look at some of our Education work in Bangladesh:
Urban slums, Sylhet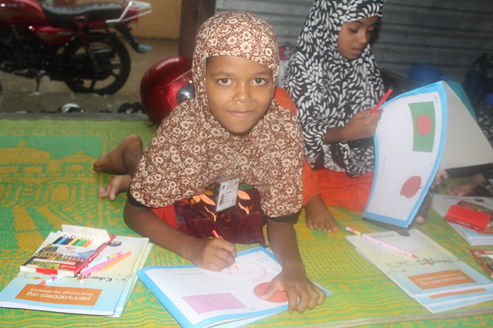 Penny Appeal have established a plethora of Literacy centres in slum areas of urban Sylhet, Bangladesh.
Slum areas of Bangladesh are heavily overcrowded, lack basic facilities of clean water and hygiene, and consist of communal areas for cooking, cleaning and washing. Houses tend to lack strong structures, adequate flooring, heating or ventilation.
Families living in slum areas are in dire poverty. Most adults have no education, and are unable to read and write. Those that work often carry out labour work, cleaning or sewing, and earn a very small amount each month. This has huge consequences for children, many of whom lack clean clothes, a healthy diet and access to healthcare.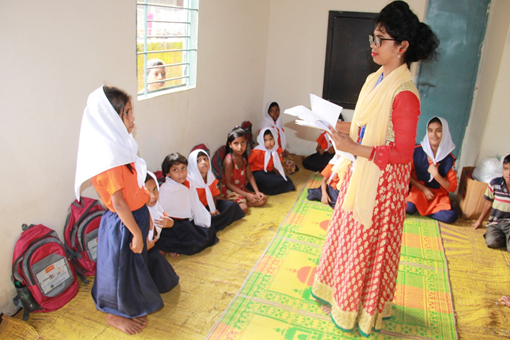 Penny Appeal is working to support thousands of families living in slums to send their children to school. Most children attend a local government school for free, and Penny Appeal helps ensure children all have everything they need, including books, stationary, uniform and shoes. Our literacy centres provide a space to these children after school every day and on weekends, where they can continue their learning. We run informal classes complimenting what they learn in school, as well as the space for them to do their homework and prepare for exams. As most of the children's parents are unable to read or write, they lack the support at home to continue working hard. Our centres provide children with the help they need outside of school to flourish.
Suma Akhtar has been teaching at one of our literacy centres for over a year. She has always dreamed of becoming a teacher as she believes that helping children shine in life is one of the most valuable things you can do. Her favourite thing about teaching is that she can interact with a lot of children, each of whom have their own characters, hobbies and dreams. She loves to be able to help children in different ways, and to help them achieve their dreams. Suma hopes that her students will be well educated and shine in life.

Rohingya Refugee camps, Cox's Bazaar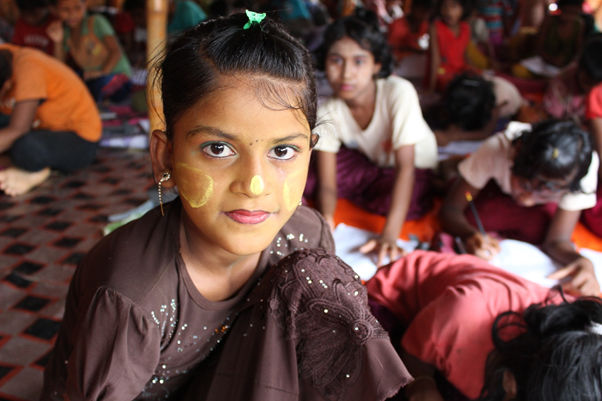 As part of our Rohingya Emergency response, Penny Appeal has been working to establish Child Friendly Spaces in the refugee camps in Bangladesh. Each space offers children the opportunity to learn, sing songs, play games, draw and come together.
Children have the opportunity to learn English and their local language, Myanmar. The safe space provides them with a place where they can freely be children, to enjoy their childhood and also receive more expert, tailored counselling support to help them deal with the trauma they have witnessed.
The child-friendly centres also provide high-nutrient food, as well as bags and textbooks. Within the centre, children receive two 3-hour education play sessions per day, and the counselling support service has to date, benefitted approximately 500 children.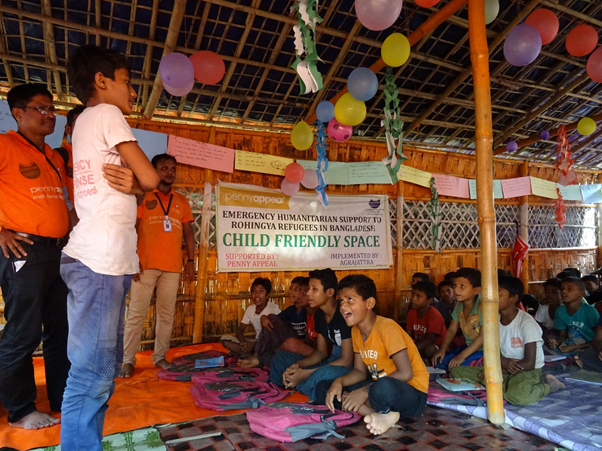 These child friendly spaces are so important in helping children find normality and happiness among the devastation they have witnessed. The children are unable to attend formal school at the moment, and many children are most concerned with supporting their family through their current difficulties.

Our staff are all trained teachers who dedicate their time to caring for the children. They aim to provide a space where children can just be children, away from the horrors they have experienced. Children in the camps have fled persecution, many of whom will have seen their loved ones killed, their homes destroyed and entire villages set on fire. They made arduous journeys to Bangladesh and arrived and faced extremely poor living conditions without access to food, water, healthcare or hygiene facilities. Our Child Friendly spaces mean children are still connected to the education system, learning and growing.