What are Your Winter Goals?
Set your intentions this season and get to work on your winter goals!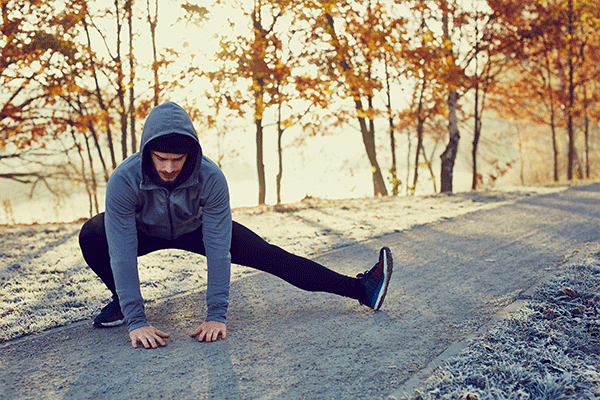 December has come and gone and January has brought with it an eagerly anticipated start to the new year, but the chill of winter is still in the air and some of us here in the UK have even experienced a few snow days so far. With another 2 months of winter ahead of us, do you have your winter goals in place?
From foodies to fitness lovers, change makers to charity champions, setting your winter goals and intentions are a good way to make sure you stay motivated this season and get the most out of these beautiful winter months. Your winter goals can help you stay active, organised and stress free by giving you a clear idea of what you wish to accomplish throughout the season.
Throughout the winter, our days feel shorter and the frosty temperatures that surround us make it incredibly easy for us to just want to curl up with a blanket on the couch to keep warm but with a little encouragement, from yourself and others, you can do some truly amazing things this winter. Your winter goals could be anything you'd like from learning to make a lamb tagine with dates to running a Half Marathon. You can even choose to incorporate some charity goals and objectives into your winter goals this year!
Check out some of our winter goals and winter activities below to beat those winter blues and get inspired to make yourself proud this season.
Winter Goals and Intentions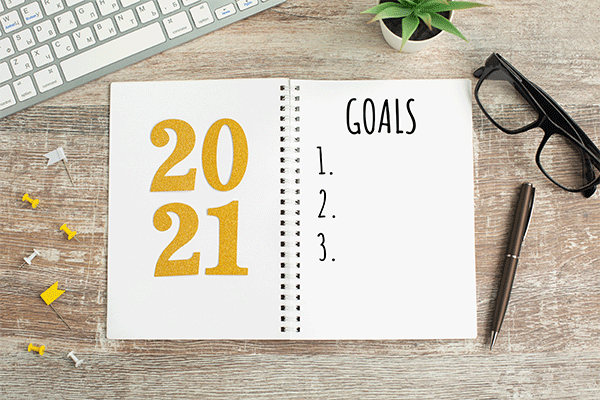 This winter, you can get to work on your personal goals and set your intentions for the coming months to boost your morale during these cold days and give you direction throughout this season and the coming spring.
Your intentions are a very personal thing, and you should look inside yourself to find what matters most to you this season to set them for yourself. Honouring Allah (SWT) in your daily life, meaningfully connecting with family members or finding peace throughout the coronavirus pandemic are all lovely intentions for the winter and beyond. As for your winter goals and activities, you could try the following to stay motivated and active this winter:
Winter Goals and Activities
- Learn to Cook – We all spend more time indoors during the winter, so learning to cook or learning to make more difficult dishes is a great goal to set yourself. You'll learn a practical skill and you'll be able to feed your family and friends something delicious once you've hit your goal!
As we mentioned before, you could learn to cook lamb tagine with dates – a tasty Moroccan dish. If you need help finding the perfect dates for this dish, visit our shop to get some Medjoul dates from Palestine!
- Get Active – It can be difficult to keep active over the winter but setting a fitness goal can help you stay motivated and give you the push you need to starting walking, jogging or cycling. Commit to running a 10k, start squatting before bed or even pledge to do yoga everyday throughout January and February.
Penny Appeal's Virtual Challenges are a great way for you to reach your fitness goals this winter. These winter activities give you a chance to stay fit while raising important funds for our Emergency Response appeal! If you're looking to set some winter training goals, why not sign up for an international challenge to train for? Throughout January, all of our international challenges are up to 25% off – book by the 31st to get a great discount!
- Read More – Setting a reading goal for yourself is a great way to bulk up your bookshelf and make sure that you're setting time aside in your busy schedule to sit down with a good book.
You could go through your local bookstores recommended reading lists and pick 5 to read this winter, start doing book reviews of your favourite fictions or even commit to reading the Qur'an every week.
- Keep in Better Contact with Friends – There are so many ways to keep in contact with friends and family now with zoom, skype, FaceTime and more. Make it a goal to stay in better contact with the people you love this winter, and reach out to make sure they're keeping the winter blues at bay.
- Volunteer – Volunteering with Team Orange or with a charity of your choice is a great winter goal because not only will it bring you joy but it will help others as well. Volunteering is also a great way to hit your charity goals and objectives in a very hands on manner.
In the UK, there are millions of people in need and volunteering is a great place to start if you're looking to make a change this season. Volunteering your time is just one of the ways to help the homeless in your community, as well as the impoverished and the needy so sign up to help today!
- Donate to Charity – With so many of our neighbours, both abroad and at home, in need of support, setting a goal to donate to charity more this winter is really admirable. Your charity goals and objectives can be winter focused or you can set out monthly donations that will last even after spring has sprung!
Our Winter Emergency is a great place to start for your winter charity goals because you could be helping people here at home in the UK, as well as 8 other countries worldwide, right away.
Whatever you decide to choose as your winter goals and intentions, you'll find the structure and motivation you need to stay positive and active this winter and if you choose a charity goal, you'll also be helping our brothers and sisters in need. Get your goals in place for January and February to make the most of this winter!