Let's MOVE – Save Lives!
These virtual fitness challenges are all set to get you racing!
You don't need a finish line to start your race, simply sign up online, lace up your trainers and step up to save lives around the world!
5k, 10k, marathons and more, these virtual challenges are yours to take on. You can even create your own challenge and do something you love while helping your brothers and sister in need!
Sign up today!
Virtual Fitness Challenges
Check out our virtual fitness challenges and sign up to walk, jog, run, or cycle for our Emergency Response appeal. Our Emergency Response appeal delivers essential aid to vulnerable people that have been affected by war, famine and natural disasters – sign up today to join the race for Emergency Relief!
The best part about all of our amazing virtual fitness challenges is that you can do them from home!
These virtual challenges are yours to take on wherever you like, and every step you take brings us one-step closer to helping those affected by disasters.
Virtual Fitness for EVERYONE
Join Team Orange for our Emergency Response Appeal
See statements below from some of our amazing participants and get your inspiration to join us in the Race for Emergency Response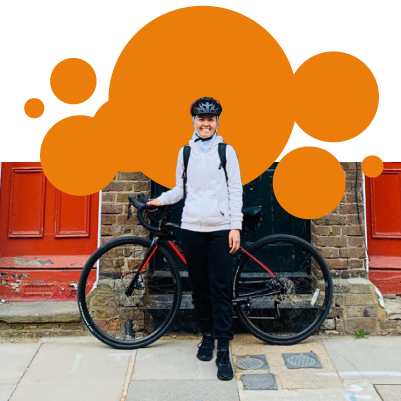 Ross Ann Valesco
"When Haroon informed me of the virtual challenge, I thought, why not? I don't stop exercising during Ramadan, so why not make my myself and the charity benefit with my cycling hours? I love taking the opportunity to help the less fortunate especially our brothers and sisters in Gaza, Syria, Yemen, and Palestine when there is. I know I am capable of helping in tiny ways and I will be questioned about it later by Allah if I rejected it. So I decided to do it for Allah's sake. I also know how difficult it is to live paycheck by paycheck and the feeling of relief when help comes. But these people are in living in worse cases. And I can only imagine the struggle their going through. I want to reach out to them by what Allah has given me"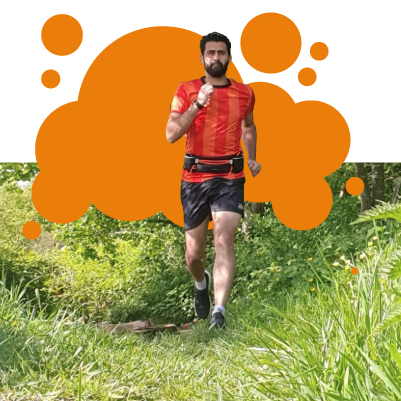 Raja Aslam
"I always wanted to achieve something above and beyond, so I had the opportunity to join Penny Appeal and run the London marathon with them. Due to the COVID-19 the date has been postponed and our mate Boris has allowed the exercise to continue. I decided I'm going to continue running and then Ramadan came upon us and Penny Appeal put some virtual challenges out there and I decided that I will run 5K everyday whilst fasting. I'm on day 20 wow I can't believe I have come this far. Whilst taking on this challenge I managed to reach my target of giving a water well to a community in Africa. Now I am exceeding this target and hoping to raise enough for 2 water wells"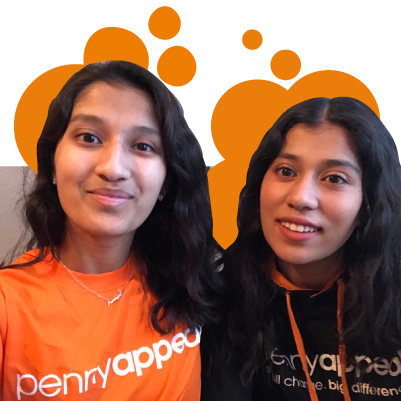 Rima & Aneesa
"While being stuck at home, we didn't feel like we were doing much so we wanted to do our part for society and what better way than taking on a virtual challenge in aid of Covid 19. We chose to dedicate our 10k challenge to our Grandads who we lost earlier this year"