Machu Picchu trekkers raise over £18,000 for Emergency Response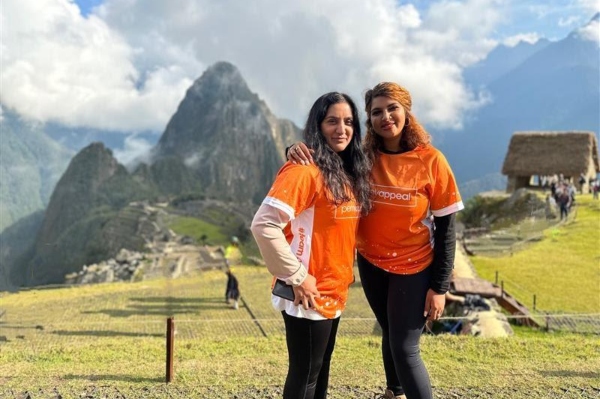 Four brave #TeamOrange adventurers recently joined forces to raise lifesaving funds for those in need!
The incredible explorers ventured through high remote mountain trails, traditional Andean villages and Incan ruins on their journey to help Penny Appeal's Emergency Response Appeal reach new heights!
Penny Appeal's Peru Trek to Machu Picchu was organised to raise crucial funds to alleviate disasters around the world, from the recent Pakistan Floods Emergency to ongoing humanitarian crises in Palestine and Afghanistan. The four-day trek culminated with the majestic Machu Picchu, the legendary ancient Lost City of the Incas, one of the Seven Wonders of the World.
"Altogether, it was an amazing experience!" said Noor Jahan Khan, one of our triumphant trekkers. "Yes, it was hard, but in a way that made the whole experience more worthwhile. I never imagined that I would be capable of doing something like this. I received a great deal of support to accomplish my goal and I am very thankful for that."
"It was an amazing, breath-taking journey!" said fellow-trekker Imran Hussain. "I got to meet share this challenging but surreal experience with like-minded people. It's something I will treasure forever... I've fulfilled a dream whilst also raising for a charity and cause that will help those in need!"
The team have so far raised an incredible £18,200! All donations will go towards our Emergency Response Appeal to save lives, provide shelter, and give people access to clean water in the aftermath of disasters. You can still show your support by giving to their donation page!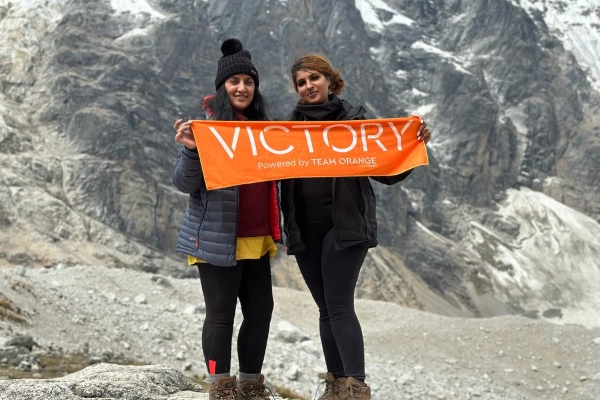 Emergency Respons
Penny Appeal operates an Emergency Response programme on the ground in several countries and provides life-saving aid to refugees who have fled to other countries. We have distinct areas of focus within each country, implementing projects that fit the specific needs of crisis-hit communities, depending on the specific circumstances that they face. Our responses are tailor-made to provide emergency humanitarian aid to both victims of conflict and those who have been forced to flee their homes due to natural disasters.
Each country suffers its own different range of distinct issues, but abject poverty and the desperate need for food, water, and medical aid are universal among those suffering. Penny Appeal teams are working indefatigably to provide support in as many areas as possible. Emergency aid and relief is our top priority and getting people out of danger quickly remains of utmost importance; however, Penny Appeal is devoted to going beyond the rescue phase and has adopted a dual-phased approach to ensure that once in safety, these individuals are also supported in their recovery.
For a perfect example of this, look at our emergency relief work following the recent Pakistan Floods. So far, Penny Appeal has delivered 199,040 meals and 695,600 litres of safe drinking water, as well as delivering monthly food packages to 3,030 families and providing medical aid to 15,820 people. All these interventions are crucial in ensuring that affected communities are able to survive in the face of danger. But we are also looking towards the future: our Rebuilding Pakistan venture is helping families to reconstruct their lives afresh; each home built means that a household can stay protected and out of harm's way with a place they can once again call home.
Your adventure of a lifetime can save live
When you take on a challenge with Penny Appeal, you can have, fun, raise funds, and most importantly, save lives.
Interested? Check out our Challenges page to read about some of our upcoming Challenge Events.
Taking part in one of Penny Appeal's epic Challenges is the best way to make a BIG difference in the lives of those who need it most! Join us on one of these remarkable journeys and make a huge difference in the lives of those less fortunate. Funds raised will help support our work providing vital aid and assistance to vulnerable communities around the world.