Join Penny Appeal in the Race Against COVID-19

Earlier this month, we launched our brand new range of virtual challenges, Let's MOVE-Save Lives. These virtual challenges include 7 different activities that you can take on at home to raise funds for our Coronavirus Emergency appeal.
Let's MOVE-Save Lives has a number of varied virtual challenges of different distances, including a 5k and a 10k, a half and full marathon, and a choose your own distance challenge. You can undertake these challenges wherever you like, on your own or with members of your household, by signing up today!
Team Orange's virtual challenges are all being held in aid of emergency relief for individuals that have been affected by the COVID-19 pandemic. Our Coronavirus Emergency appeal is raising funds to provide vulnerable people with Food Packs, Hygiene Kits, Coronavirus Testing Kits, PPE, quarantine areas and medical aid. We are currently working with our partner organisations to deliver these life-saving essentials in Syria, Gaza, Jordan, Pakistan, Bangladesh, Uganda, South Africa, Mozambique and here at home in the UK.

"It's so important to stay active and try to remain positive in these uncertain times. It's very easy to become idle and isolated which isn't great for mental health either. With our challenge events calendar heavily impacted with cancelations and postponements we wanted to offer virtual event opportunities so our supporters and the public can proactively stay motivated, push themselves physically and have fun from home, whilst supporting our causes with fundraising at the same time," says Haroon Mota, Head of Challenge Events at Penny Appeal.
"Anyone can get involved in one of our set 'walk, run, cycle' events. You can even do your own virtual challenge with us, we've had someone register to do 10,000 kettle bell swings, whilst I've gone bonkers and decided to run 260km this Ramadan whilst fasting. We want you to get involved, use the hashtag #RaceAgainstCovid and nominate your friends, family and colleagues too."
See statements below from some of our amazing participants and get your inspiration to join us in the Race Against Covid-19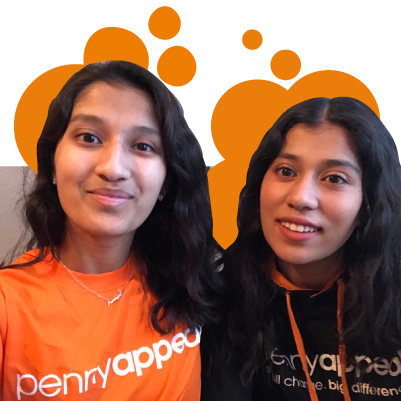 -Rima & Aneesa-
"While being stuck at home, we didn't feel like we were doing much so we wanted to do our part for society and what better way than taking on a virtual challenge in aid of Covid 19. We chose to dedicate our 10k challenge to our Grandads who we lost earlier this year "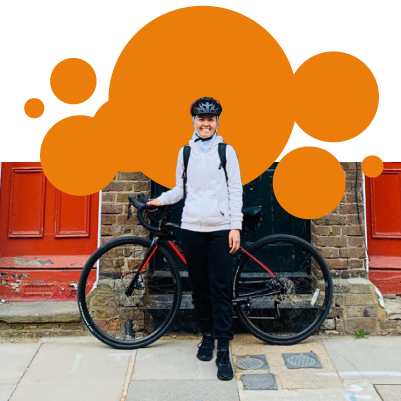 -Ross Ann Valesco-
"When Haroon informed me of the virtual challenge, I thought, why not? I don't stop exercising during Ramadan, so why not make my myself and the charity benefit with my cycling hours? I love taking the opportunity to help the less fortunate especially our brothers and sisters in Gaza, Syria, Yemen, and Palestine when there is. I know I am capable of helping in tiny ways and I will be questioned about it later by Allah if I rejected it. So I decided to do it for Allah's sake. I also know how difficult it is to live paycheck by paycheck and the feeling of relief when help comes. But these people are in living in worse cases. And I can only imagine the struggle their going through. I want to reach out to them by what Allah has given me"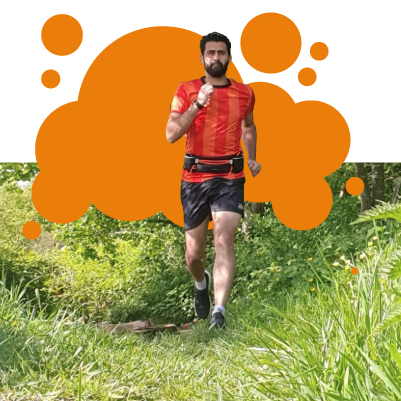 -Raja Aslam-
"I always wanted to achieve something above and beyond, so I had the opportunity to join Penny Appeal and run the London marathon with them. Due to the COVID-19 the date has been postponed and our mate Boris has allowed the exercise to continue. I decided I'm going to continue running and then Ramadan came upon us and Penny Appeal put some virtual challenges out there and I decided that I will run 5K everyday whilst fasting. I'm on day 20 wow I can't believe I have come this far. Whilst taking on this challenge I managed to reach my target of giving a water well to a community in Africa. Now I am exceeding this target and hoping to raise enough for 2 water wells"
It's only £5 to enter one of our Let's MOVE-Save Lives challenges and join the race against COVID-19. There is a minimum fundraising goal of £50 for all challengers, which will help protect impoverished communities against the deadly coronavirus, but you can go the distance and raise as much as you'd like.
Upon reaching your fundraising goals and crossing that virtual finish line, Penny Appeal will be sending out victory medals to celebrate the hard work you've done!
For more information about our new virtual challenges call 07739 363894 or send your questions to challenges@pennyappeal.org