15th of Shaban 2021
What is the 15th of Shaban and why is it so important?


The 15th night of Shaban is believed to be one of the greatest nights of the year.
In fact, it is believed that after Laylatul Qadr, the blessed night in Ramadan in which the Qur'an was revealed, the most special night is the 15th of Shaban.
So what is the 15th night of Shaban? Why does it hold significance and when does the 15th Shaban take place in 2021?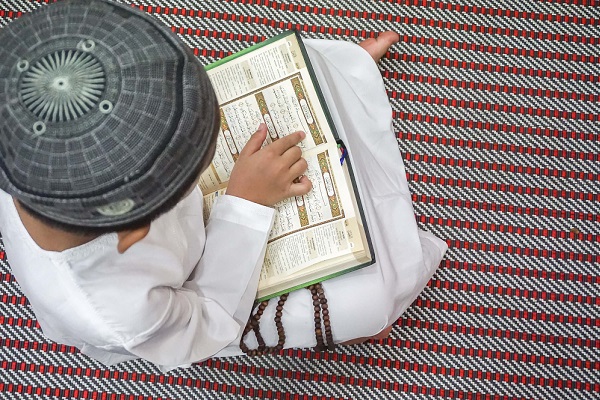 The significance of the month.

15th Shaban, known as Shab e Barat in Urdu, which takes place in the 8th month of the Islamic calendar, is expected on the 28th March 202this year, just two weeks before the start of Ramadan.
Mid Shaban is celebrated in many countries across the world, including Pakistan, Lebanon, Turkey, Bangladesh and many others. In places like Iraq, children are given sweets as they walk around their neighbourhoods. In Indonesia, many Muslims engage in communal dhikr (invoking God's names), while in Bosnia people give out halva, or sweets.
The middle of Shaban, despite there being a difference of opinion on its importance among scholars, still lies within a truly blessed month, a month that all Muslims regard as sanctified.
1. It's the month in which your deeds are shown to Allah.

"It is a month in which the deeds are taken up to the Lord of the worlds, and I like that my deeds be taken up when I am fasting." (Al-Nisai)

2. The month in which the Prophet loved to fast
"The most beloved of months for the Messenger of Allah (pbuh) to fast in was Shaban". (Abu Dawud)

3. The Prophet would fast regularly in the month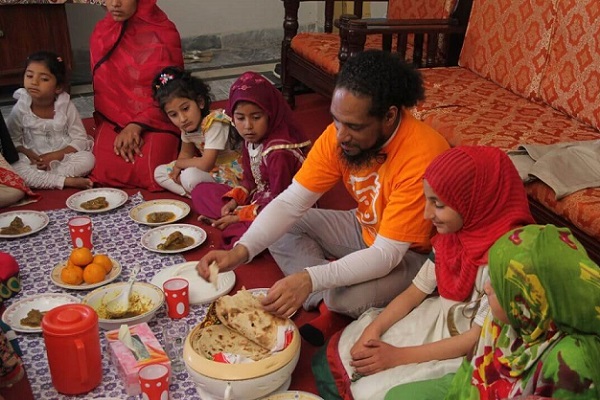 "I never saw the Messenger of Allah fasting for an entire month except in Ramadan, and I never saw him fast more than he did in Shaban." (Al-Bukhari)

4. Many people neglect this month, not realising its merit
"That is a month occurring between Rajab and Ramadan that many people neglect" (Al-Nisai)
"Whoever revives a Sunnah from my Sunnah and the people practice it, will have the same reward of those who practice it without their reward diminishing"(Sunan ibn Maajah)

5. Fasting in Shaban prepares you for Ramadan
Fasting during the month of Shaban can serve as your training for Ramadan, both spiritually and physically.
One of the more popular hadiths relating to the 15th of Shaban is:
Aishah (may Allah be pleased with her) reported that, I could not find the Messenger of Allah (pbuh) on one of the nights, so I went out and found him in (the cemetery of) Baqī. The Messenger of Allāh (pbuh) said: "Did you fear that Allah and His Messenger will do injustice to you?" I said: O Messenger of Allah, I thought you might have gone to the house of some of the wives. The Messenger of Allah (pbuh) replied: "Verily, Allah descends on the night of the middle of Sha'bān to the first heaven and forgives the sins of the people, even if they were equivalent to the hairs of the goats of Banī Qalb. [Tirmidhi, Ahmad and Ibn Majah]



Good deeds you can acquire on this night

Many will use the 15th Shaban, or Shab e Barat 2021, for prayer, others will fast during the day, and some will engage in dhikr all night long. Some will go to the Mosque to pray qiyam al layl, the night vigil.
Sadly, not everyone will be able to.
For thousands of Muslims across the world, a Mosque in their community is a distant dream.
We want to change this. By building vibrant Mosques in places across Africa and Asia, our brothers and sisters can share in the same joy we do.
You can build a Mosque in your name or the name of a loved one. From just £3.33 a day, you can contribute towards building a precious Mosque.


One of the other amazing deeds you can participate in is one beloved to our Prophet (pbuh).
Every single day, poor, vulnerable children around the world are made orphans, left feeling alone, frightened and without hope.
For just 70p a day you can support an orphan to become a hafiz or hafiza of the Quran.


All our Hifz orphans also get nutritious meals each day, clothing and school uniform, healthcare and a dedicated guardian – all in a loving, caring family environment. It's the perfect environment for them to learn.
Hifz classes are small and led by experienced teachers. Beyond this, the children are given the support they need to continue in Islamic or mainstream education, or start an apprenticeship.
It's a beautiful opportunity for a child to turn their life around. You can help create a lasting relationship that brings faith, hope, and a profound appreciation of life this Shaban 2021.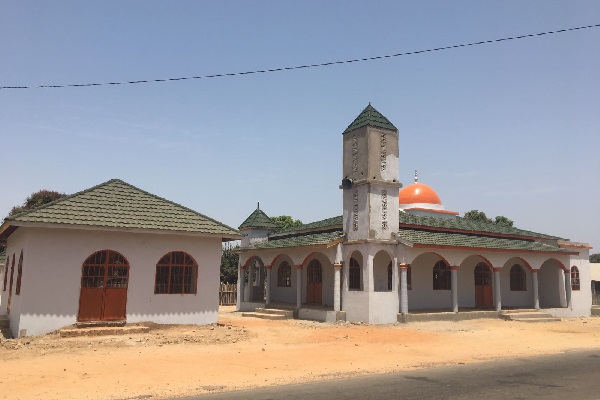 Maximise your reward in Shaban

For those who'll be doing extra worship on the 15th Shaban 202/ Shab e Barat, don't miss out on the extra prayer, supplications and charity.
Just like an exam requires practice and preparation, so does Ramadan.
As we gear up for the blessed month of Ramadan, make sure your Shaban/ Shab e Barat 202is a memorable one.
Abu Musa al-Ash'ari (may Allah be pleased with him) narrates: The Messenger of Allah (pbuh) said: "Our Lord descends to the lowest heaven on the night of the middle of Shaban and forgives the occupants of the Earth except the one who associates partners with Allah and one who harbors enmity." [Ibn Majah]
Make Shaban 202a month in which you attain forgiveness, insha'Allah.