The Future Can Be Found in a Classroom
Celebrating World Teacher's Day 2020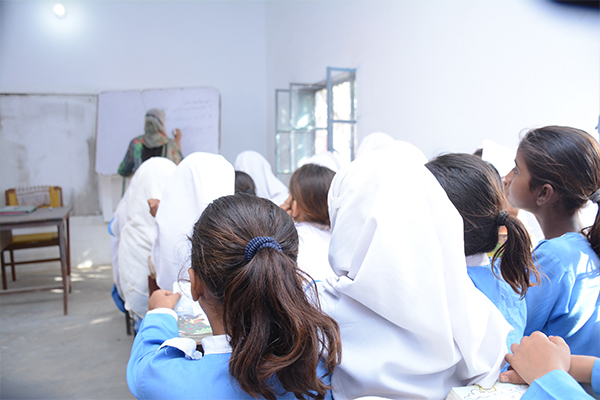 October 5th is World Teachers' Day, a day where we get to celebrate the important impact teachers have in our society and the key role they play in shaping our children's futures. The theme for World Teachers' Day 2020 is "Teachers: Leading in crisis, reimagining the future", and it couldn't be more appropriate. Teachers from all corners of the world are doing everything they can to bring quality educations to their students as COVID-19 introduces new challenges to the education sector. But it's not just COVID-19 that poses a serious risk to children's educations in 2020.
In developing countries big threats to education include lack of funding, untrained educators, lack of infrastructure, displacement, poverty, and gender bias - just to name a few. With obstacles like these it should come as no surprise that around 258 million children are out of school worldwide. Education is the foundation for a bright, successful future and sadly, too many children are being denied those futures because they aren't attending school.
The future can be found in a classroom, as teachers shape children to be the leaders of tomorrow; they deserve our respect and they need out support. Penny Appeal's Education First and Forgotten Children appeals each work to promote education throughout Asia and Africa and help dedicated teachers improve the lives of impoverished children. On World Teachers' Day 2020 we wanted to show our appreciation to the hard working teachers that we've worked with and continue to empower them to do amazing things for children in need.
Supporting Teachers and Children in Senegal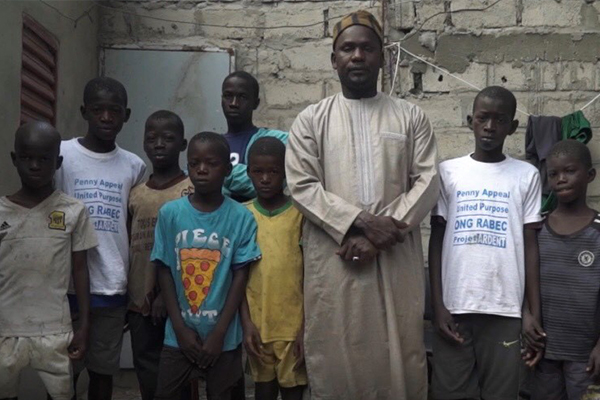 One of the remarkable teachers we've had the pleasure of aiding is Serigne Dame Sow, a Koranic master in one of Senegal's daaras. Serigne comes from a long line of Koranic masters and he hopes to one day improve his students' lives for good. Serigne cares deeply for the 13 talibés, Qur'an students, he teaches but unfortunately, he doesn't have the funds to properly provide for all the boys.
Since the introduction of Islam, daaras have been one of the preferred ways to receive Islamic education. They are Koranic schools, a long-standing cultural tradition in Senegal, where children are sent to learn the Qur'an and study under Koranic masters. These schools have provided millions of Muslims with a firm and resolute understanding of Islam. In Senegal, a child's Koranic education is extremely important but since daaras are free to attend, the conditions are generally unsatisfactory in many of them.
While some parents only send their children to daaras during the school holidays, others opt for a full-time education at a boarding school, like Serigne's. Serigne manages 13 children at his daara, and all the boys happen to come from the same impoverished village in Senegal. Their parents trust him to deliver a proper Islamic education to their children and while Serigne does his best to instil them with the wisdom of the Qur'an, his limited livelihood means that there is not much money for food or clothing.
Many Koranic masters lack the means to take care of all the children they teach, like in Serigne's case, and they are forced to send their talibés out to beg in the streets for food or money. At Serigne's school, he and the boys rely heavily on donations from the community to put food on the table. "I can't take care of all of them by myself," he says, but Serigne has hope for his boys' futures.
Serigne doesn't want the children to beg anymore. He recognizes the negative impacts that begging could bring to the children, saying, "Sometimes, when they have begged enough during lunch, I prefer to save some for dinner, I save it so that they don't beg at night. I don't want them going out at night. It's not safe."
Working to Improve Daaras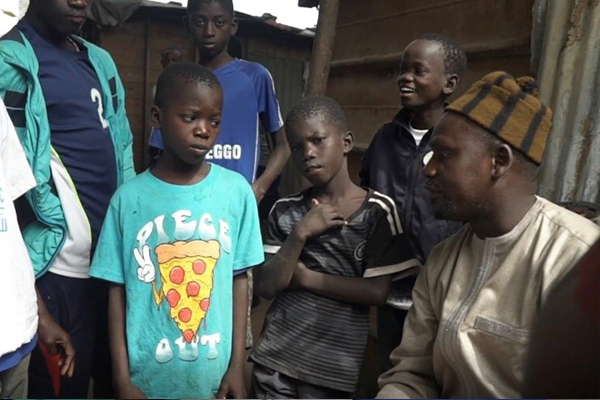 Serigne is working with Penny Appeal and our partners United Purpose to improve the wellbeing of the children in his daara, and put an end to begging. Together, we set out to improve the children's living conditions by renovating their home, replacing a leaky roof and building proper bedrooms for the boys.
"Before the project, the place was very old and dilapidated. There were fleas and insects. I could hear children hitting themselves every night to get rid of the fleas that stung them," Serigne said, "When it rained in the evening, we did not sleep. We stood up. The water was everywhere. Now, things have changed. You replaced the roof, put carpets in children room, built brick walls, and now we live better. In their free time, they love to clean their room and sleep peacefully. We don't fear the rain anymore."
With his support, we have been able to do much more than just fix their home though; we have been able to provide the children here with holistic educations and activities, such as Maths, IT, Art and French classes. Having an open mind, Serigne is convinced that expanding their educations will help the children in the future. Whenever they have activities or classes, he personally manages their schedules for them so they have the time available to enjoy learning. Serigne told us, "When they have French class, I make sure they're not late. I see that they love that [French class]. I am sometimes surprised seeing them debating on the spelling of some words in French."
Serigne is thinking about the future for his talibés, and is searching for a way for him to create an income and pay for all of the children's needs. It is possible to put an end to begging and give these children a better life. By working with Koranic masters, like Serigne, we are helping build their leadership skills and encouraging them to make the necessary changes to their schools to ensure the wellbeing of the children.
Thank You, Teachers!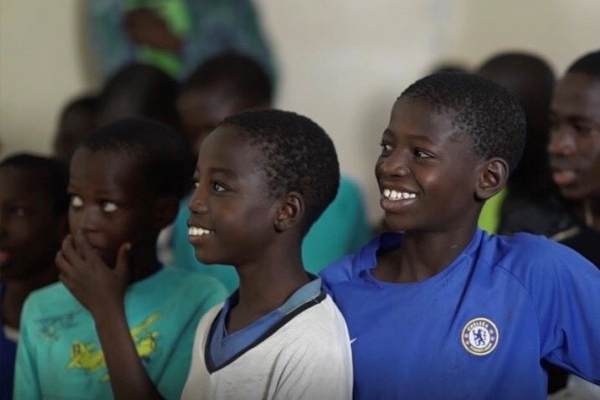 "If it was possible for me, my children would not beg. I want them to be in the best conditions possible," Serigne tells us. Serigne is a dedicated teacher, a pious servant of Allah (SWT) and a genuinely loving man. It's thanks to teachers like him that talibé children in Senegal are getting the chance to have a well-rounded holistic education, giving them the tools and training they need to make their futures bright.
So, on World Teachers' Day 2020, please join us in celebrating all the fantastic teachers that have changed our lives and the wonderful teachers that are currently working non-stop to assure that children all over the globe are receiving the educations they deserve! If you would like to help support teachers in Asia and Africa, so that they can keep delivering incredible lessons to underprivileged students, make a donation today to our Education First appeal to help us build fully equip classrooms or to our Forgotten Children appeal to make sure no child is left behind.
THANK YOU to all you wonderful teachers out there, we couldn't keep helping children, like the talibés in Senegal, without you!