Day of Ashura
What is Ashura?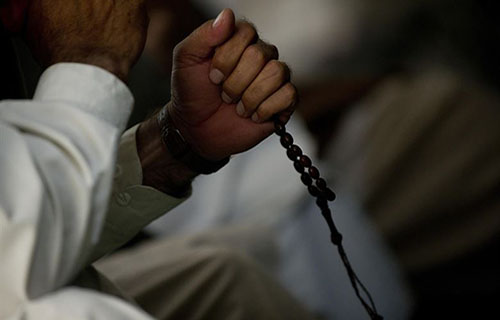 The Day of Ashura falls on the 10th day of Muharram: the first month of the Islamic calendar. It's a hugely significant day for Muslims everywhere, though Sunni and Shia communities may emphasise different aspects.
The Day Allah (SWT) freed Musa (AS)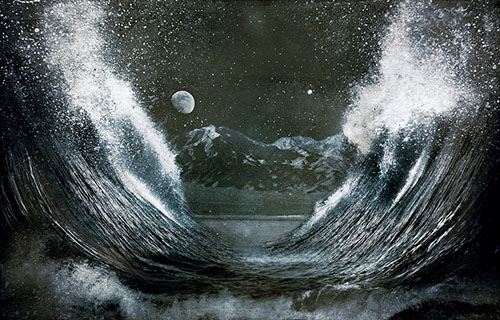 Ashura marks the day that Allah (SWT) freed Prophet Musa (AS) and the Children of Israel from Pharaoh. After years of torture and enslavement, Allah (SWT) split the sea so they could escape to freedom.
When Prophet Muhammad (SAW) spoke about this day, he said:
'This is a great day when Allah saved Musa and his people and drowned Pharaoh and his people.' (Sahih Muslim)
The Battle of Karbala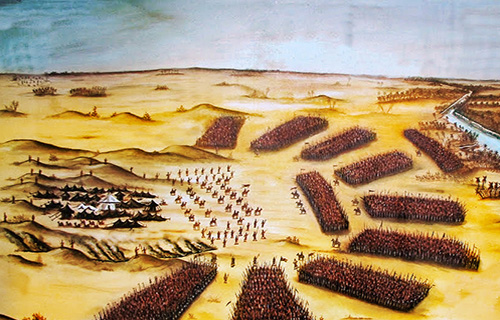 Thousands of years later, on this same day, another historic event took place: Hussain (RA), grandson of Prophet Muhammad (SAW) was martyred in the Battle of Karbala, along with his family and supporters.
For the Shia community in particular, this tragic event makes the Day of Ashura one of mourning, and the day is spent reflecting on the events that unfolded in the Battle of Karbala.
Hussain (RA) had travelled to Iraq to answer the call of the Muslims of Kufa to come to their land so they could swear allegiance to him as their ruler.
But once he'd arrived at Karbala (modern-day Iraq), Hussain (RA) was met by violent and torturous soldiers. Despite them being in the hot desert, Hussain (RA) and his children were deprived of water for days, so that when Hussain (RA) was killed, he died thirsty. It's narrated that his youngest child, at just six months old, died of thirst during this battle in Karbala.
Donate a Well this Ashura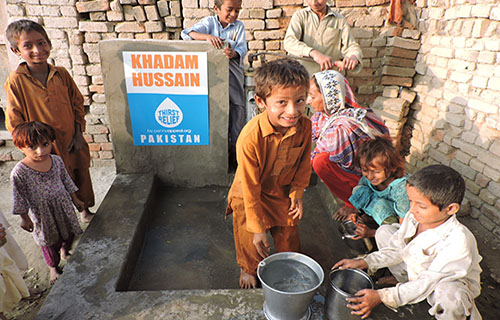 In memory of the precious lives taken at Karbala, and for those who were killed without water, we ask you to donate a welin the name of the Prophet (SAW) or and his family.
Through Thirst Relief, we build wells in over nine countries so families have access to safe water for themselves, their animals, and their crops. Your donation will prevent the unnecessary deaths of whole communities.
How is Ashura Commemorated?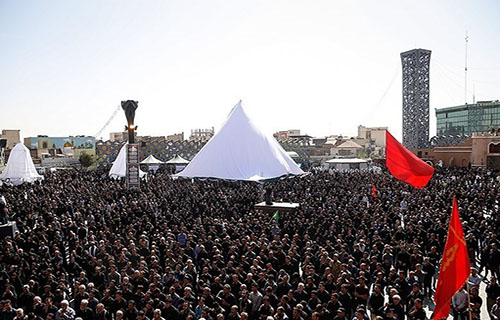 The Messenger (SAW) tells us that on the Day of Ashura, Prophet Musa (AS) used to fast in gratitude, so Prophet Muhammad (SAW) told us to continue this tradition by fasting too.
In order to differentiate Muslims from other religious groups who fast on this day, the Prophet (SAW) encouraged us to fast on the ninth of Muharram as well as the tenth.
The reward of fasting the Day of Ashura is that Allah (SWT) forgives your sins from the previous year.
'Allah's Messenger (SAW) ordered [the Muslims] to fast on the Day of Ashura, and when fasting in the month of Ramadan was prescribed, it became optional for one to fast on that day [Ashura] or not.' (Sahih Bukhari)
It's also a day of reflection and grief, reserved for mourning Hussain's (RA) wrongful death.

What other worship can you do?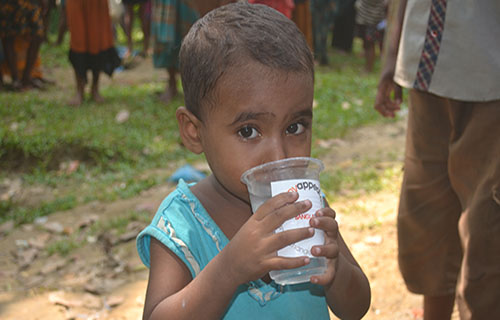 In the following Quran verse, Allah (SWT) tells us the month of Muharram is so important that, in it, you should avoid sinning even more than usual:
'Verily, the number of months with Allah is twelve months [in a year], so was it ordained by Allah on the Day when He created the heavens and the earth; of them four are Sacred [i.e. the 1st, the 7th, the 11th and the 12th months]. That is the right religion, so wrong not yourselves therein…'
Surah At-Tawbah [9:36]
From this, the scholars understand that if sinning is worse during sacred months like Muharram, that means good deeds are also multiplied. So, on the Day of Ashura, we should do everything possible to increase our worship and deeds.
Prophet Muhammad (SAW) told us:
'There are three prayers that are not rejected: the prayer of a father for his child, the prayer of the fasting person and the prayer of the traveller.' (Sahih Tirmidhi)
To make the most of this special day, you can also do other acts of worship, including reciting Quran, reciting dhikr, or giving to charity.
You could donate a well and provide clean water for poverty-stricken communities around the world. Since providing water is an act of sadaqah jariyah, your reward would be multiplied more times than you can even imagine.
When is Ashura 2021?
Ashura fasting will begin on the evening of the 18th August, and it will continue until dusk on 19th August 2021. You can also choose to fast the full day of the 28th August if you'd like to go the extra mile in following the Sunnah.
It's important to remember that the sacred month of Muharram continues after Ashura ends, so don't slow down on your good deeds or your generous acts of giving.