Dignitaries and Donors Come Together to Support Pakistan Flood Relief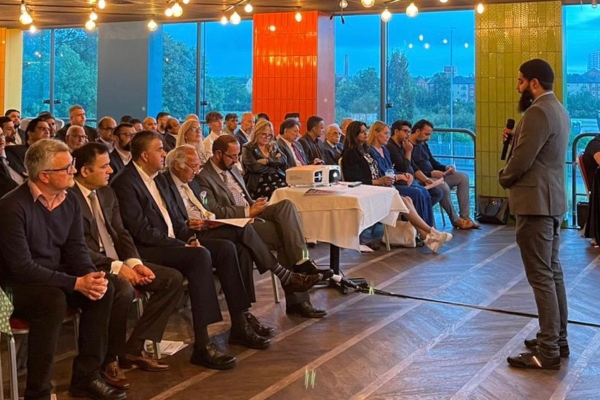 Leeds, UK – Dignitaries and donors came together yesterday evening to show their support to victims of the devastating Pakistan floods.
The charity dinner, held at MyLahore in Leeds, was organized by Penny Appeal in partnership with Barrister Abid Hussain. Mr Hussain, who has travelled to Pakistan to visit Penny Appeal's projects first hand in the field, is a major supporter of the charity's efforts to rebuild the country following the most destructive floods in a generation.
Also in attendance were Mr Ibrar Hussain Khan, the Consul General of Pakistan; Tom Riordan, CEO of Leeds City Council; Councillor James Lewis, the leader of Leeds City Council; Kersten England CBE, CEO of Bradford Council; Kate Josephs CB, CEO of Sheffield City Council; James Mason, CEO of West & North Yorkshire Chamber of Commerce; Councillors Mohammed Rafique and Salma Arif of Leeds City Council; as well as several former Lord Mayors of various West Yorkshire cities.
Enormous thanks are due to our esteemed host Maroof Hussain NBE, our venue MyLahore Leeds, and organiser Rizwan Malik, Penny Appeal's Director of Fundraising.
The guests in attendance spoke highly of Penny Appeal's work responding to the floods and pledged their support. The event raised thousands of pounds which will go towards flood relief for the affected communities.
Adeem Younis, founder of Penny Appeal, was also in attendance to personally thank all those who donated their time and money to the cause. With the support of donors like these, we will be able to continue our work in rebuilding Pakistan. Thank you for your support!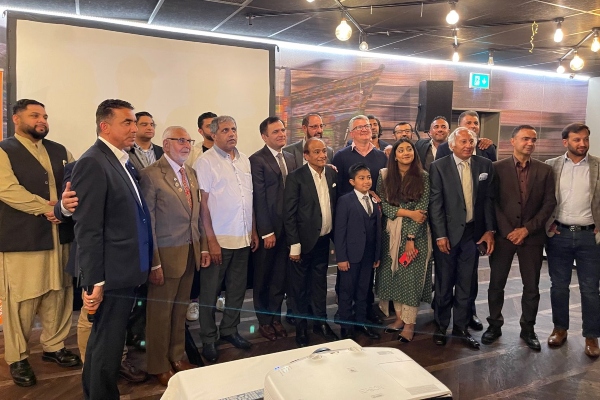 The floods that have ravaged Pakistan in recent weeks are some of the worst in the country's history. Homes and businesses have been destroyed, families have been displaced, and thousands have lost their lives. Penny Appeal has been on the ground since day one, working to provide essential support to those affected by the floods.
You can discover more about the first phase of our response by reading our recent feedback report. So far, we have supplied over 170,000 litres of drinking water, provided over 50,000 people with medical assistance, and provided food to over 36,000 individuals in need. As the rain continues to fall, devastating communities and leaving millions homeless, our team is still working relentlessly to help support those suffering.
We are committed to helping the people of Pakistan through this difficult time and will continue to do so until the crisis is over. Thank you for your support!
Click here to support Penny Appeal's Pakistan Floods Emergency appeal.