Celebrating United Nations Day and Our Partnership with UNICEF: Making a Global Impact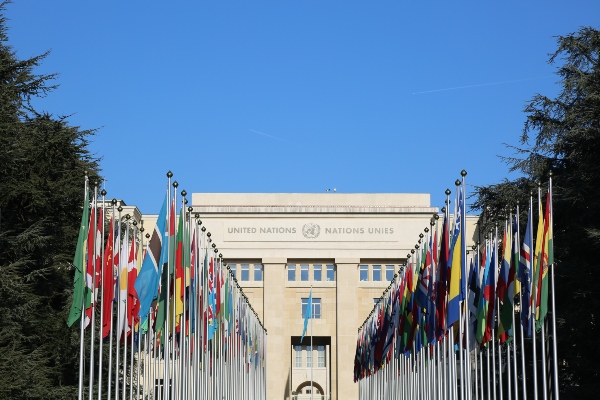 Each year, on October 24th, advocates around the world come together to celebrate United Nations Day, a day dedicated to commemorating the founding of the United Nations. At Penny Appeal, we recognise the immense significance of this day, as it reminds us of the shared commitment to global peace, cooperation, and humanitarianism.
This year, we have even more reason to celebrate, as our Pakistan team has successfully secured a long-term partnership with UNICEF (United Nations Children's Fund). This partnership reflects our dedication to making a positive impact on the lives of children and families in need.
A Brief History of UN Day
On October 24, 1945, the United Nations officially came into existence. This historic moment marked the end of World War II and the beginning of a new era of international collaboration. The founders of the UN envisioned an organisation that would promote peace, security, and human rights while providing a platform for dialogue among nations. Today, the United Nations is the largest and most influential global organization, comprising 193 member states.
Why UN Day Is Important
Peace and Security: The UN has played a pivotal role in preventing conflicts, negotiating peace agreements, and providing peacekeeping missions in war-torn regions. UN Day serves as a reminder of the organisation's efforts to maintain global peace and security.
Human Rights: The United Nations has been at the forefront of advocating for universal human rights, equality, and justice. It has established key frameworks and conventions, such as the Universal Declaration of Human Rights, which continue to shape our world today.
Sustainable Development: The UN's Sustainable Development Goals (SDGs) outline a blueprint for a better and more sustainable future for all. These goals address issues like poverty, inequality, climate change, and more, emphasising the importance of global cooperation.
Humanitarian Aid: The UN provides critical humanitarian assistance to millions of people affected by natural disasters, conflicts, and other crises. It offers a lifeline to those in need and plays a crucial role in disaster relief and recovery.
Penny Appeal's Partnership with UNICEF
We are incredibly proud of our long-term partnership in Pakistan with UNICEF, a specialised agency of the United Nations that focuses on the well-being of children worldwide. This partnership is a testament to the programmatic excellence of the global Penny Appeal family and our dedication to making a difference in the lives of children and families in need.
Key Benefits of the Partnership:
Wider Impact: Our collaboration with UNICEF allows us to reach an even greater number of children and families in Pakistan, ensuring they have access to essential services, education, healthcare, and protection.
Expertise and Support: UNICEF brings decades of experience and expertise to the table, enhancing our ability to deliver impactful programmes and initiatives to those who need them most.
Sustainable Change: Together with UNICEF, we can work towards creating lasting change in the lives of vulnerable children. By addressing root causes and providing long-term support, we can break the cycle of poverty and adversity.
Collective Action: Our partnership is a shining example of how global organisations can come together to make a tangible difference. By uniting our efforts, we can tackle complex challenges more effectively and efficiently.
United Nations Day serves as a yearly reminder of the principles and values that the UN upholds: peace, security, human rights, and sustainable development. At Penny Appeal, we are honoured to be a part of this global effort to create a better world, and our partnership with UNICEF is a testament to our unwavering commitment to helping children and families in need. Together, we can make a significant impact and work towards a brighter, more equitable future for all.
Support Penny Appeal's work with UNICEF by sponsoring an orphan or building a school.