8 Reasons the Poverty Cycle Continues
Right now, 736 million people are trapped.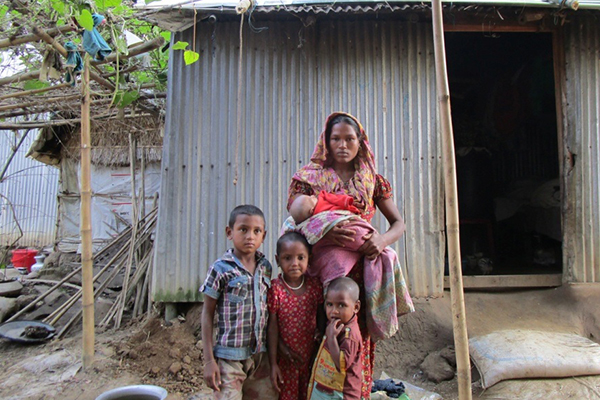 Around the world, 736 million people are living in extreme poverty, surviving on less than $1.90 a day, with around 385 million of them being children. If you take the time to look, the majority of these poor people can be found in rural areas, with little to no education. On their own, they don't have a way out of poverty because, more often than not, this is the life they were born into.
The World Bank estimates that in 2020, around 40 to 60 million people will join those already living in extreme poverty, as a result of COVID-19, and many countries will see a general rise in their poverty rates. At this point, there is quite a bit more work to do if we hope to end extreme poverty by 2030 - the first of 17 sustainable development goals set out by the United Nations. If we're going to work towards this global goal of eradicating poverty, we need to first acknowledge what exactly it is that keeps people trapped in the poverty cycle.
Below, we've laid out 8 reasons why the poverty cycle continues to keep people in locked in a revolving door of hardship and destitution. So if you'd like to better understand the poverty cycle and figure out a way to help those in need, have a read and decide which step in the cycle of poverty you're going to intervene in!
How do people get trapped in poverty?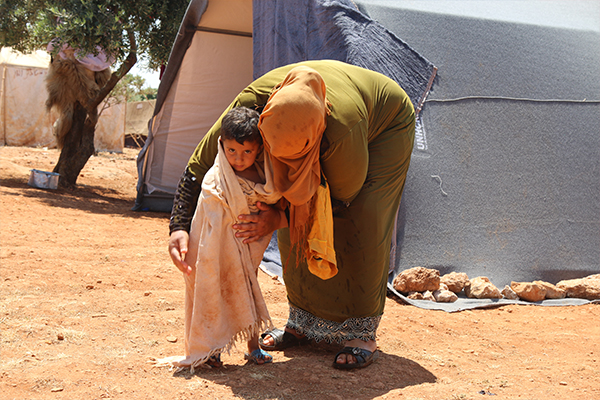 1- Limited Access to Food
Families living in poverty often have very little means to purchases food. Food insecurity plays a major role in the poverty cycle because without proper nutrition, malnutrition becomes a problem for both children and adults.
It is not uncommon for families to skip meals to make their rations last longer or for parents to regularly miss out on meals in order for their children to eat. Without these meals though, adults have less energy to carry out their work properly and children have a hard time staying focused at school. Chronic hunger and malnutrition can lead to a whole host of problems for the poor, making escaping poverty exceedingly difficult.
2- Drinking Dirty Water
Many poor communicates lack access to a clean water source, forcing the people who live within them to collect their drinking water from contaminated sources such as rivers, lakes and streams. On average, women and children in the developing word walk 3.7 miles every day to collect water and carry at least 5 gallons back to their homes each trip – precious time and effort that could be used on earning an income or gaining an education.
Not only does collecting water fill valuable hours in the day, but drinking dirty water can put people at risk of contracting waterborne diseases like cholera, typhoid, diarrhoea and hepatitis. Falling ill from consuming unsafe water also directly effects the amount of time and energy people have for work and school.
3- Fewer Opportunities
Growing up in poverty doesn't afford children or adults all that many opportunities to make better lives for themselves. Often times, especially in poor rural communities, the work that can be found is underpaid, which doesn't leave much room for advancement. Other times, people work for room and board or receive food as payment for their labour.
Without the right tools – a good education, health care, nutritious food, clean water, and shelter – poor families are stuck in poverty. A lack of opportunity for development and upward movement out of the poverty cycle stifles millions of people every day.
4- No Education
A good education can change a child's life forever, providing them with a way out of poverty and a means to break the cycle entirely for the next generation. But worldwide, 1 in every 5 children are out of school.
Education is a basic right for children all over the globe and while many countries have free education, the cost of uniforms, supplies and books is too much for those living in poverty. Without the proper supplies, learning can be hard and poor areas also often struggle to employ qualified educators. Some families are forced to pull their children out of school if they can't afford the fees or if they need help brining an income into their household.
In many parts of the world, young girls are extremely vulnerable to missing out on their educations because of safety and hygiene concerns, as well as widespread gender bias. Currently, 132 million girls are out of school.
5- An Absence of Health Care
When you get sick, you go to the doctors but for those living in poverty, it would not be that simple. While many families living in poverty have an increased risk of contracting diseases or falling ill due to the conditions they live in, they also have to struggle with an absence of healthcare facilities.
Illnesses that are completely curable can often be left untreated in poor households because medicine is too expensive or the trip to go see a doctor is just too long a journey to take. People living in rural communities are at a severe disadvantage in the developing world, and something like a broken bone or catching the flu could mean someone losing their job or worse, their life.
6- Living Hand-to-Mouth
No matter how hard someone works, if they have to spend every penny they make putting food on the table and caring for their families most basic needs, they will never be in a position to escape poverty. Poor families don't have the extra income to put money away for the future and often struggle to make their income cover all their needs.
78% of the world's poorest people live in rural areas, and rely heavily on agricultural work to make ends meet. The lack of employment in their communities has made them turn to the land they live on to make their living, growing crops to feed their families and sell at market to provide for their other needs. But work like farming and gardening relies largely on the local climate and availability of water, which can be very unreliable.
7- Vulnerable to Crisis
In times of crisis, it is the poor who suffer the most. Natural disasters, famine, draught and conflict disproportionately affect poor communities and their ability to bounce back from these events is almost non-existent.
With poor infrastructure, large populations and no money to put back into the community, poor areas hit with disaster often find it extremely difficult to recover on their own. Vulnerable families are made even more susceptible when faced with crisis because they do not have the means to protect themselves, rebuild or heal.
8- Feeling Helpless
Sometimes poverty can impact a person's mental health as well as their physical wellbeing; feeling helpless or powerless to change your circumstance can have a toll on anyone struggling with poverty.
It can sometimes feel as though no matter how hard an impoverished person works, no matter how hard they try, that it is never enough. The poverty cycle is vicious and can make people feel as though they have failed in life, but the reality is that poverty is a trap. Once you fall into it, it can feel impossible to escape.
It's time to break the cycle!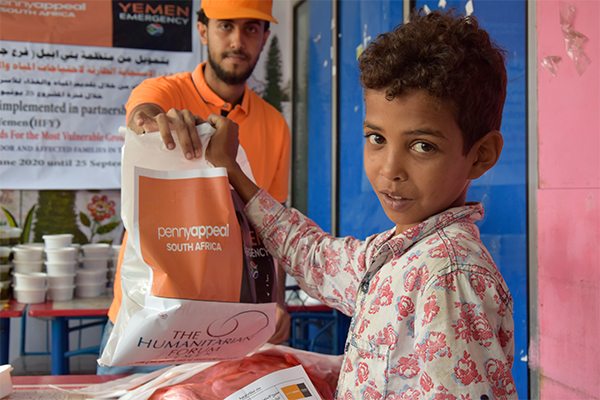 Penny Appeal and our partners work in more than 30 countries worldwide to help lift people out of poverty and give them the chance to change their futures for the better. We offer sustainable food projects and immediate hunger relief, WASH initiatives and well construction, health care and mental health support, education, orphan and elderly care, mosque construction and so much more!
If you'd like to help our brothers and sisters break free from the poverty cycle, then lend them a helping hand by donating to one of our many appeals designed to do away with the cycle of poverty once and for all. From Feed Our World to Emergency Response, every one of your pennies will be going towards someone in need, giving them the support they need to thrive.