7 Reasons to Get Active After Ramadan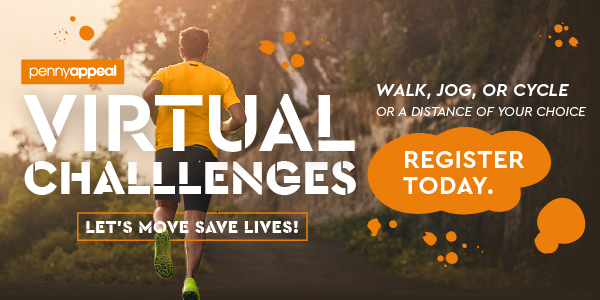 Throughout the month of Ramadan, with fasting from dawn to sunset and indulging in large meals when we can eat, our metabolisms are bound to change in order to get used to our new schedules but once Ramadan and Eid are over, what happens to our bodies? After Ramadan, many of us need to get our bodies back on track because our metabolisms have slowed down, our energy levels have dipped, and our immune systems might not be as strong as they should be.
As our lives and bodies go back to business as usual post Ramadan, it's important to remember that getting back into shape doesn't happen overnight. We have to put in the work but with summer on our doorstep, there is no better time to get active and build on your fitness. The key to tuning our bodies up is eating right and exercising daily, even if it's only in short bursts.
While not everyone enjoys the thought of exercise, getting active is the best way to shake yourself out of that post Ramadan slump. Penny Appeal has a range of Virtual Challenges to get you back on track at your own pace in a safe and healthy manner – and no, they're not all running marathons or cross country cycling. Our Virtual Challenges offer something for every skill level, from your couch potatoes to your Usain Bolts.
If you're still not convinced, check out these 7 reasons to get active after Ramadan and get inspired to take on a Virtual Challenge of your own where you can boost your fitness, while helping our brothers and sisters who have been affected by war, conflict, famine and natural disasters.

1. Boost Your Metabolism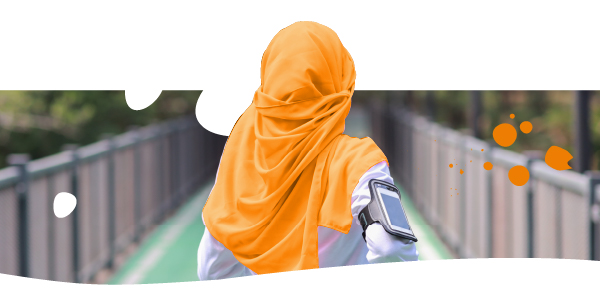 When you engage in exercise that involves cardio, like running, cycling, swimming or even Zumba, it is guaranteed to help boost your metabolism. Over Ramadan, many of our metabolisms will have slowed down due to fasting but getting active now can help you stimulate your metabolism to help you increase your energy and start burning more calories again.
Exercising and getting back into regular activity will set you up for a healthier metabolism. You can take on a Virtual Challenge with Team Orange to kick-start your metabolism by joining us in our cardio activities or even by challenging yourself to some strength training.
2. Fight That Fatigue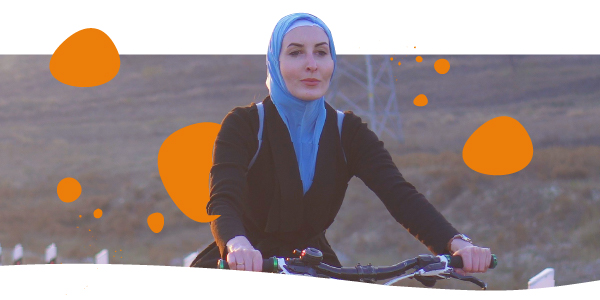 Ramadan is over but you're still feeling exhausted, definitely too tired to start working out, but do you know the best way to fight that fatigue? Pushing yourself to get up and get active. If you've taken a break from exercise over Ramadan, it can be difficult to find the motivation to get back into it but once you do, you'll feel better for it.
Exercise helps you feel energised and wakes your body up! When you work out, you increase blood flow and oxygen throughout your body, which helps shake off that fatigue you've been feeling during Ramadan.
3. Build Your Energy Back Up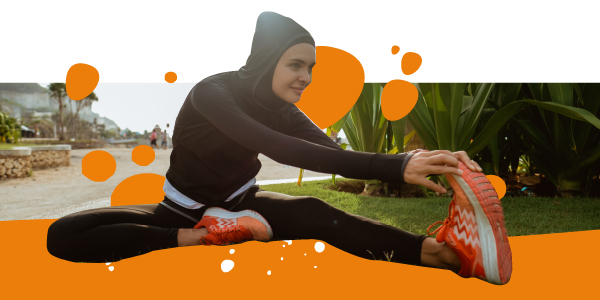 The more you work out, the better you get at it. You can start to build your energy back up after Ramadan by doing exercise and challenging yourself a little more each day. Your body will still be recovering from a whole month of fasting, so it's important not to push yourself too hard when you're getting back into exercise. You know your body better than anyone does, so go at your own pace and remember to include warm ups and cool downs in all your activities.
Before you know it, you'll be an energised athlete once more – or just excited to get out of the house - , wanting to go the distance with all your workouts and challenges!
4. Combat Those Lockdown Anxieties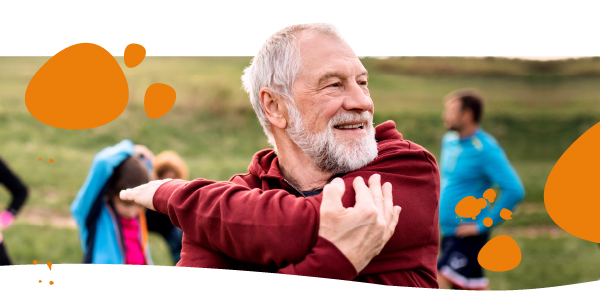 Exercise isn't only good for our bodies, it's good for our minds as well! Regular exercise can help releases endorphins throughout your body that can help improve feelings of depression, anxiety and stress. Lockdown has been very stressful for many of us but with restrictions now easing, it's a great time to get outside and exercise with your loved ones.
Getting active will help your body relieve the tension its been gathering and work to boost your mental health. So grab a family member for cycle around the neighbourhood, call your friends for a socially distant run or even hold planking competition over zoom. How you choose to get active is up to you!
5. Strengthen Your Immune System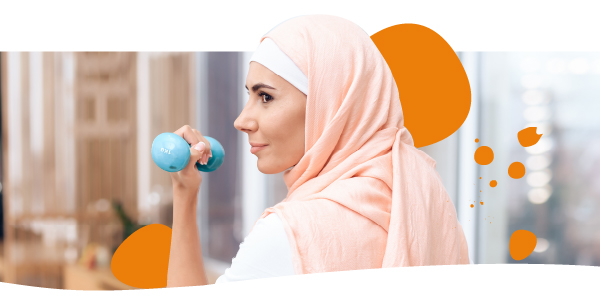 Exercise plays a big role in your everyday health, and contributes to you having a healthy immune system. Daily exercise can help lower your risk of illness and with COVID-19 still circulating in communities around the globe, it's important that we keep our bodies healthy and do what we can to prevent contracting it.
Something as simple as a 20-minute walk in your neighbourhood or a 30-minute dance session in your living room could help fight infections and reduce your risk of illness. Throughout Ramadan, it might have been hard to find the motivation to get out and exercise but now that the holy month has ended, it's time to strengthen your immune system by getting active.
6. Stay Focused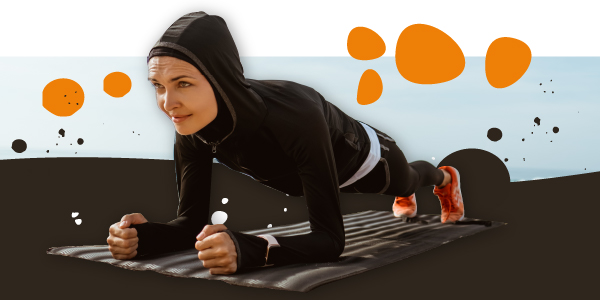 Along with healthy eating, working out and staying active are great for your focus. Research has found that regular exercise can help you stay focused on day-to-day activities because it helps you filter out distractions and sharpens your attention span. Raising your heart rate and getting your endorphins flowing with a little daily exercise can help you concentrate and focus on what's important, so get go out and get active today.
If you're not sure where to start, you can sign up for one of Penny Appeal's Virtual Challenges and take your time with a jog, cycle a little bit further each week or even make up a challenge yourself to suits your needs. The important thing is that your getting your heart pumping every day and you're having fun doing it!
7. Help Others in the Process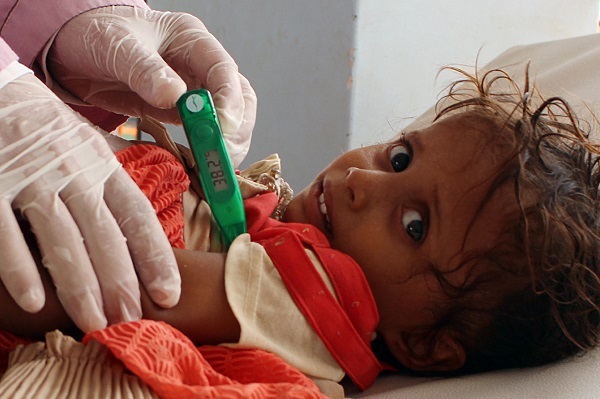 Finally, the best reason you should get active after Ramadan is that with every step you take, you'll be helping those in need. When you sign up for a Virtual Challenge with Penny Appeal, whether it be a marathon or a challenge of your choosing, you'll be raising funds for our Emergency Response appeal, which provides essential relief to our brothers and sisters in crisis.
Each challenge comes with a minimum fundraising fee of £50, but you can go above and beyond for those suffering from war, famine and natural disasters. Our Emergency Response appeal is responsible for sending out relief teams to communities that have been hit by disasters around the world, and we pride ourselves on our quick action and effective aid but none of it would be possible without you.
In the past 11 years, we have protected 1.7 million lives from danger with our Emergency Response appeal and many of the donations to do so have come from amazing people like you who decided to get active for a good cause.
So what do you say? Are you ready to get active after Ramadan and help thousands of people around the world in their time of need? Sign up to a Virtual Challenge today to start boosting your fitness levels and fundraising for Emergency Response!