Our Work So Far
We do so much amazing work fighting for the rights of women and girls across the globe!
The welfare of women and girls is extremely important to us, and with your donations we can carry on making changes for women everywhere.
Have a look at a few of the amazing projects we've been able to carry out thanks to your generous donations!
Women Friendly Spaces in Bangladesh & Indonesia
Our Women Friendly Spaces provide a safe space for thousands of displaced women in Bangladesh and Indonesia.
Hundreds of thousands of Rohingya fled their homes in Myanmar due to deadly violence, and in Indonesia thousands of people have been internally displaced due to an onslaught of natural disasters. Many of these displaced women have been victims of sexual violence and abuse.
We support numerous Women Friendly Spaces inside refugee camps in Bangladesh and Indonesia to give thousands of women and adolescent girls the access they need to health information, protection services and counselling support. We've also given over 2,000 women and girls Dignity Kits (link to DK subpage), including sanitary towels, underwear, clothing, soap, a solar torch and sandals.
Many of our Women Friendly Spaces also provide life skills training to support women's livelihood and create financial independence. This is central to the empowerment of women, helping them to build brighter futures for themselves and their families.

Women's Empowerment in Palestine
We're protecting the educational, economic, social and legal rights of widowed women in Palestine.
Through this programme, Palestinian women who have lost their husbands to war and illness were given psychosocial and legal support, as well as employment skills training.
Many participants have indicated that these sessions marked their turning point in life, with around 70% telling us that they experienced much more self-esteem thanks to our training.
In our legal awareness sessions, we were able to inform women about challenging issues as deferred dowry, share of inheritance, and guardian accountability, so that they can take control of their own lives and are less at risk of exploitation.



Supporting Women in Iraq

This project is dedicated to addressing the gap in support services for women who regularly face the threat of gender-based violence.
We support women by providing psychosocial support, legal awareness-raising workshops, job opportunities and entrepreneurial training to women interested in starting their own small businesses.
More than 130 women and girls have received psychological care from general practitioners and over 226 have had counselling sessions with community-based workers, providing a safe place for them to find a voice.
The programme has also reached more than 900 people in the community through awareness events, meaning that more people can identify abuse and protect women in their communities.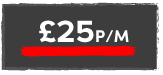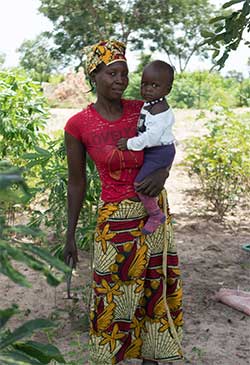 Horticulture Training in The Gambia
This programme supports some of the most vulnerable women in the West Coast region of The Gambia, West Africa.
We have empowered women through training and income generation by providing gardening plots and facilities, overseen by a trained agricultural expert.
The women are able to sell their produce at local markets, which gives them a sustainable income and helps them feel confidence, pride and a strong sense of independence.



Domestic Abuse Support in the UK
At Penny Appeal, we believe that every woman deserves to feel safe and loved. But with over 1 million women suffering from domestic violence every year here in the UK, this is sadly not always the case.
Domestic abuse is a matter of great prevalence in Muslim communities and carries much stigma. We want to break the silence and offer support and care instead.
Penny Appeal is working to reduce domestic abuse in the UK by preventing and improving early intervention, protecting victims, developing a strong workforce, and increasing service capacity for those in need.