Rotna's Story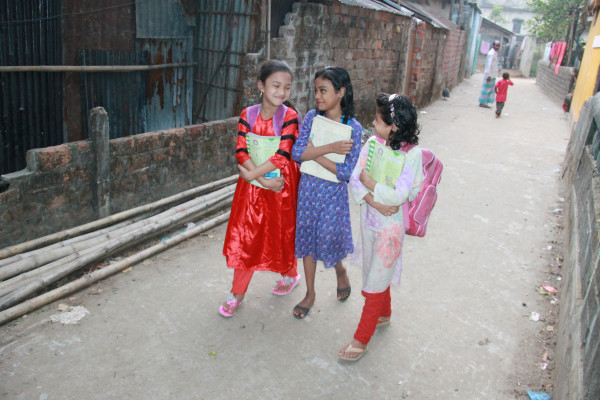 Rotna is 8 years old, and she is a very talkative little girl. She lives with her mother and grandmother in Bangladesh. Rotna's father, Roton, was a rickshaw driver but he tragically passed away from a stroke a few years ago.
Her grandmother began working as a housemaid, and her mother, Shilpi, worked as a cleaner in a medical clinic to maintain their family. Shilpi does everything she can to care for Rotna, but without her husband things have been hard.
Rotna is quite lively and excitable; she spends lots of her time playing and having fun with friends. She attends school and does her best to maintain good grades, but her mother was worried about how they would continue to pay for school fees in the years to come as money was already tight.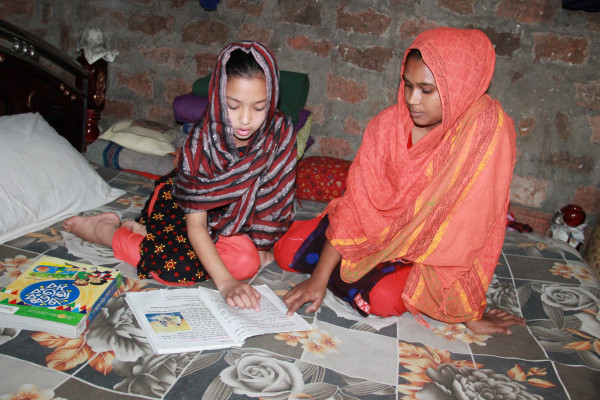 Shilpi prayed for some good fortune to come their way, and she thanked Allah (SWT) profusely when Rotna was nominated for Penny Appeal's OrphanKind sponsorship. Since being chosen for the programme, Rotna has been receiving support with her education and other needs.
Rotna means the world to her mother, and Shilpi is now over the moon knowing that Rotna can now continue her education and live in comfort thanks to one of Penny Appeal's kind-hearted donors.
This sponsorship has really improved Rotna's life and by sponsoring other orphans just like her, you could help give other children in need a better life!


Penny Appeal will endeavour to use your gift as requested, wherever possible. If for any reason we cannot use your donation as you have indicated, we will use it to fund similar projects in other countries or other projects in the relevant country. Penny Appeal's strategic overview and on the ground experience means it is in the best position to decide how to meet need as it arises.