This Muharram Build a Well in India
Build a well in the name of the Prophet's (saw) Family for £25 per month or £300 one-off
Your Feedback Report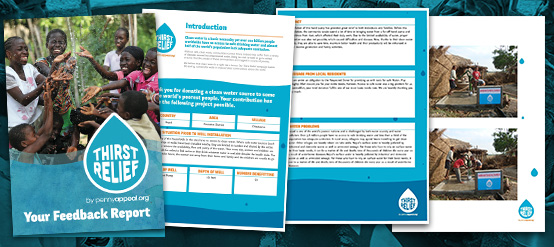 When your well has been built and functional, we'll send you an individual feedback report so you can see it in action and find out about the people whose lives you've changed.
Your feedback report contains:
Information on where the well is exactly located

Information about the community who have benefited

A message from the grateful community

Pictures of the construction and the finished well in use

A framed picture to share with friends and family
Save Indian Lives by Building a Well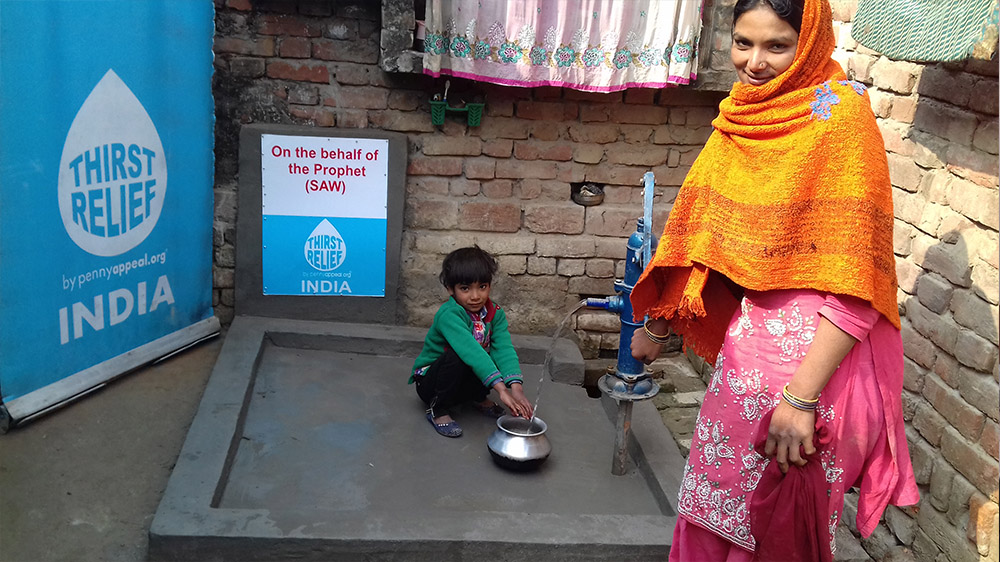 63 million people in India lack access to clean water - that is the same number of people currently living in Australia, Sweden, Sri Lanka and Bulgaria combined.
With these shocking statistics in mind, we ask you to join us in building wells to provide clean, safe water to countless communities across India.
As we embark on a new Islamic year and a blessed month of remembrance of all those who were selflessly martyred while being denied water, we invite you to provide water to those living in poverty. By building a well, entire communities receive clean water whenever they need it, improving their health, but also saving them from having to walk miles on dangerous routes every day. This provides them with more time for their family, to go to school, more time to work and more time to look after their families. Help us provide the basic right to water to hundreds of people living without it in India. Together we can save lives
Build a Well in India
Build a well in the name of the Prophet's (saw) Family for £25 per month or £300 one-off
.
Start building your Thirst Relief well now for as little as 82p a day.


TELEPHONE:
0800 73 101 54
(Free to call from landlines)
03000 11 11 11
(Free from mobiles as part of
inclusive minutes package)
+44 1924 231 088
(International calls)