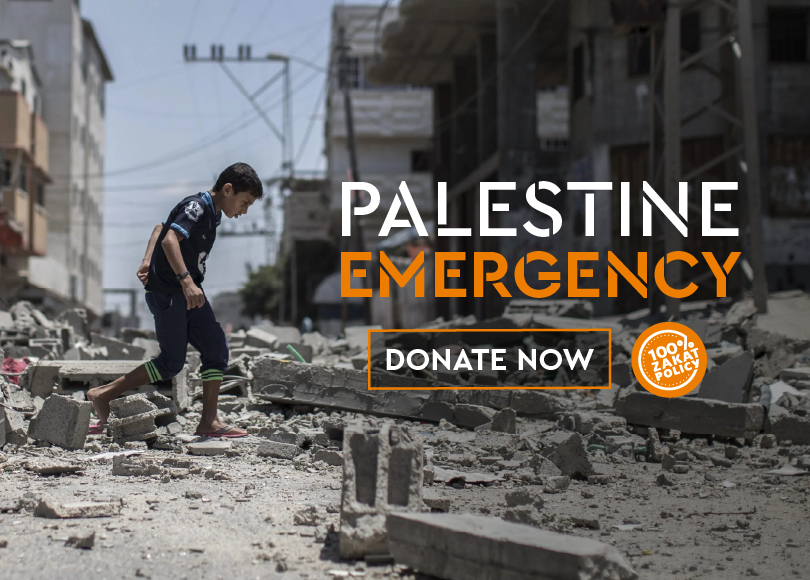 In Our Millions and Our Billions, We Are All Palestine
The response to our Palestine Emergency Appeal has been phenomenal. Thanks to your help, we've directly helped hundreds of families and tens of thousands of Palestinians who have been in need of desperate humanitarian aid.
Your generosity is their life line. Learn more about your donations in action and continue to support this incredible work throughout Palestine.

Your Donations in Action for Palestine
Penny Appeal's Emergency Response
Penny Appeal has a strong presence in Gaza, working there for years to deliver emergency aid and create long-term livelihoods for this disadvantaged community.
We've provided medical aid, food packs and water to thousands of homes, hospitals and schools since our charity began, and we are experts at putting your donations to use effectively and sustainably in Gaza.
£50 could provide a nutritious food pack to a struggling family in need. £300 could provide hospitals caring for the victims of this violence with specialised medical kits to treat their wounds.
Help us provide a lifeline to Palestine.

Palestine, We Are With You
Penny Appeal is helping people and hospitals in Gaza
More than ever, the people of Palestine need quality medical care. Penny Appeal are supporting the Makassed Islamic Charitable Hospital in East Jerusalem, which is the largest Palestinian non-profit, non-governmental organisation.
Founded in 1968, Makassed has grown into the leading medical centre in Palestine, equipped with 256 beds and 13 different wards. It is also the only Palestinian healthcare facility providing access to a Neonatal Intensive Care Unit, which Penny Appeal are helping to expand.
Donate now, and help Penny Appeal support Neonatal, independent healthcare in partnership with the Makassed Hospital.

Feeding the Pilgrims at Al-Aqsa
Every Ramadan, Penny Appeal work with Al Buruj Press to deliver warm iftar meals to those in desperate need, in the grounds of the holy Al-Aqsa Mosque in Jerusalem. This Ramadan, we provided thousands of meals to poor and needy pilgrims at the holy mosque, bringing them a fulfilling iftar meal after a long, testing fast.